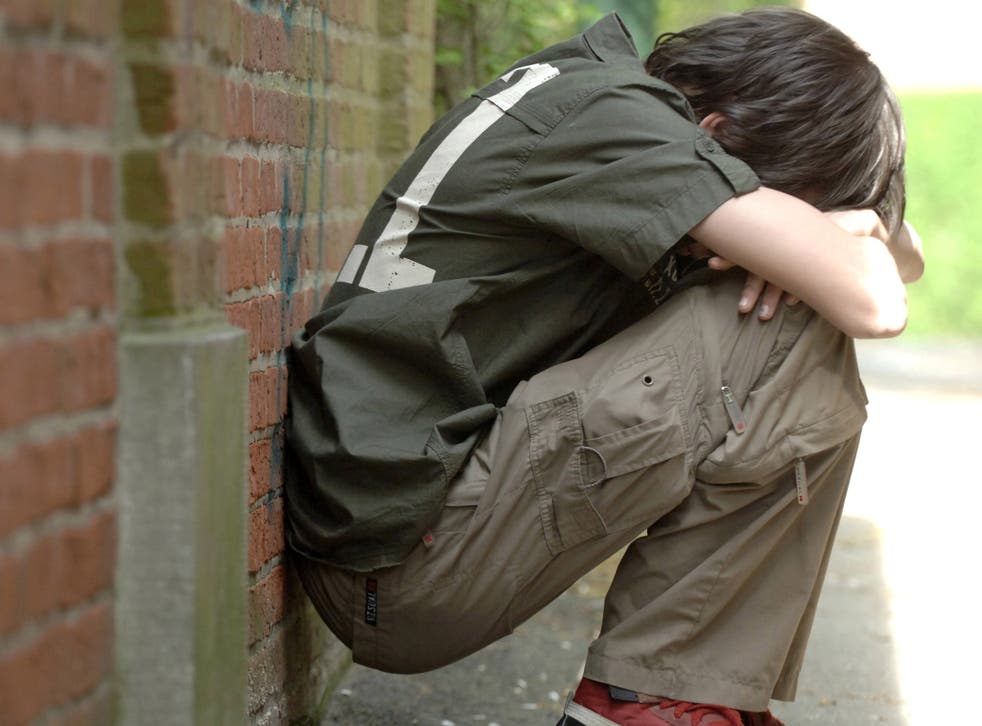 Web companies under pressure to suppress rising tide of self-harm imagery
Social networks and internet companies are facing mounting pressure to prevent a surge in self-harm fuelled by graphic images and even DIY style advice online. Images of bloodied limbs with open wounds and lacerated torsos which would not look out of place in a war zone are readily available in a disturbing trend triggering some young people to self-harm, The Independent can reveal.
Young people who have harmed themselves to cope with mental distress have told how the internet spurred them on. One accused tumblr of being "a feeding-ground for self-harmers who wish to trigger themselves and become indulged in the addiction".
And it emerged on Monday that a rising number of children as young as 10 are self-harming. New NHS figures show the number of children aged between 10 and 14 requiring hospital treatment in England after deliberately hurting themselves has risen 70 per cent in the past two years from 3,800 in 2012 to 6,500 in 2013.
Campaigners have called on internet companies to take urgent action. Lucie Russell, a campaigns director at YoungMinds, said: "They definitely should be taking more action and there are things that they should be looking for and they should be closing down." We also need to build young people's "emotional strength" so that they can safely navigate the web, she added.
Caroline Harroe, director at Harmless.org.uk, warned: "We have no doubt that exposure to this sort of content, whether on the internet, social networking, amongst peer groups or forums, will increase the likelihood of self-harm growing amongst our young people."
She added: "Internet companies do not police content about these issues in a responsible manner with the excuse being freedom of speech."
And Claire Lilley, the NSPCC's lead on child safety online, said: "It's vital that anyone providing a social media channel or other website where self-harm content is shared takes steps to protect their users."
Rachel Welch, a project director at selfharm.co.uk, said: "Certainly anything that is inciting others to hurt themselves needs to be removed, but we need to strike a balance between allowing people to express themselves and gagging them altogether."
The issue is far from simple. When used as a force for good, the internet can provide vital support to help people stop harming themselves. But for every well meaning website or blog, there are others which glamorise self-inflicted injuries.
Holly Rabey, 18, from Cornwall, told The Independent: "I used tumblr and youtube to gain advice on how to cut deep and how to take apart razors." She added: "I'd look up images of other peoples self-harm cuts to essentially trigger myself. A quick search of self-harm on tumblr brings about plenty of images of other peoples self harm which can be a trigger, some people post what they use to harm themselves and how they use it. Tumblr is a feeding ground for self harmers who wish to trigger themselves and become indulged in the addiction."
And Sarah* commented: "Photos are a very bad idea too it makes self-harming a competition you almost want to be the one who cuts the most." But others, like Michelle*, claim that pictures help "ride out the urge to self harm" as "it helps to see others with the same cuts, burns and scars as I have, even if they're not people I know. It makes me feel less alone".
The concerns over exposure to self-harm imagery and content online comes after Anthony Smythe, a former senior policy adviser at the Department for Education, warned that the web is a "lawless jungle that will soon be too dangerous for children to use" in an interview with The Independent to mark a series of articles this week about the role of the internet in the lives of children and young people.
In a statement, a spokesperson for Google, which owns YouTube, said: "Our policies prohibit videos that actively encourage dangerous acts but also try to strike the right balance between enabling people to talk honestly about the issues they have faced." And a spokesperson for Twitter said: "We don't have a comment for your story."
* Some names have been changed
For support or information around dealing with self-harm click here
Join our new commenting forum
Join thought-provoking conversations, follow other Independent readers and see their replies