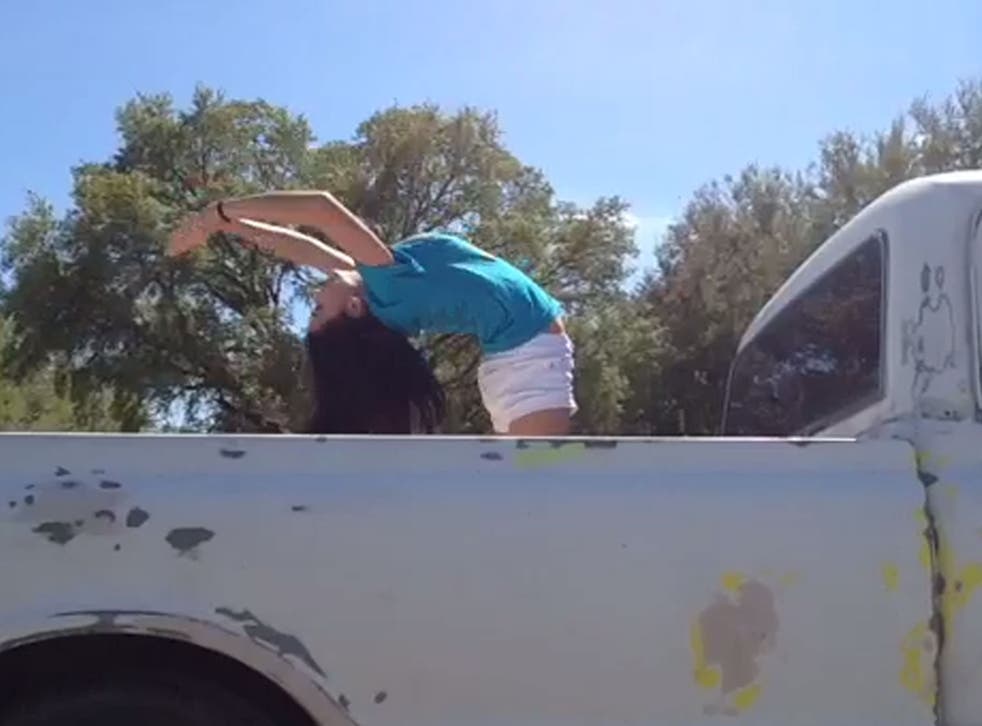 Whaling: Vine's latest trend sees users bending over backwards to get noticed
Viner Worldchamp Santwon is thought to be the use who started the meme
Kashmira Gander
Thursday 13 March 2014 23:34 Comments
For those who have only just got to grips with online memes like planking and vadering, now whaling has been added to the mix.
The craze has taken over the smartphone app Vine, where users post six-second videos of themselves to a Twitter-like feed.
Rather than harpooning defenceless whales, the short clips labelled #whaling show people launching themselves backwards in an attempt to resemble a whale breaching in the ocean.
Users often 'whale' behind furniture to cover their bodies and create the best illusion of breaching.
As is the way on Vine, many of the videos are shot in public places to embarrass both the 'whalers' and unwitting passersby.
The trend has quickly escalated to include multiple 'whalers', and enthusiastic sound effects.
The move is so popular that Vine has offered its own definition to guide confused users, reading: "[whaling is] to dive backwards with one's body in a public or unusual place, like a whale breaching the surface of the ocean."
It is thought the first whaler was a viner called Worldchamp Santwon, whose clip of himself doing the move in a fast food restaurant has over 40,000 shares, although the origin of Vine trends are difficult to pinpoint.
Register for free to continue reading
Registration is a free and easy way to support our truly independent journalism
By registering, you will also enjoy limited access to Premium articles, exclusive newsletters, commenting, and virtual events with our leading journalists
Already have an account? sign in
Join our new commenting forum
Join thought-provoking conversations, follow other Independent readers and see their replies