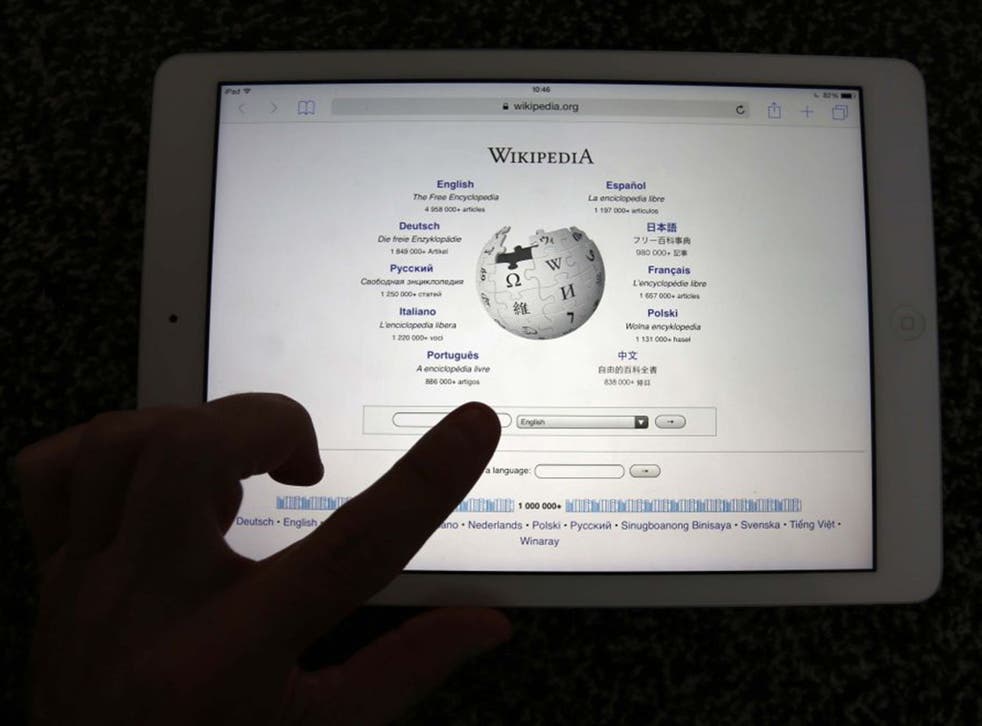 Wikipedia turns 15: Site hopes to become the 'sum of all human knowledge' as it celebrates anniversary with huge endowment
Founder Jimmy Wales has also revealed his favourite page on the entire site, which was founded in January 2001
Wikipedia has been around for 15 years — and hopes to use its future to secure "the sum of human knowledge".
The organisation that runs it, the Wikimedia Foundation, has also announced that it will launch a $100 million fund that could help it keep running without the annual requests for donations that it runs.
That money will help the site continue to gather up a "high quality record" of all human history in order to pass that knowledge onto others.
"When you think of the university-aged kids now, they haven't known a world without Wikipedia, to them we are part of the infrastructure of the world," said Mr Wales, who also outlined some of the site's plans for the future.
"It's important that we sustain Wikipedia for the world, it's a community project," he said.
"There are billions more people coming online for the first time and we need to meet their needs. Many of them will do so using a mobile device, so we are investing in mobile because we need to be there for them."
Wikipedia remains a non-profit organisation and is run by public donations and around 80,000 volunteers who edit articles that appear on the site.
There have been controversies surrounding changes - in 2014 a civil servant was sacked over offensive changes made to pages relating to the Hillsborough disaster.
The site's founder maintains however that the "majority" of edits are useful, and that he does still take a hands-on role himself.
"My role is more of a symbolic one, I have very little power," said Mr Wales when describing his leadership of the site. He added thatWikipedia was a democracy and "more like a modern-day city than a company in the way it self-organises".
Wikipedia began in January 2001, operating only in English, but grew to 18 languages by the end of its first year and now has content in 290 languages. The site has five million articles in English but 85% of the content is in other languages.
The Wikimedia Foundation - of which Wikipedia is a part - said that 7,000 new articles are created everyday.
Jimmy Wales: 'It's not about how many pages. It's about how good they are'

Show all 2
The site has expanded into 11 different projects as part of the Wikimedia Foundation, including the Wikimedia Commons free image and media repository, and the Wikiversity of free learning materials.
Mr Wales also revealed his own favourite Wikipedia page, an article called "inherently funny word" which discusses the use of random words in humour, adding "plenty of people will tell you I'm not funny myself, but I like humour".
Additional reporting by Press Association
Join our new commenting forum
Join thought-provoking conversations, follow other Independent readers and see their replies