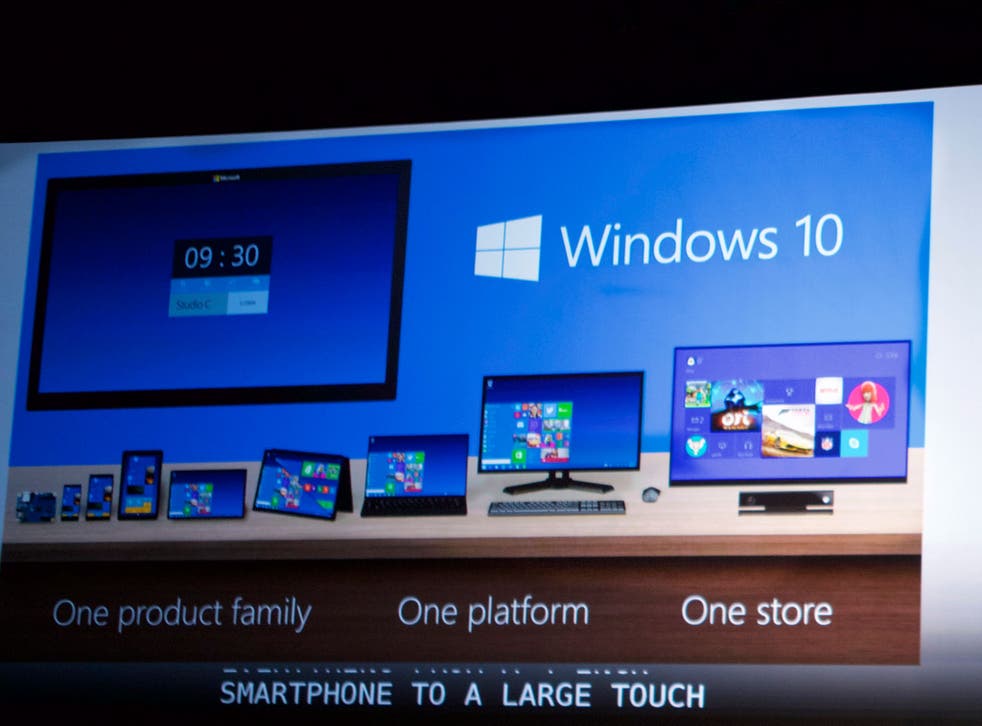 Windows 10: Microsoft told to pay out compensation to users over problems by consumer watchdog Which
People might be able to ask for their computers to be replaced if Windows 10 has caused them problems, the charity has indicated
Microsoft should give payouts to people who downloaded Windows 10, according to the consumer charity Which.
The watchdog has called on the company to "honour consumers' rights, including paying compensation where it's due".
Microsoft released Windows 10 earlier this year. It said that the update would fix many of the longstanding problems with the operating system, and that it would be free to download.
Gadget and tech news: In pictures

Show all 25
But Microsoft's launch irritated many people who found that the new software had been downloaded onto their computer automatically or who found that it had led to issues with their computer.
Which said that it had surveyed more than 5,500 members in June this year. Of the 2,500 who had upgraded to Windows 10 from an older version, it found that ore than one in ten had gone back to the previous version.
Many others complained about the way that Windows "nags" its users to upgrade, if they're using an older version of the software. Others said that they had declined those notifications but found the operating system had been installed anyway.
Once it was actually installed, man users complained that the operating system didn't work with their existing hardware, like printers, Wi-Fi cards or speakers. Others said that files had been lost and that they had to pay out to repairers to get them fixed.
Which said that users affected by those problems should look at their rights under the Consumer Rights Act 2015. That allows people to get a repair or replacement if a piece of software is faulty; to get their money back if there's something wrong with it; and to get a repair or replacement of their computer if the faulty software led it to break.
The charity called on people affected by those problems to look into their rights. And it also said that Microsoft should honour complaints by people.
Windows 10 launches in UK
"We rely heavily on our computers to carry out daily activities so, when they stop working, it is frustrating and stressful," said Alex Neil, director of campaigns and policy at Which. "Many people are having issues with Windows 10 and we believe Microsoft should be doing more to fix the problem."
Microsoft said that the Windows 10 upgrade had been built to make sure that people could take advantage of the new software. It also said that it has free customer support for anyone running into problems with it.
Join our new commenting forum
Join thought-provoking conversations, follow other Independent readers and see their replies