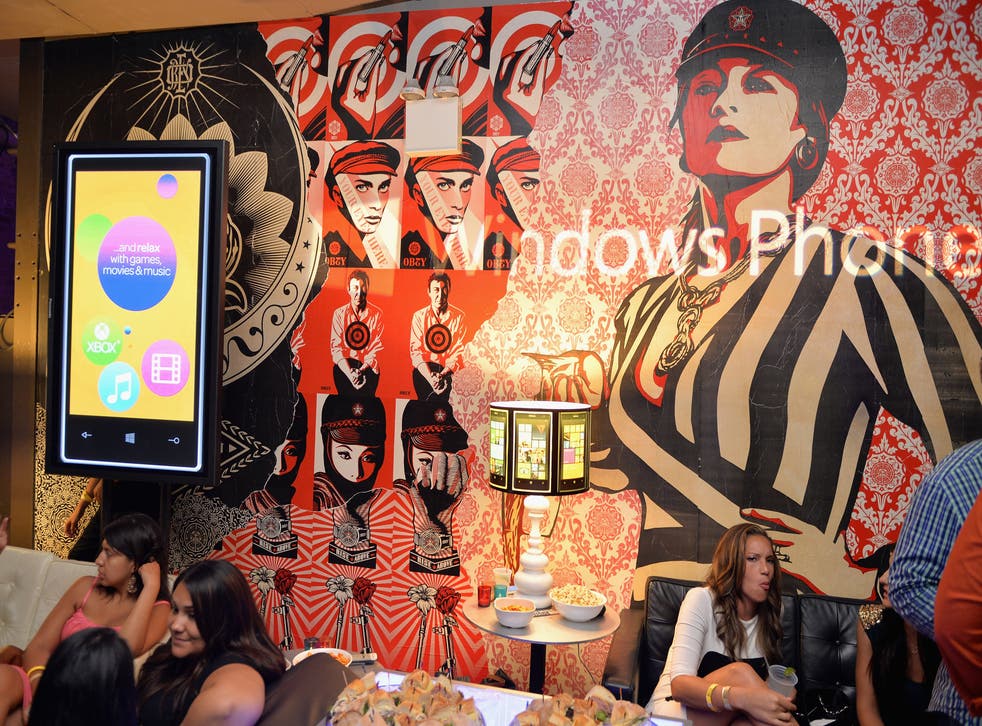 Windows Phone's market share finally on the rise as Android's lead lessens
European markets backing Microsoft's mobile OS most strongly, but Android remains the dominant global force.
James Vincent
Tuesday 03 September 2013 06:57 Comments
The latest smartphone sales figures have been released from Kantar WorldPanel Comtech, revealing that although Android is still the dominant global force (with iOS not far behind) Windows Phone is finally starting to emerge as a viable third option.
In Europe especially Windows Phone has seen promising growth, posting its highest ever market share of 8.3 per cent across the five major European markets – the UK, Germany, France, Italy and Spain.
Year-on-year this is an increase of 3.3 per cent, although it should be noted that is not much greater than iOS's growth of 3.1 per cent. In the EU5 Apple's iOS has 17.9 per cent share, whilst Android remains dominant with 69.1 per cent.
"Windows Phone's success has been in convincing first time smartphone buyers to choose one of its devices with 42 per cent of sales over the past year coming from existing featurephone owners," says Dominic Sunnebo, strategic insight director at Kantar Worldpanel ComTech. "This is a much higher proportion than Android and iOS. The Lumia 520 is hitting a sweet spot, offering the price and quality that new smartphone buyers are looking for.
"Featurephone owners present a huge opportunity, representing more than half of all mobile users globally and this will be the new battleground over the next year. With the iPhone 4 and lower end or older Samsung Galaxy models selling well among first time smartphone owners, there is plenty of competition for these customers."
Elsewhere in the market Apple is still very much second to Android, though it also has the highest degree of varying market control. In the US it increased its foothold by 7.8 per cent from 2012, taking 43.4 per cent of the market; but in Spain its market share had only a minimal increase, to 6.1 per cent. In both of these countries Android OS was the dominant force, with a 51.1 per cent and 89.9 per cent share respectively.
"Apple and Android must focus on a balance between retaining existing customers and attracting featurephone owners to trade up if they want to continue their success over the next year," says Sunnebo.
TechCrunch have noted that Kantar's figures also make for interesting reading as they provide a counterbalance to those published by IDC, Gartner and Strategy Analytics. These three analysts track handset shipments and therefore may overestimate market share. Kantar by comparison interviews representative consumer panels, which they say more accurately reflects what is being bought in shops.
These different methods offer some slight variations in judging the market as a whole. For example, Gartner recently reported that Android took 80 per cent of smartphone sales globally, while Kantar reported a 65 per cent share for Android across its nine markets.
However, despite these differences the takeaway lessons on the global mobile markets remain the same. Android are top dog; Apple's iOS has a comfortable second place in many markets; and whichever manufacturer manages to attract individuals migrating from feature phones to smartphones will have a distinct advantage in years to come.
Register for free to continue reading
Registration is a free and easy way to support our truly independent journalism
By registering, you will also enjoy limited access to Premium articles, exclusive newsletters, commenting, and virtual events with our leading journalists
Already have an account? sign in
Join our new commenting forum
Join thought-provoking conversations, follow other Independent readers and see their replies