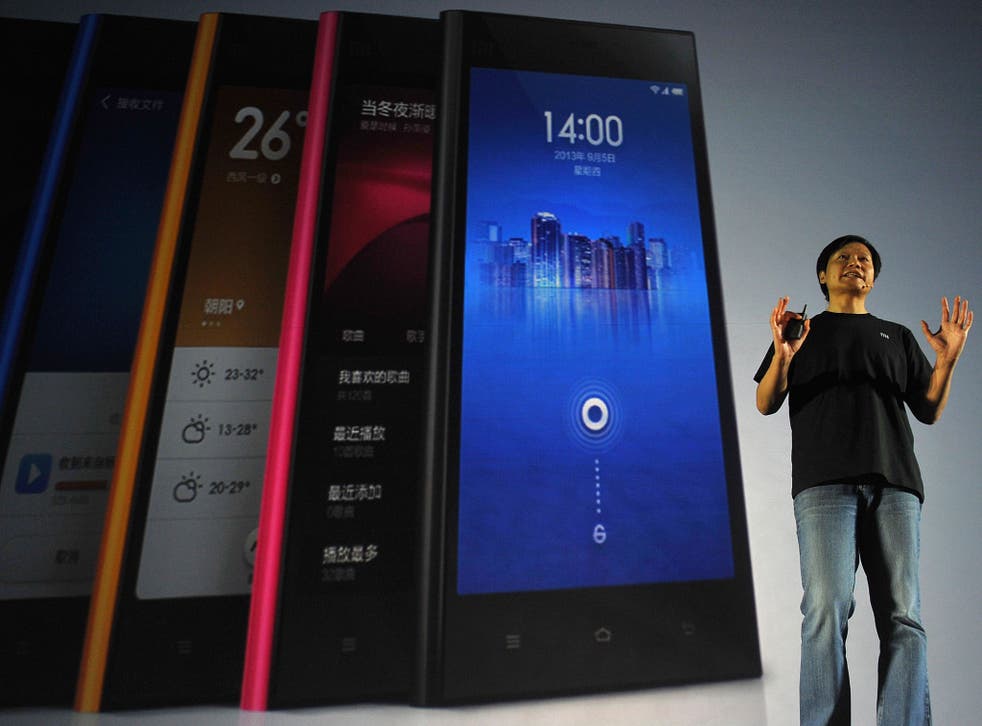 Xiaomi opens Mi Stores in UK and US, ready for 'China's Apple' to take on Europe
The shops will initially only sell cheap accessories, but is expected to move into selling its low-cost phones
Andrew Griffin Comments
Chinese smartphone and accessory firm Xiaomi is to bring its online store to the UK, US, Germany and France as part of a move towards opening up stores across Europe and North America.
The online shop will initially sell low-cost accessories like headphones and battery chargers. But it will eventually move towards selling its phones — which have proved hugely popular in China, but drawn the ire of Apple and others for being perceived to have copied them.
Customers will only initially be able to buy the products online, through a beta test of the Mi.com store in the same countries. It's unclear whether the prices will be reduced, but the company is encouraging people to rush onto the shop to get hold of the products.
Initially, the company will sell products like the Mi power banks, the Mi Band fitness charger and Mi headphones.
Xiaomi makes very cheap versions of popular technology. Those phones and other devices have in the past been charged with copying more established peers, which has led to public statements of anger from Apple's Jony Ive, among others.
Those claims of patent infringement have caused problems as the company has looked to move outside its home market of China. In India, for instance, it was banned from selling products amid claims that it had copied designs.
It may be the same concerns that have kept the company from launching its phones in the UK and other countries. But given that smartphones are a more central part of Xiaomi's range than its accessories, it is likely that it will attempt to bring other devices to market internationally soon.
Register for free to continue reading
Registration is a free and easy way to support our truly independent journalism
By registering, you will also enjoy limited access to Premium articles, exclusive newsletters, commenting, and virtual events with our leading journalists
Already have an account? sign in
Join our new commenting forum
Join thought-provoking conversations, follow other Independent readers and see their replies