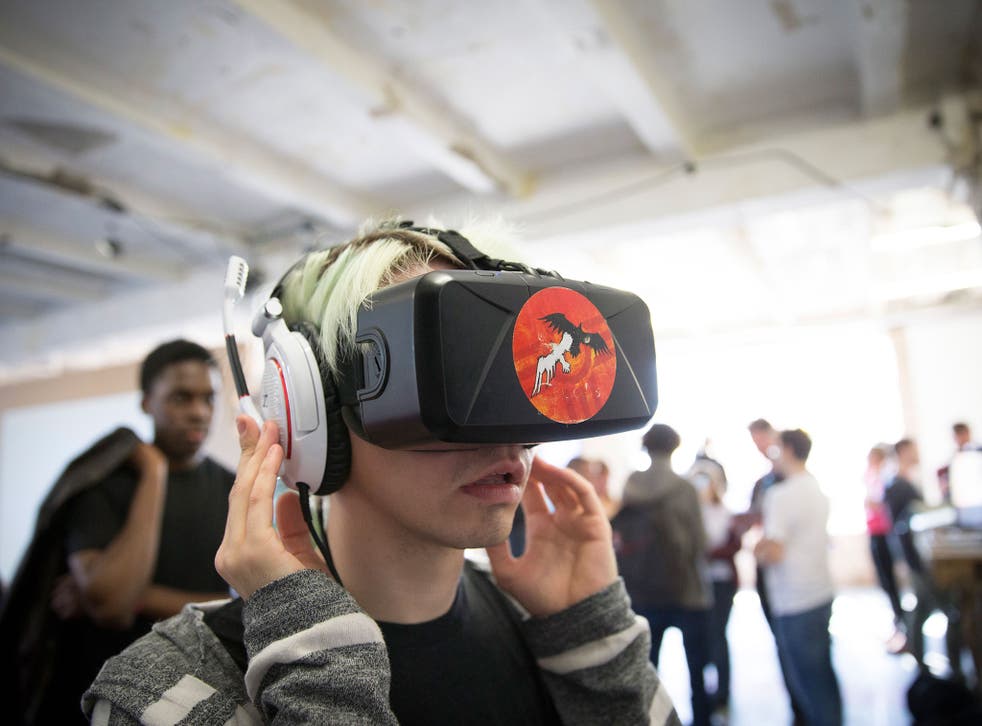 Oculus Rift is finally going to be reality, but is it too late?
The trail-blazing virtual reality headset will finally go on sale in 2016 - after its rivals
Andreessen Horowitz backs a lot of winners. The Silicon Valley venture capital firm invested early in Facebook, Twitter and Airbnb. But in 2013, when one of its partners first donned a virtual reality (VR) headset from a start-up named Oculus, the experience swept those giants aside. "I've seen five or six computer demos in my life that made me think the world was about to change," Chris Dixon later told Wired. "Apple II, Netscape, Google, iPhone… then Oculus. It was that kind of amazing."
Dixon's instincts were shared by Facebook, which last year acquired Oculus for $2bn (£1.3bn) with the product still in development. This week, three years since the first prototype made its debut at a Los Angeles video games convention, Oculus announced that its Rift VR headset would finally reach consumers in early 2016. But while the Rift has been widely hailed as ground-breaking, its long gestation has put it at risk of being outdone by rivals before it even reaches the market.
The term "virtual reality" was first coined in the 1980s, and the technology first reached consumers en masse in the 1990s, via arcade games and headsets from gaming giants Sega and Nintendo. But back then the technology was nausea-inducing and insufficiently immersive, problems largely attributed to "latency": the lapse in time between a user's movement and their headset's response.
As a teenager, Oculus founder Palmer Luckey dreamed of climbing inside his favourite video games, and collected dozens of those early, inadequate VR devices. In 2011, when he was just 18, he cobbled together his own in his parents' southern California garage. He called the device the Rift, writing on a gamers' web forum: "I based it on the idea that the HMD [head-mounted display] creates a rift between the real world and the virtual world."
In June 2012 John Carmack, the creator of classic games such as Wolfenstein, Doom and Quake, read Luckey's post and contacted him, asking to try the Rift. Carmack made some minor modifications before demonstrating the prototype at that year's E3 games convention in LA. The device, still held together with duct tape, was a sensation. When Luckey launched a Kickstarter to fund the project a couple of months later, he promised Rift headsets to anyone who pledged $300 or more. The campaign sailed through its fundraising target of $250,000, on the way to $2.4m.
The Rift resembles a pair of hi-tech, blacked-out scuba goggles, and comes with built-in headphones, a 3D visual display that stretches beyond the human field of vision, and a game controller to help navigate the virtual world. What made the device unique when it first emerged was that Luckey had all but eliminated latency while retaining high-quality graphics. Many of the early demos for the device are not games, but movie-like, enveloping experiences that take users to space, to virtual museums – or to Westeros, the world of Game of Thrones.
Well-executed VR is utterly intuitive, says Hayden Dingman, who writes about VR technology for PC World. He recently demonstrated a similar device, the Samsung Gear VR, to elderly relatives including his 85-year-old grandfather. "He wouldn't understand how to interact with a video game, but it was totally easy for him," Dingman said. "Everybody loved it."
Oculus Rift: the best demos and games

Show all 6
The end goal of VR is to achieve a state known as "presence", in which a user suspends their disbelief sufficiently to feel they have entered another world. "I tried one Rift demo where I was on a planet somewhere in space," said Dingman. "I saw an alien in the distance and it waved at me. And I just waved back instinctively. That was pretty amazing."
Dolly Singh, CEO of the start-up Thesis Couture, was invited by Oculus to recruit talent for the firm in 2013. Never a gaming fan, she met with the founders as a mere courtesy. But within seconds of trying out the Rift headset, she said, "I was blown away. I knew it was going to change everything." After advising the company for more than 18 months, Ms Singh now believes the VR market will be billions of dollars within a decade. "They'll have an ability to impact media, entertainment, technology, education, training and development... So many industries will be transformed," she said.
Though the Rift will at first appeal mostly to gamers, Facebook CEO Mark Zuckerberg outlined the broader potential of VR when he announced the $2bn acquisition last March. "Imagine enjoying a courtside seat at a game, studying in a classroom of students and teachers all over the world, or consulting with a doctor face-to-face – just by putting on goggles in your home," he wrote.
Oculus may yet prove to be a victim of its own success. The Rift, which is expected to retail at between $300 and $400, was originally due to launch last year. Its creators doubtless want the device to be perfect by the time it reaches consumers, but the delays have given competitors a chance to catch up.
Some VR devices are already available, such as the Samsung. Others will launch before the Rift, including the Vive, a headset co-created by HTC and the gaming software company Valve, which also collaborated with Oculus in the early days of the Rift's development.
Whether it's the Rift or the Vive that eventually breaks through to the mass market, however, one thing seems clear: the future is virtually upon us.
Join our new commenting forum
Join thought-provoking conversations, follow other Independent readers and see their replies