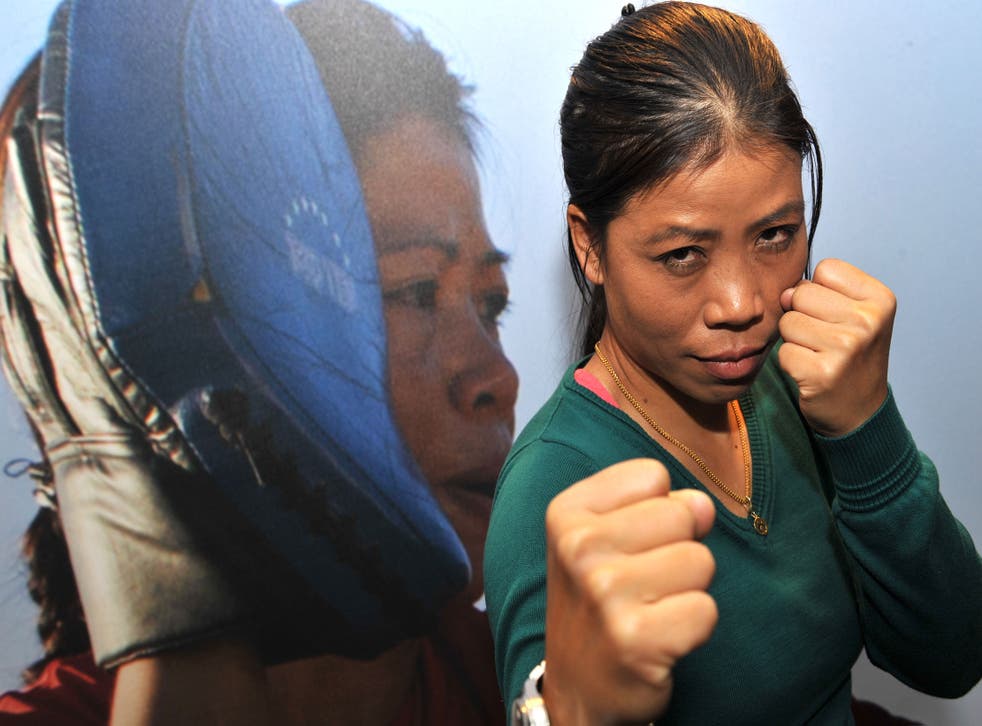 Olympic boxer Mary Kom launches self-defence app and first ever 'female fight club' in India
New app and SMS service will offer advice and tips to women
Five-time World Boxing Champion and Olympic medallist Mary Kom is launching a new mobile initiative in India to help teach women self-defence.
Comprising of an app that offers hints and tips to staying safe as well as a free SMS-based service, it's hoped that the project will help women feel safer in a country that suffers from rife and often unreported sexual violence.
Alongside the app, Kom is also in the process of setting up India's first female 'fight club' to run alongside her self-defence camp. The works is being conducted in partnership with mobile network Vodafone as part of their 'Firsts' campaign.
"Most of the women are really excited and really happy to learn something," said Kom about the self-defence camp in an interview with Wired.co.uk.
"The women are learning techniques like the one-two step, so I think that will be helpful in the future. And if they keep training that will really help them protect themselves."
Violence against women in India came to the attention of the international press following reports of a vicious incident in 2012 in which a 23-year-old physiotherapy intern was gang raped by six men in a private bus.
The woman later died of her injuries and four men involved have been sentenced to death. Protests across India followed, calling for a stronger approach to sexual violence by law enforcement.
Other, more militant reactions, have been met with mixed responses - including the manufacture of a light-weight revolver marketed towards women. The gun costs $2,000 and weighs 500 grams, with Sartaj Singh of India's Ministry of Defence describing it as "easy to handle and fits nicely in a lady's purse".
However, the pistol was named 'in honour' of the woman murdered in 2012, and activists have called the gun "an abhorrence to [her] memory".
Initiatives such as those led by Mary Kom are just a drop in the ocean compared to the widespread sexual violence that afflicts India, but may still provide a lifeline to those involved.
"We are really affected as women. Day by day the crime increases," said Kom. "It is a great opportunity for me to help women especially, to give tips that might help in the future."
Join our new commenting forum
Join thought-provoking conversations, follow other Independent readers and see their replies