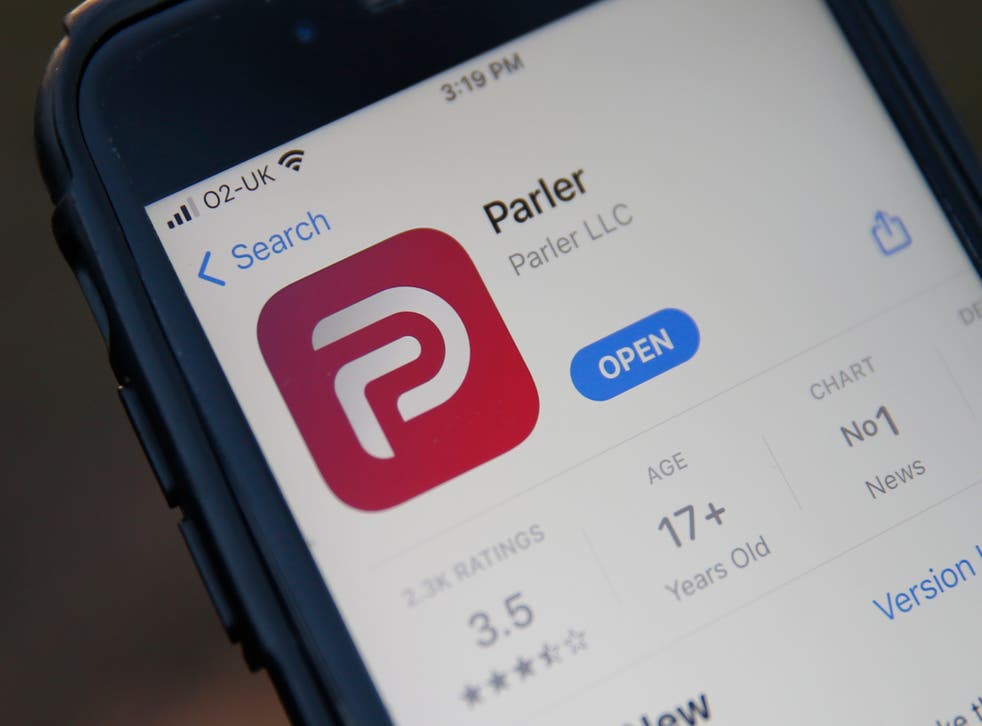 Parler: Controversial right-wing social app comes back online after being taken down following Capitol violence
In a post on the social network, those behind the app wrote: 'We will not be canceled'
Leer en Español
Controversial social network Parler is back online after being taken down in the wake of the insurrection at the Capitol.
In a post on the social network, those behind the app wrote: "We will not be canceled".
The return was hailed by a number of right-wing voices and even lawmakers.
The company says its launch is "intended to bring it back online for its current users only in the first week, with new users being able to sign up starting the following week."
Parler was removed from the internet when Amazon Web Services, which had been hosting it, removed its account in response to content that was being distributed there.
The app had also been removed from Apple's App Store and Google's Play Store, and its browser-based website is still not operational.
Today, however, the app seems to be working and has been for at least one hour.
American talk show host and political commentator Sean Hannity had shared links to his personal website, and ad conservative video maker PragerU had posted a link to its Patreon asking for funds.
"Parler was built to offer a social media platform that protects free speech and values privacy and civil discourse," Mark Meckler, Interim CEO at Parler, said in a statement.
"When Parler was taken offline in January by those who desire to silence tens of millions of Americans, our team came together, determined to keep our promise to our highly engaged community that we would return stronger than ever. We're thrilled to welcome everyone back.
"Parler is being run by an experienced team and is here to stay. We will thrive as the premier social media platform dedicated to free speech, privacy and civil dialogue."
Mr Meckler took over from the app's former CEO John Matze, who claims he was fired from the social media app by top Republican donor Rebekah Mercer.
Parler had also attempted to strike a deal with former president Donald Trump before he was removed from office.
The deal, which did not come to fruition, offered the former president a 40 per cent stake in the company in exchange for his exclusive use of the platform. Mr Trump has since posted on the competing platform Gab.
The social media site attempted to sue Amazon to restore service for the network, but its attempt was overturned by a judge. The site was also using the free version of user-authentication platform Okta, before having its service rescinded.
"While we support organizations across the political spectrum, our platform will not be used for threats of violence and illegal activity", Okta said at the time.
Join our new commenting forum
Join thought-provoking conversations, follow other Independent readers and see their replies