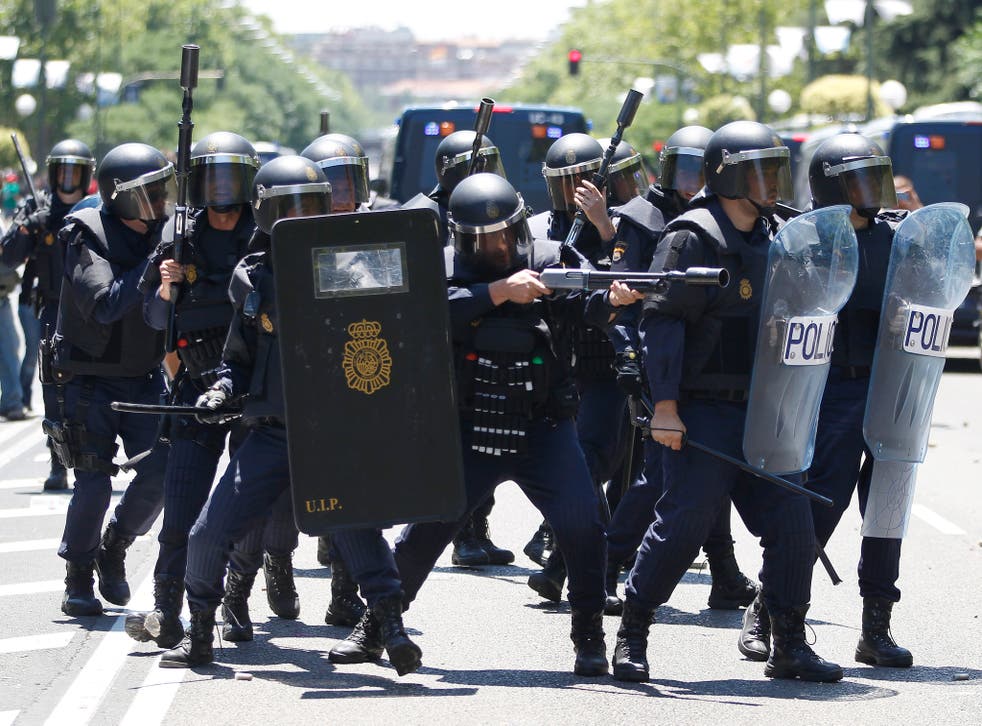 'Riot control drone' that shoots plastic bullets with 'real stopping power' goes on sale
South Africa makers Desert Wolf say they have already sold 25 units to unnamed mining companies
A drone capable of firing dye markers, pepper spray pellets and plastic bullets has been unveiled as the world's first "riot control copter".
'The Skunk' is also equipped with on-board speakers, thermal cameras and strobe lights.
The makers of the aircraft Desert Wolft say that they have already sold 25 units to unnamed companies in the mining industry and that it will be entering service between June and July this year.
The craft and a bundled ground control station costs 500,000 South African Rand (£27,500) and are controlled by two operators – one to navigate it and another to control the weaponry.
The company boasts that The Skunk has a capacity of 4000 bullets with "real stopping power" and that it is "designed to control unruly crowds without endangering the lives of security staff".
Speaking to the BBC, Desert Wolf's managing director Hennie Kieser said that the company was currently finalising a number of orders with a variety of customers.
"Some [are] mines in South Africa, some security companies in South Africa and outside South Africa, some police units outside South Africa and a number of other industrial customers," said Kieser.
Desert Wolf supplies a range of drones including one designed to remotely sedate wildlife and others that can provide static surveillance and aerial photography.
Kieser told the BBC that non-lethal technology was safest and that South Africa could not afford "another Lonmin Marikana" – a reference to a 2012 strike in the country which ended in 44 deaths, the majority of whom were striking mineworkers.
The Skunk is not the first drone to be equipped with non-lethal weaponry, with a development studio named Chaotic Moon Studios showing off a proof-of-concept drone equipped with tasers earlier this year.
Noel Sharkey, chair of the International Committee for Robot Arms Control campaign group, told the BBC that the use of such drones risk "creeping authoritarianism and the suppression of protest."
"Firing plastic balls or bullets from the air will maim and kill," he said. "Using pepper spray against a crowd of protesters is a form of torture and should not be allowed. We urgently need an investigation by the international community before these drones are used."
Join our new commenting forum
Join thought-provoking conversations, follow other Independent readers and see their replies