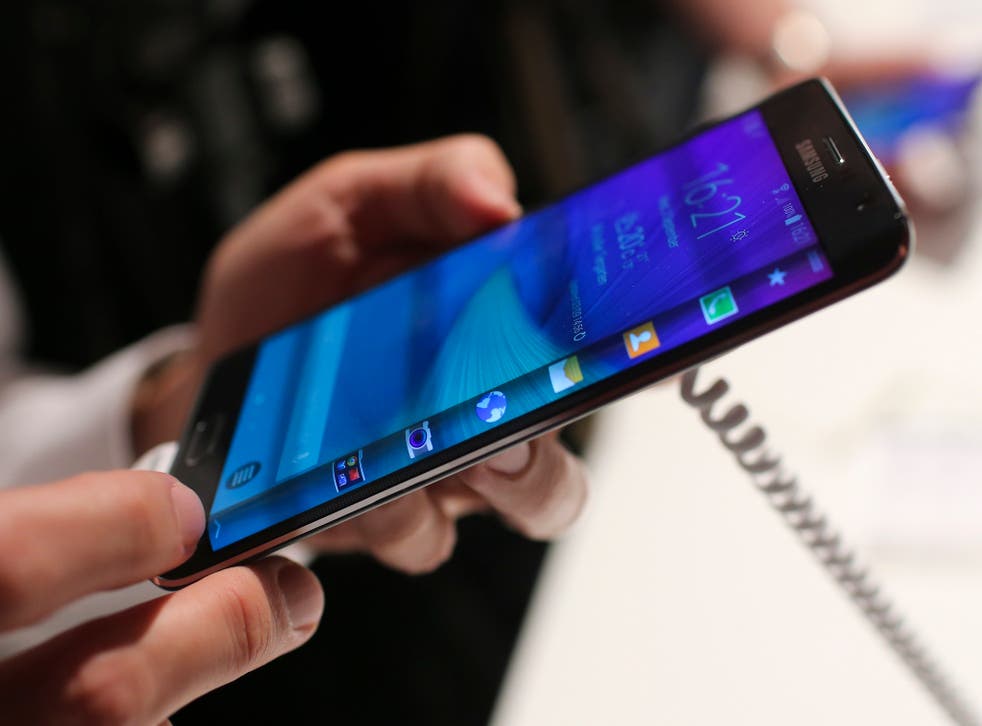 Samsung develops super-fast Wi-Fi that can download an HD movie in less than 3 seconds
The tech company says it'll be integrating the technology over the coming years into its home appliances, TVs and smartphones (above)
James Vincent
Monday 13 October 2014 21:19 Comments
South Korean electronics giant Samsung says it has create a new Wi-Fi standard that is five times faster than current technology.
The company say its new 60 GHz Wi-Fi would allow users to transfer a 1Gb movie between devices in less than three seconds and let users stream uncompressed HD videos in real time.
Current Wi-Fi technology operates within the 2.4 and 5 GHz bands and can reach transfer speeds greater than 1Gb per second. By contrast, Samsung's new 60 GHz Wi-Fi can transfer data as fast as 4.3 Gbps.
As ever with this sort of cutting edge technology it's unclear exactly when these speeds might be available to consumers, but reports suggest it could be integrated into products "as early as next year" (although these are likely to be low-production prototype models).
The company says it's planning to use the technology in its TVs, home appliances and medical equipment – although it's in the company's smartphones where it would surely be most popular.
Samsung's current line-up of mobile devices includes the phablet sized Samsung Galaxy Note 4 as well as the Galaxy Note Edge – a device which features a curved display that wraps around one edge to display basic information like the time and date at all times.
Register for free to continue reading
Registration is a free and easy way to support our truly independent journalism
By registering, you will also enjoy limited access to Premium articles, exclusive newsletters, commenting, and virtual events with our leading journalists
Already have an account? sign in
Join our new commenting forum
Join thought-provoking conversations, follow other Independent readers and see their replies