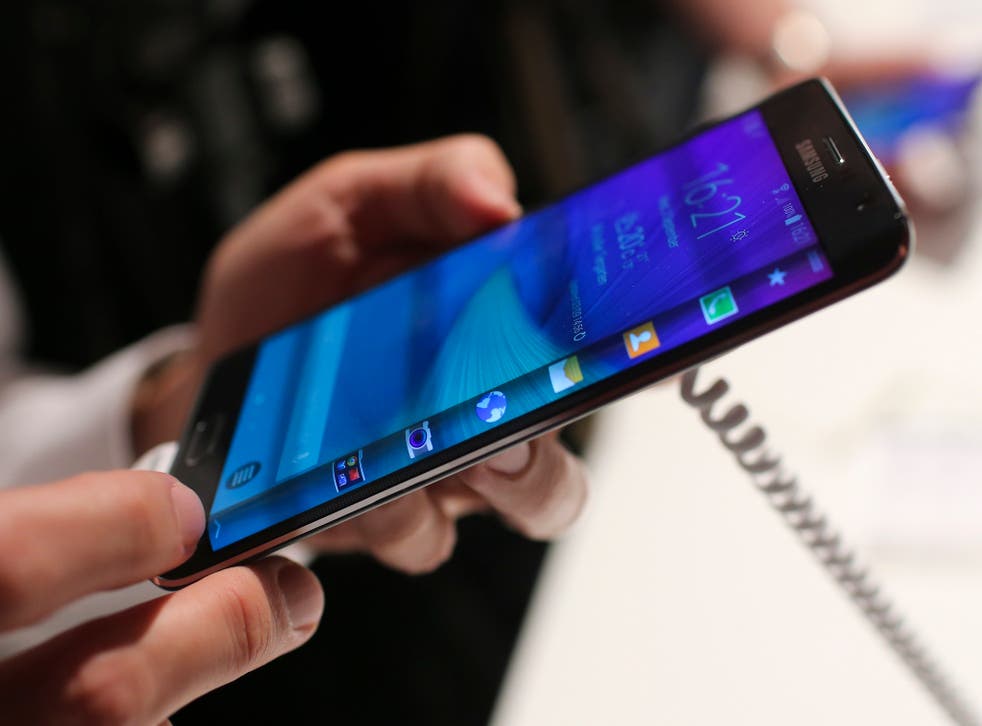 Samsung Galaxy Note 4 and Note Edge: can Samsung phablets take a bite out of Apple?
Samsung's new devices are phablets with 5.7-inch and 5.6-inch displays - targeting the same market Apple's (rumoured) large-screen iPhone will
Samsung's Galaxy Note launched in 2011, it was an innovative phone with a massive screen: 5.3 inches. Many thought it would be a niche product – who would want a phone that big? Since then, flagship phones have grown and the Note has turned out to be a high-selling success.
More recently, annual updates have seen bigger screens until, today Samsung announced the Galaxy Note 4 with a whopping 5.7-inch display.
So is bigger really better? To be fair to Samsung, it's always made sure the Note has a fast processor, plenty of operating memory and a high-resolution screen.
This one has a Quad HD display, so that even though this is a big phone it has a pixel per inch level that's over 500. In comparison, the iPhone Retina display is 330ppi and that doesn't look bad.
Having seen the new phone up close, it's true it has a sparklingly rich, needle-sharp screen that is bright and vivid. It's on a par with the recent LG G3 display, though on the Samsung the ppi is a little lower. The glass is gently curved at the edge which makes it stronger and gives it a premium feel.
The Note 4 is certainly big but it's not so huge that you can't use it, unless you have smaller hands in which case go for the Samsung Galaxy S5 mini. The design is similar to the Note 3, including a textured back which is unlike the perforated effect on the Galaxy S5.
Samsung's phones are sometimes criticised for being plasticky and though this doesn't have the high-end metal jacket of the iPhone 5s, it looks classier than last year's model.
This much screen real estate means it's easier to use the phone with multiple windows open at the same time in certain apps. And like previous Note phones it has a stylus, called the S Pen. A stylus was another reason the Note was predicted to appeal to just a few people. But Samsung found that by adding extra functionality the S Pen proved popular.
Samsung is blurring the distinction between a phone and a laptop by giving the new S Pen functionality which will make highlighting text or images easily. This is a genuine innovation and is highly enjoyable to use.
The company is known for stuffing its gadgets with tech. So, like the Galaxy S5, the Note 4 has a fingerprint scanner, a heart rate sensor on the back (hey, you can even use it as a camera trigger for selfies!), a 16-megapixel camera on the back and a 3.7-megapixel model on the front.
Samsung claims strong battery life and another innovation – fast charging. To rejuvenate a phone from flat to 50 per cent conventionally takes an hour but on the Note 4 this is reduced to about half an hour. Even with the much higher-resolution screen, Samsung claims, the battery life is increased. Though there are battery-saving modes for when you're almost out of juice.
The Note 4 is jammed with extra features such a three microphones to make calls sound better. And there's even a VR headset which lets you place the phone in a helmet to create immersive effects. But for most it will work as a large-scale phone with tablet capabilities.
But that wasn't all. Samsung also revealed the Galaxy Note Edge. It has a slightly smaller display (5.6 inches) but an additional thin screen shaped like a strip along the edge, at a 45 degree edge, like a slope from the screen to the side of the phone. This worked best when the main screen was turned off – swipe the edge and the time appears. This is perfect as a discreet bedside clock, though a bit pricier than most alarm clocks around.
The edge screen can also be used to display notifications along the strip when you're watching a movie on the main screen, say. Or you can turn it into a ruler, which looked very cool. This is undeniably a classier machine, though there may be a price premium to match.
Samsung also showed off its recently announced smartwatch (one that can even have a sim card in it) so that smart watches finally become standalone devices. Well, almost, you still need a Galaxy smartphone to download apps for the watch's Tizen operating system.
We'll be looking a the Gear S in more detail shortly. Today, though, was all about the big screen phones and if your fingers can take it, they are appealing and powerful devices.
There's no release date for the Galaxy Note Edge yet, though the Galaxy Note 4 will be out next month.
Join our new commenting forum
Join thought-provoking conversations, follow other Independent readers and see their replies