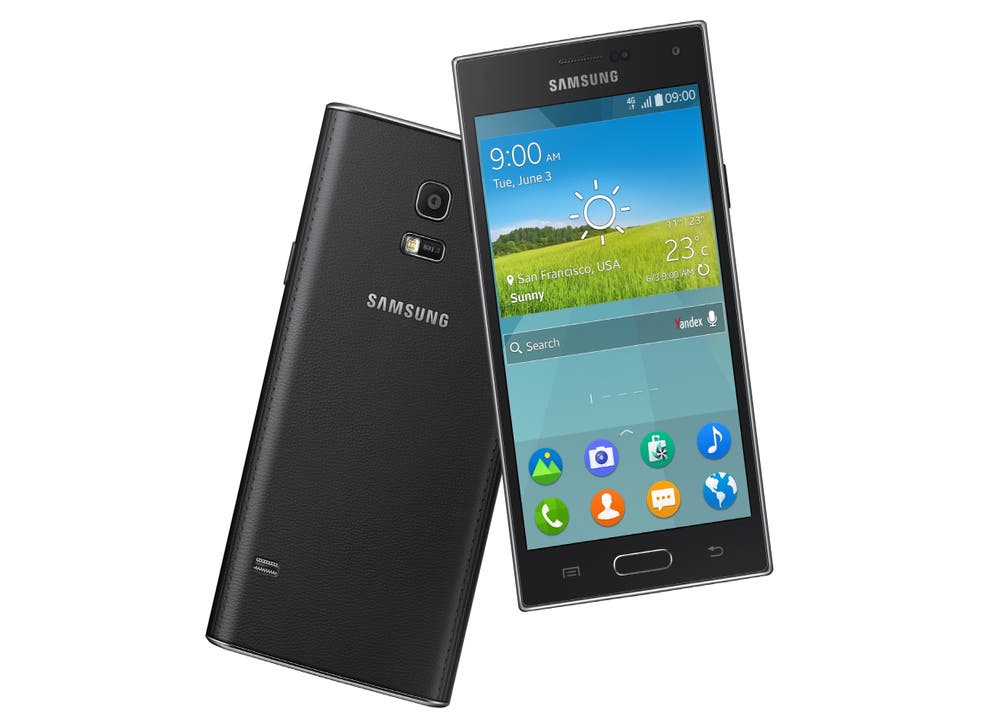 Samsung unveils the Samsung Z: The world's first Tizen-powered smartphone
The new device is the first step in Samsung's plan to move away from Google's Android operating system
Samsung has launched the world's first smartphone powered by Tizen – an operating system that the company is hoping will help wean it off Google's Android OS.
Samsung says that the Linux-based Tizen will one day power a range of devices including smartphones, wearable gadgets and TVs. It's previously been used in the company's Galaxy Gear range of smartwatches.
The phone itself – dubbed the Samsung Z – features mid- to high-range specs, including a fully HD 4.8-inch display, a 2.3 GHz quad-core processor and 2GB of RAM. It also includes 16GB of internal storage (expandable up to 64GB) and an 8-megapixel rear-facing camera.
The handset will go on sale in Russia at some point between July and September this year and will be available in both black and gold for an unknown price.
For Samsung, a major challenge will be encouraging developers to build new apps for Tizen. There are currently about 1.2 million Android apps and 1 million for iOS devices while even Microsoft's Windows Phone has around 200,000. Samsung has a lot of catching up to do.
Samsung has begun the mammoth task by bundling in some of its own apps with the OS, including the fitness-focused S Health that first appeared on its Galaxy smartphone devices. However, if it does manage to make Tizen into a credible Android alternative then it could capture some of the revenue currently funnelled back to Google via Android apps.
Samsung's mobile phone business accounts for 76 per cent of its income, but the company has seen sales slump in recent months, with rival Chinese manufacturers gaining in emerging markets with cheap, high-powered devices.
Join our new commenting forum
Join thought-provoking conversations, follow other Independent readers and see their replies