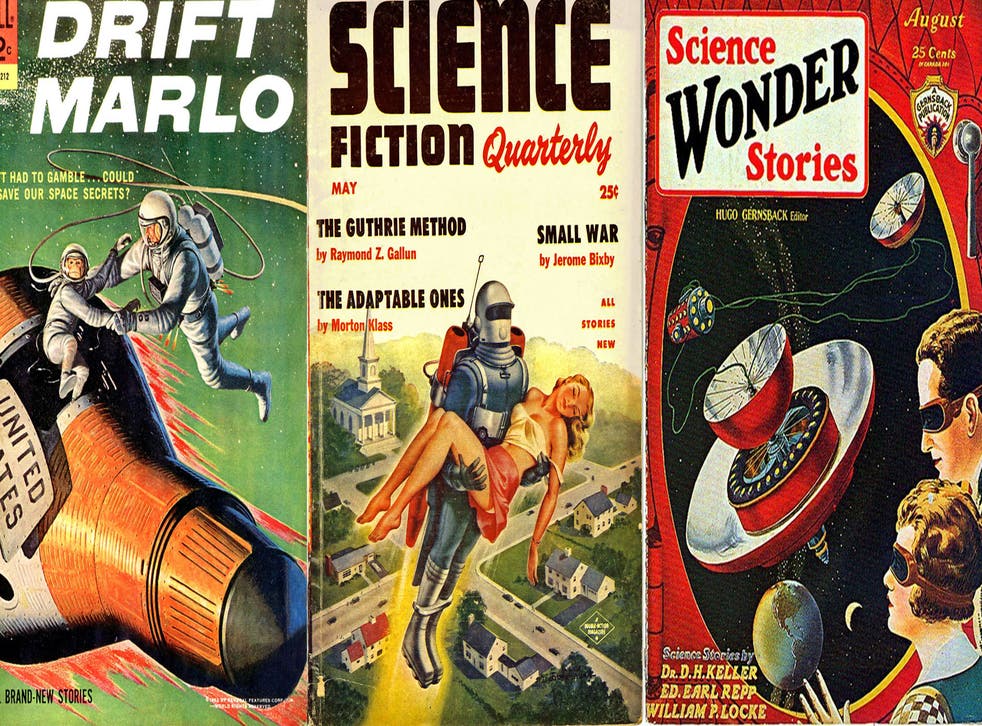 Sci-fi writer Isaac Asimov predicted the world of 2014 in 1964: here's what he got wrong
Predictions made by the writer 50 years ago have been whizzing around the internet, but that doesn't mean Asimov was right about everything
James Vincent
Friday 03 January 2014 19:04 Comments
Isaac Asimov was undoubtedly one of the greatest science fiction authors of the last century, and – like science fiction authors today – his skill at imagining the future led to him making predictions about what the world would look like after his death.
Recently unearthed by the eclectic and enlightening Open Culture blog, an article written by Asimov for the New York Times in 1964 imagines what planet Earth will be like fifty years in the future, in 2014. However, whilst Asimov's piece has received a lot of attention on the internet recently, it's unfair to say that he was entirely accurate.
Asimov was writing on the occasion of the 1964 World Fair – cheerfully dedicated to "Man's Achievement on a Shrinking Globe in an Expanding Universe" - and his thoughts are full of what he perceptively identifies as his own "buoyant hope". With the scare of the Cuban Missile Crisis just two years past (Asimov hopes that "the missiles slumber eternally on their pads") it's hard to blame him.
Some of his ideas are spot-on (for example he sees Skype and video-calls coming a long way off, predicting that "communications will become sight-sound and you will see as well as hear the person you telephone") but reading over the piece is a fine reminder that future technology will always confound completely acccurate prediction:
"Men will continue to withdraw from nature in order to create an environment that will suit them better"
This prediction depends on how exactly you want to interpret humanity's 'withdrawal' from nature. Asimov was referring to a world in which it was fairly common for humans to live underground, in environment-controlled dwellings where windows have been replaced by glowing ceilings and walls and "electroluminescent panels".
Although this sort of technology certainly exists (recent innovations have included carpets with LEDs woven into the fabric and multi-coloured lightbulbs that link to your smartphone) modern society still values the natural world highly. Indeed, for some sections of society our technology world has made outdoor pursuits even more prized for their 'authenticity' whilst we buy gadgets like alarm clocks that mimic sunrises to specifically recreate the benefits of the natural world we feel we have lost.
However, if you think that the omnipresecent screens of modern life - always tempting us with news, entertainment and tidbits from our friends - have made us "withdraw" from nature, then you still might chalk this one up as a win for Asimov.
"Robots will neither be common nor very good in 2014, but they will be in existence."
Asimov is pretty much spot on in this, and he even predicts that in the World's Fair of 2014 a prime exhibit might be a "large, clumsy, slow-moving" robot cleaner that is capable of "general picking-up, arranging, cleaning and manipulation of various appliances."
This romantic conception of the multi-purpose android (human in its mobility if not in its intelligence) is as much as a novelty as ever, although specialised bots working in industry have become an established reality (and more on those later).
"Much effort will be put into the designing of vehicles with "Robot-brains" - vehicles that can be set for particular destinations and that will then proceed there without interference by the slow reflexes of a human driver."
Although these haven't reached wide-spread use, the forthcoming fleet of driverless cars spearheaded by Google (but with most major manufacturers pursuing their own project) is certainly on its way. The dull and necessary work of testing their safety and debating the right legislation to create (who do you blame in a driverless crash?) are some of the speedbumps currently slowing the cars' progress but 'robot-brained' vehicles are on their way.
You might not be plugging directions into your GoogleCar for the morning commute, you might soon be stepping into a driverless pod to power you round Milton Keynes.
"Population pressure will force increasing penetration of desert and polar areas."
Asimov was entirely correct in his prediction that medical advances "will have cut the death rate [and] lifted life expectancy in some parts of the world to age 85" (well, it's as high as 83 in Japan and Switzerland, whilst the UK has an average of 80 and the US is at 79) but the idea that humanity would feel the need to colonise the desert or the polar regions is misplaced, as is his prediction that the world of 2014 will have "undoubtedly" agreed to "lower the birth rate" to stem population growth.
Indeed, although he was pretty close in his estimate of the world population in 2014 (he guesses at 6.5 billion and the actual number is closer to 7.1bn), Asimov misses out the true importance of the deserts and polar regions. They're not targets for expansion but rather emblems of our failure to achieve sustainable growth, through the desertification and shrinking ice caps caused by climate change.
"The most somber speculation I can make about A.D. 2014 is that in a society of enforced leisure, the most glorious single word in the vocabulary will have become work!"
Okay, so this final sentence of Asimov's is certainly tongue-in-cheek but it indicates a serious belief that increasingly efficient machines will unburden society of work and that we will – in the writer's own words – effectively become "a race of machine tenders" suffering "badly from the disease of boredom."
In reality many academics believe that the opposite is true, crediting the global trend of sluggish employment growth to our increasingly powerful robots and technology and making Asimov's phrase "enforced leisure" sounds like a bad euphemism for "on the dole". Robots are certainly taking human jobs, but that doesn't mean life is getting better for those with less work to do.
Click here to read Asimov's predictions in full for yourself.
Register for free to continue reading
Registration is a free and easy way to support our truly independent journalism
By registering, you will also enjoy limited access to Premium articles, exclusive newsletters, commenting, and virtual events with our leading journalists
Already have an account? sign in
Join our new commenting forum
Join thought-provoking conversations, follow other Independent readers and see their replies