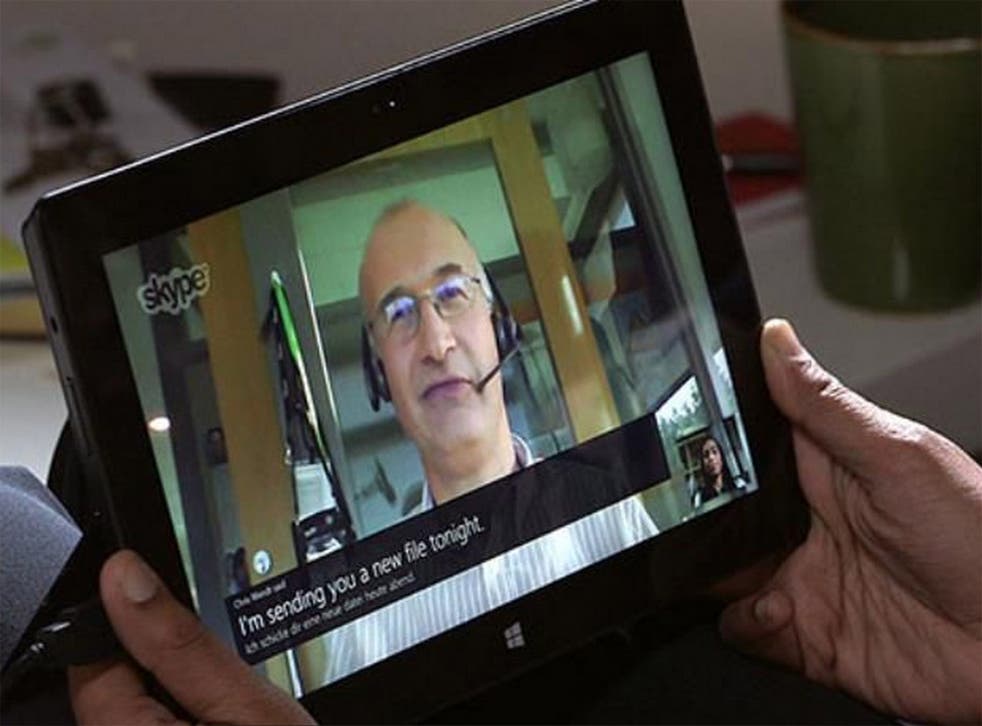 Skype Translator: chat app will now live translate video chats as people have them
People speaking in English, French, German, Italian, Mandarin, Spanish can have their voice analysed and then translated in real time
Skype will now translate anyone's conversation in real time, allowing people to have video chats in different languages and understand one another.
When people speak in English, French, German, Italian, Mandarin, Spanish, Skype will be able to take their spoken words and turn them into a different language. It can also translate messages written in 50 languages.
The app was initially rolled out to a small preview group. It was then brought into wider use but still required a special app.
Now it has been integrated into the main Skype app. It's accessed by pressing one of the small buttons in the top right hand corner of the screen, when it is available.
The feature will be rolled out to everyone using Skype on a Windows PC or tablet in the coming weeks.
Skype's translation feature uses machine learning — computers that are built to acquire knowledge like humans, so that they get smarter as time goes on. That means that the translations will improve as it is used more, Skype said, and the tools have already come on vastly since they were first introduced through the previews.
Join our new commenting forum
Join thought-provoking conversations, follow other Independent readers and see their replies