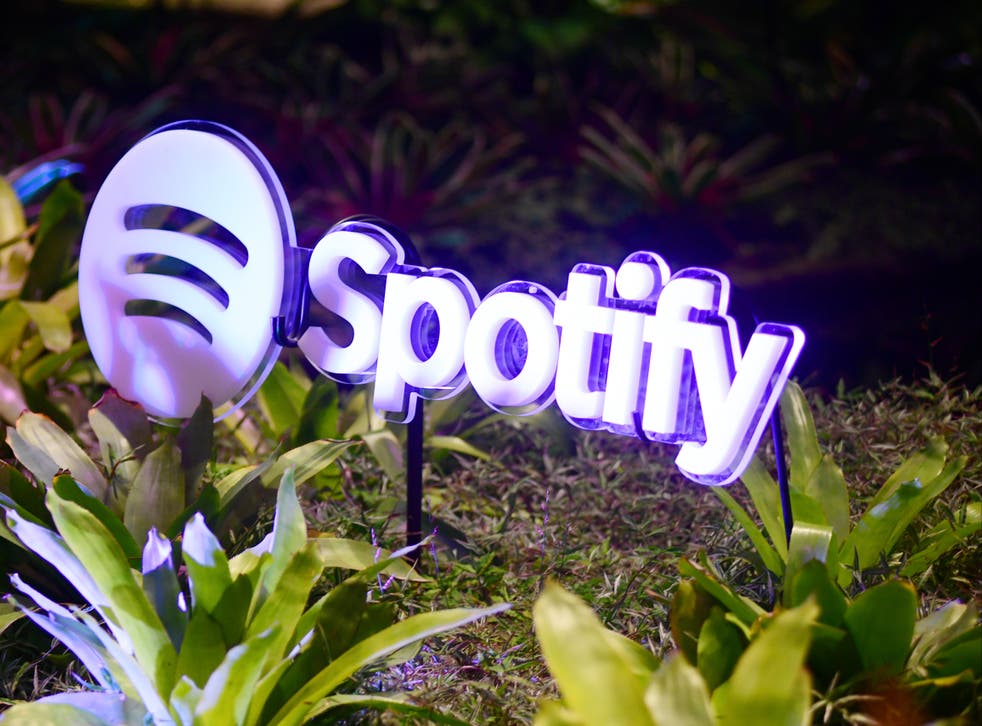 Spotify will force ad-free Premium users to listen to adverts
The ads are only available on podcasts that Spotify produces itself, so it will receive money both from subscription fees and company ads
Adam Smith
Friday 22 January 2021 14:39 Comments
Leer en Español
Spotify users who have paid for the ad-free Premium subscription will still have to listen to adverts if they use the platform for podcasts.
Users of the music streaming service are split into two tiers: Free and Premium.
Free users can listen to music, interrupted with adverts, and have limits placed on playing and choosing music. Premium subscribers, by contrast, get "no ad interruptions", according to the company's website.
However, the music streaming service announced on 21 January that it would be bringing Spotify Podcast Ads to the UK for all users – meaning Premium subscribers who paid to avoid adverts will still have to listen to promotional content.
BT Sport is already running adverts for users listening to the Spotify Exclusive podcast The Joe Rogan Experience, which has proved controversial on the platform due to interviews with Infowars founder and conspiracy theorist Alex Jones. Other adverts in the Sorted With The Dyers, The Receipts, and JaackMate's Happy Hour podcasts are also coming.
When asked why paying users would experience the same service as free users, Spotify said that advertising is "an integral part of the podcast industry."
"All Spotify users receive an on-demand podcast listening experience that may include ads or sponsorships. Spotify Premium offers users an ad-free music listening experience. However, Spotify offers all listeners the ability to pause, rewind and fast forward through any part of a podcast episode, including advertisements," the company told The Independent.
The ads are only available on podcasts that Spotify produces itself, so it will receive money both from subscription fees and company ads.
Spotify claims it accounts for 19 per cent of podcast listening, and has a strong position in the music streaming business, but has reportedly never posted an annual profit since it launched 12 years ago.  
"If anyone has concerns that Spotify is making a misleading advertising claim about 'no ad interruptions', whether the claim is on its website, in app or elsewhere, we encourage them to contact us and we'll assess the matter further", the Advertising Standards Authority (ASA) told The Independent.
Spotify did not answer The Independent's questions about how markets could target users based on the data Spotify has collected before publication. It also did not say if it would open the advertising options up to content not exclusive to the streaming service.
"Podcasts are intimate, they are trusted, they reach people in a very direct and personal way", Rak Patel, Regional Head of Sales UK at Spotify, said in a statement announcing the advertising features.
Recently, it was found that Spotify is paying podcasters tens of thousands of dollars in order to promote itself, via the podcast creation tool Anchor – which the company acquired last year. 
The main advertiser using Anchor's advertising feature is Anchor itself, according to nine podcasters. Three podcasters said that they had earned thousands from Anchor and Spotify alone, compared to paltry sums from other advertisers – which are few and far between.
Another three podcasters said were looking to leave Anchor's platform because they're not receiving new sponsors. Spotify declined to comment on the record to The Verge, who reported that story, and did not reply to a request for more information from The Independent before publication.
Register for free to continue reading
Registration is a free and easy way to support our truly independent journalism
By registering, you will also enjoy limited access to Premium articles, exclusive newsletters, commenting, and virtual events with our leading journalists
Already have an account? sign in
Join our new commenting forum
Join thought-provoking conversations, follow other Independent readers and see their replies