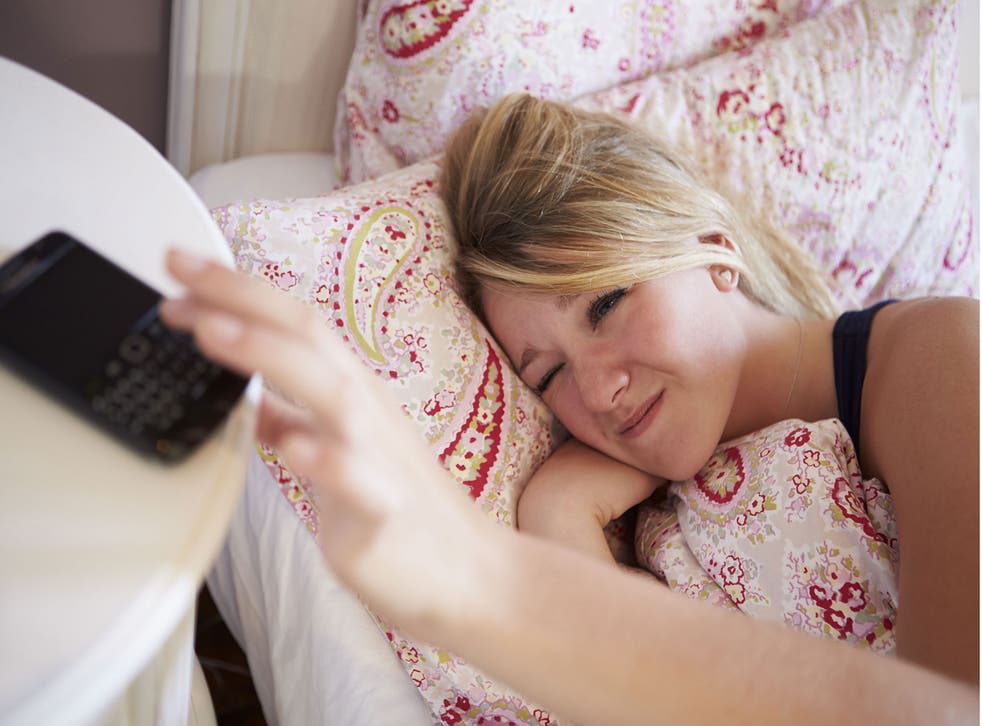 A third of smartphone owners check their mobile five minutes after waking up
One in six people check their mobiles more than 50 times a day
Get out of bed, brush your teeth – and check your text messages and Facebook account.
That's the routine for 11 million smartphone-obsessed UK adults, according to a new survey of mobile usage habits.
A third of smartphone owners look at their device within the first five minutes of waking up in the morning - and one in six people check their mobiles more than 50 times throughout the day.
The Deloitte mobile consumer report revealed that 33 per cent of smartphone users check their messages soon after waking up, while a quarter first look at their emails and 14 per cent browse various social networking sites.
Younger users are the most technology dependent, with 13 per cent of 18-24 year olds checking for updates more than 100 times a day.
In comparison, 65-75 year olds check their device an average of just 13 times a day, with 56 per cent doing so less than 10 times.
Ed Marsden, lead telecoms partner at Deloitte, said: "Mobile phones have clearly become something of an addiction for many and has led to some people looking to unplug their devices and undergo a digital detox.
"In the UK there are now digital detox camps where you surrender your phone to experience 'life off the grid', following the trend in Silicon Valley."
Join our new commenting forum
Join thought-provoking conversations, follow other Independent readers and see their replies