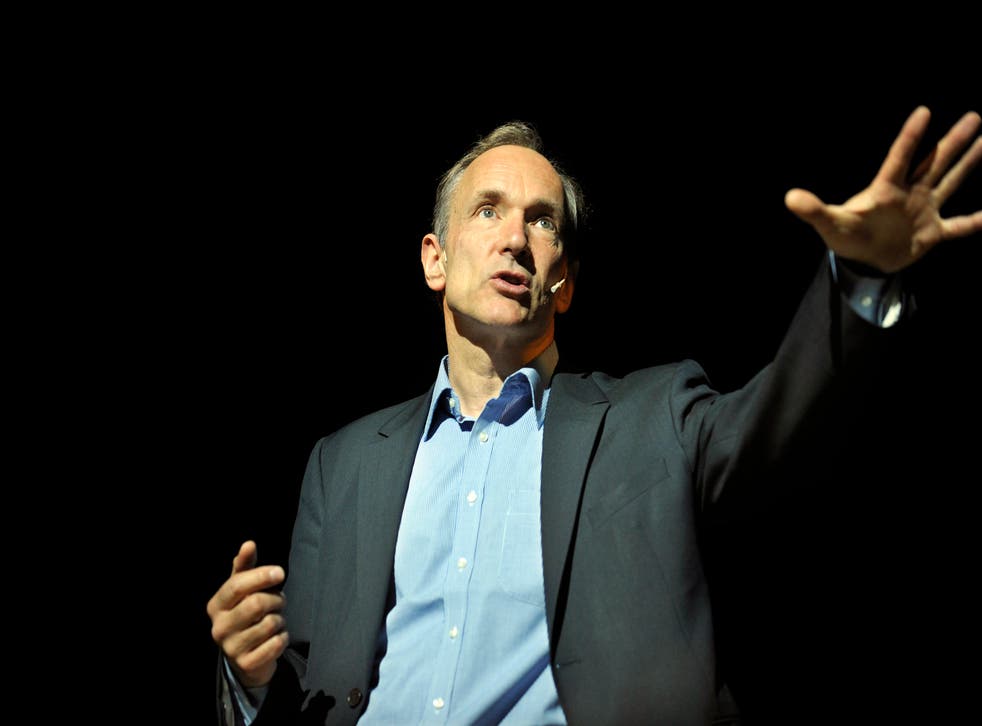 Tim Berners-Lee attacks governments for 'seriously spying on the internet' after Edward Snowden scandal
British engineer is credited as one of the fathers of the internet
Sir Tim Berners-Lee, the British engineer often credited with inventing the World Wide Web, has attacked governments for "seriously spying on the internet".
Speaking in an interview with The Times, Berners-Lee said: "In the Middle East, people have been given access to the Internet but they have been snooped on and then they have been jailed."
"It can be easy for people in the West to say 'oh, those nasty governments should not be allowed access to spy.' But it's clear that developed nations are seriously spying on the Internet".
Berners-Lee, 58, made the comments during a prize ceremony for the inaugural £1m Queen Elizabeth prize for engineering. The prize was presented by the Queen for Berners-Lee's part in the creation of the internet.
Other recipients included Robert Kahn, Vint Cerf, Louis Pouzi. Marc Andreessen was also chosen but was not present at the ceremony.
"The original design of the web of 24 years ago was for a universal space," said Berners-Lee, "We didn't have a particular computer in mind or browser, or language. When you make something universal … it can be used for good things or nasty things."
"We just have to make sure it's not undercut by any large companies or governments trying to use it and get total control."
During the ceremony the Queen described engineering as a "noble profession" that used science "to find creative, practical solutions."
"These days, engineering is seldom a solo effort and is increasingly a global endeavour. The winners of the first prize are a splendid example of this – five individuals across two continents who have completely transformed the way we communicate, do business and share knowledge. Our congratulations go not only to the winners, but also to their colleagues and teams."
Berners-Lee made his comments after being questioned about the revelations by Edward Snowden, the US citizen whistleblower who revealed details of the PRISM program – a project used by the American National Security Agency (NSA) to intercept personal information online.
The £1m prize is administered by the Royal Academy of Engineering and is awarded to engineers who are responsible for "outstanding advances" that lead to a "significant benefit to humanity".
"Information on the web can be really important in peoples' survival," said Berners-Lee before the ceremony. "Teenagers who are unsure about their sexuality who need to contact others, or people being abused trying to find helpline."
"There are things that happen on the net that are very intimate, which people are going to be loathe to do if they feel there's somebody looking over their shoulder."
Join our new commenting forum
Join thought-provoking conversations, follow other Independent readers and see their replies