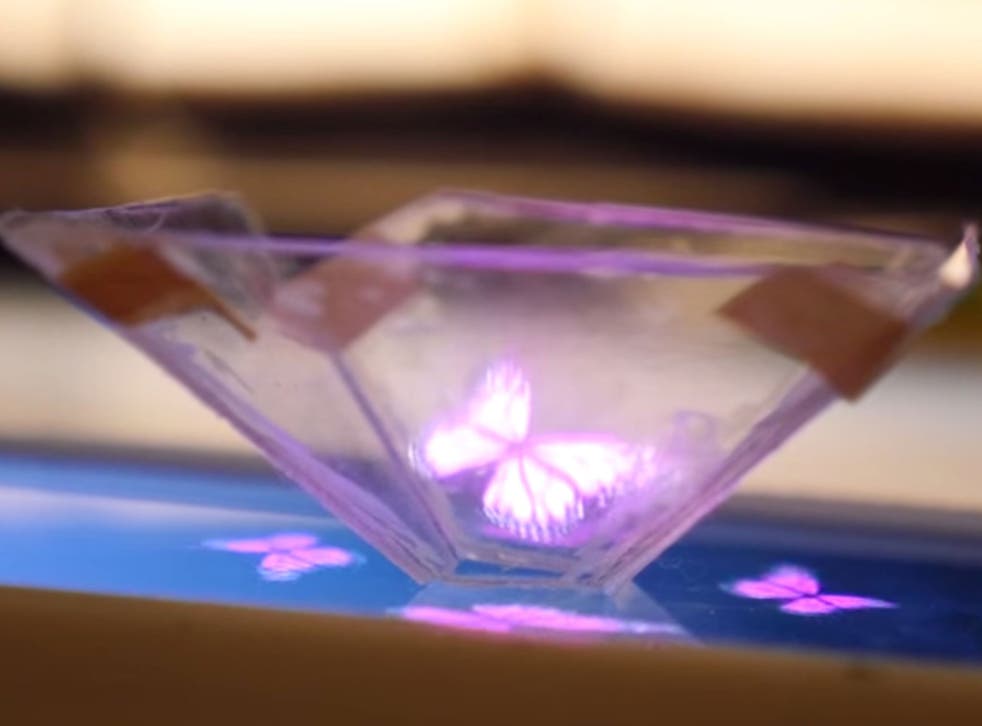 Video shows how to turn your phone into a 3D hologram
The simple home-made device that can turn your phone into a hologram projector
With so much technology at our fingertips these days, smartphone users only have to download an app to get the latest trends for their handset.
However, a new video proves that sometimes good old fashioned arts and crafts is the best way to completely change your phone.
The tutorial video Turn Your Phone into a 3D Hologram has been viewed a quarter of a million times since being uploaded yesterday.
It guides users through the process of creating a hologram.
To make your own, you will need: graph paper, a CD case, tape, a pen, scissors, a knife and, of course, a smartphone.
A perspex CD cover cut into trapezoids is carefully taped together to create a funnel. When placed on top of the lit screen, a 3D image is reflected.
This gives the appearance of a 3D image projecting out of the phone in the form of a hologram.
HT: Metro
Join our new commenting forum
Join thought-provoking conversations, follow other Independent readers and see their replies