Man goes around trying to kiss Japanese women in advert for translation device
'Sexual harassment': Criticism as company advertises translation device with man trying to kiss Japanese women
The advert shows 'the world's first wearable translator' being used by a British man to proposition Japanese women
A tech company has chosen a highly controversial way to advertise its innovative product.
ili is a wearable device that instantly translates words as you speak them. Yet its advertising has caused outrage among viewers, as it shows a man using it to try and kiss Japanese woman on the streets of Tokyo.
It is unclear if the women involved are actors or not, but as the man propositions them, some can be seen simply laughing but others run away and one appears to hit him.
At one point he appears to be running after a woman who presumably has refused him.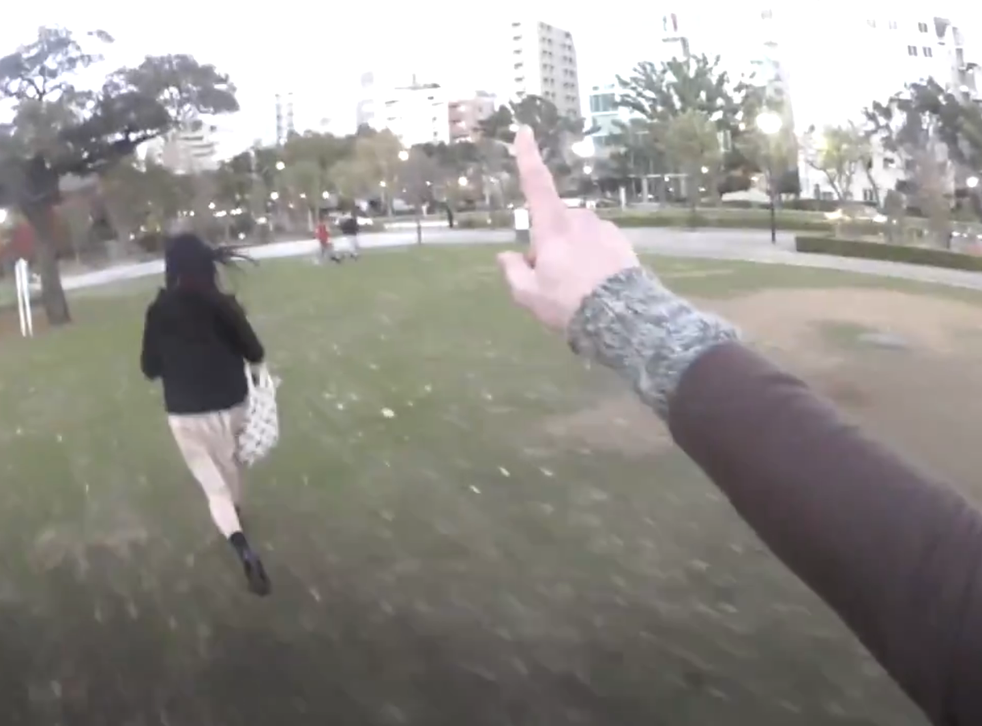 Trying the line 'It's very normal in the UK' provokes a reaction of bewilderment and laughter.
The video ends with one girl kissing the man after an awkward and pressured conversation that includes the lines 'Maybe just a little bit' and 'Let's try, no-one's looking', as lifts her up from her seat and puts both hands on her arms.
Milder reactions to the advert include labelling it 'creepy', 'uncomfortable' and 'pervy'.
Stronger ones call it 'sexual harassment'.
Titled, 'Kisses in Tokyo', the advert's synopsis describes how 'Dean, who is from the UK and doesn't speak Japanese, uses ili to communicate with Japanese women whom he has never met before to ask for a kiss' and that the device can help you 'Say goodbye to all language barriers!'
Gadget and tech news: In pictures

Show all 25
ili is yet to respond to The Independent's request for comment.
Join our new commenting forum
Join thought-provoking conversations, follow other Independent readers and see their replies