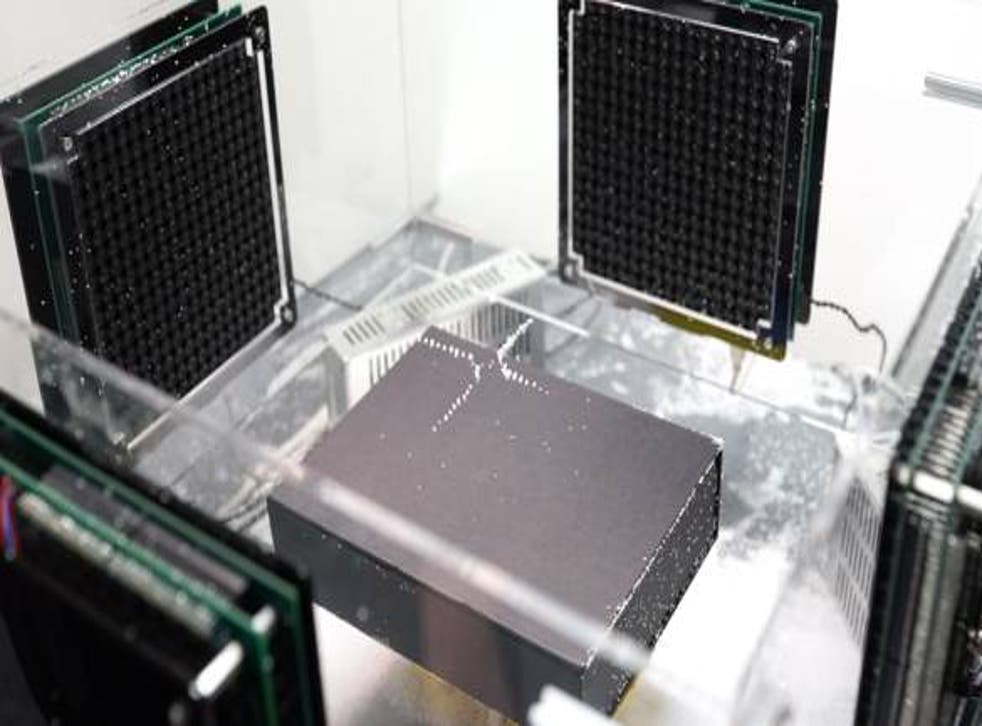 Watch this: Japanese scientists levitate and move objects around using just soundwaves
'Acoustic levitation' technology uses intense ultrasound waves to suspend polystyrene particles and small electronic components in midair
If you've ever stood near the speakers at a particularly loud gig then you'll know that sound waves can make the presence felt in a distinctly physical manner.
However, Japanese researchers have now shown how this air pressure created by high-energy sounds can be used to manipulate objects in 3D space by using an array of ultrasound speakers to levitate small objects. Watch the video above to see their work in action.
Ultrasound waves are sounds with a frequency too high to be detected by human ears, and the effect demonstrated in the above video has been theorised about since at least the 1930s, according to the science journal Nature.
The technology works best when the height of the soundwave used is roughly equal to that of object being manipulated, a natural limit that makes it difficult, if not impossible, to levitate large objects such as humans in this manner.
However, the Japanese researchers involved in the project - Yoichi Ochiai, Takayuki Hoshi, and Jun Rekimoto – suggest that the technology could be used in space, noting in their paper "the possibility of developing a technology for handling objects under microgravity."
The main application of the technology at the moment is in the creation of extremely high-purity materials. For example, crystals grown in this way are incredibly uniform as the effect of gravity on their development is negated by their suspension in midair.
This is not the first time acoustic levitation of this sort has been demonstrated, and tech site The Verge notes that in 2006 Chinese scientists managed to suspend small animals in midair using ultrasound.
A tiny fish, a ladybird and an ant were amongst the animals successfully floated, with the researchers reporting that the animals were confused by their new environment, but not harmed.
One of the scientists involved, Wen-Jun Xie, did admit that "the vitality of the fish [was] reduced" during levitation, but this was due to the fact that it was impossible to keep the animal submerged in water despite scientists' efforts to keep it wet by 'squirting it with a syringe'.
Join our new commenting forum
Join thought-provoking conversations, follow other Independent readers and see their replies