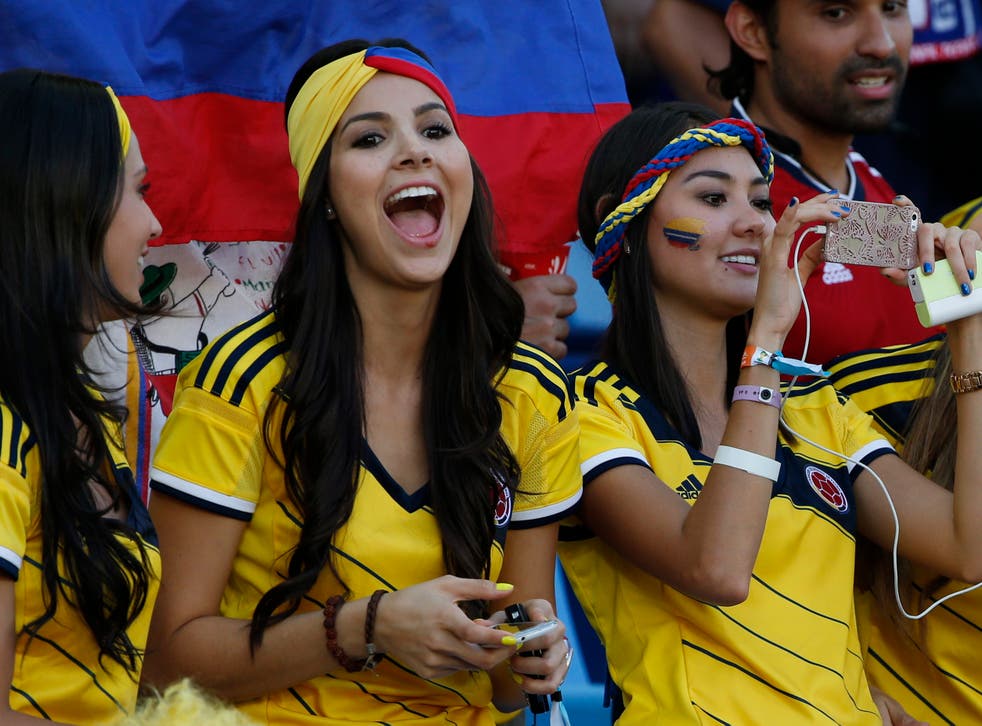 Tinder and Grindr given World Cup boosts as usage increases by 50% in Brazil
Tinder's swipe-to-like mechanism won it a 50 per cent increase in usage in Brazil since the tournament began
Tinder's simple swipe-to-like mechanism has already given it an edge over more time-consuming dating apps, but the social media phenomenon has also had a significant boost in recent weeks thanks to the World Cup.
Downloads and usage of the app in ­Brazil have reportedly increased 50 per cent since the tournament began, securing the country's position as Tinder's third-largest user base behind the US and the UK.
Users from the estimated 600,000 visitors to the country (and 3.1 million Brazilians travelling to see games) have spent 50 per cent more time on the app since the World Cup began according to Quartz.
World Cup 2014: The worst haircuts in Brazil

Show all 14
The app's makers boast that Tinder sees 750 million swipes and 10 million matches daily, with the average user spending a massive 77 minutes sorting out possible dates every day.
To use the app smartphone owners enter their gender, sexual orientation, location and a picture. They're then presented with profiles of nearby users and can swipe left or right to accept or reject them. If both users 'like' one another then the app lets them chat to set up further dates.
It seems that this image-focused approach to dating chimes perfectly with the competitive atmosphere of sporting events with the Winter Olympics having a similar effect on Tinder usage: the app's founder Sean Rad reported a 400 per cent increase in new users in Sochi after the games opened.
And it's not just Tinder who are benefitting from frisky fans (or, indeed, forlorn ones) with gay and bisexual dating app Grindr also reportedly seeing a spike in usage, with a 31 per cent increase in users opening the app and a 26 per cent increase in time spent browsing for potential dates.
Join our new commenting forum
Join thought-provoking conversations, follow other Independent readers and see their replies