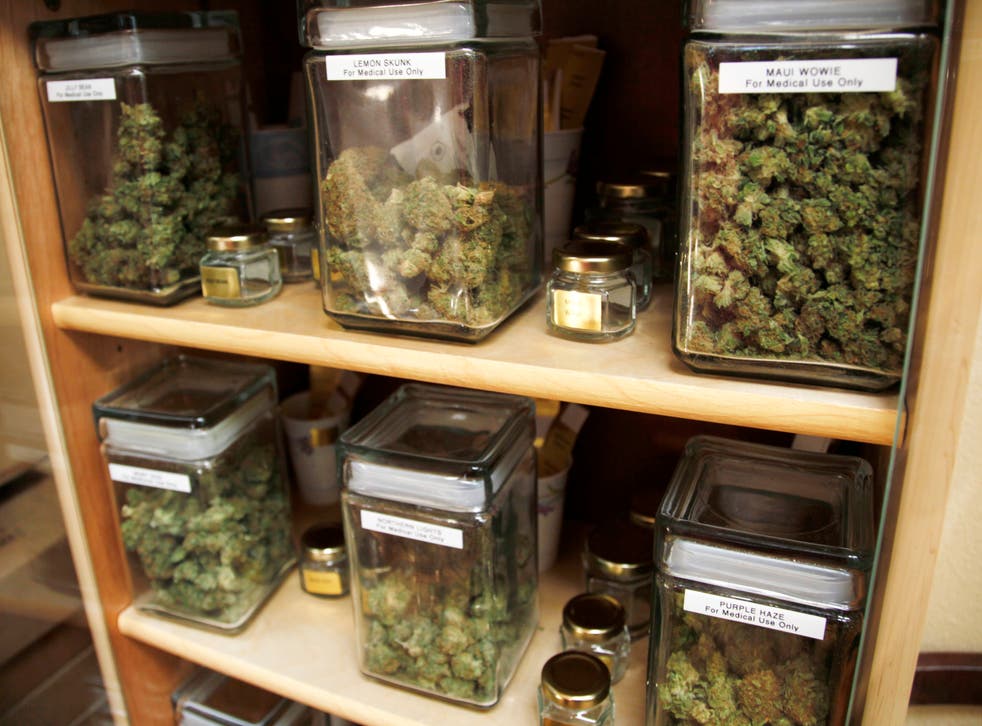 World's first cannabis vending machine unveiled in Colorado
The ZaZZZ machine uses biometrics to make sure the customer is the right age and  is only for medical marijuana users
Jack Pitt-Brooke
Monday 14 April 2014 12:10 Comments
A dispensary in Colorado is making the most of the state's recent legalisation of cannabis by introducing the world's first marijuana vending machines.
The machine, called ZaZZZ, will work in a similar way to cigarette machines but includes new technology that requires would-be tokers to scan their driving licence (or other, similar documentation) before they can access the goods.
Multiple cameras attached to the machine make sure the person swiping the card is definitely its owner and will deny access if there is no obvious match.
American Green, the creator of the ZaZZZ, has labelled it "an automated, age-verifying, climate-controlled marijuana dispensing machine."
"We imagine it filling the needs based on the dispensary and their client needs/wants ultimately, but for now, I see someone who knows what they want approaching the machine, purchasing and departing — all within regulatory guidelines, but without the counter lines," COO Stephan Shearing told fan page thecannabist.com.
For the moment, the automated dispensary is only for medical marijuana users, of which there are 2.5 million in the US, but plans are afoot to update them for full commercial use and to include "edibles" such as brownies and cookies.
Shearing says that the machine is "great for shy folks" as all a user must do is "Swipe ID and get verified. Select products and pay. Retrieve products and depart using appropriate bagging solution."
The unveiling of the machine comes on the heels of news that Colorado collected £1.2 million in taxes from recreational marijuana suppliers in January; the suppliers themselves rung up $14 million in sales.   
Similar machines that are held behind bars and operated by a bartender have been available since January but have been largely unused; the new ID scanning technology opens the product up to a far wider audience.
The machine will maintain stock from medical cannabis collective and dispensary Herbal Elements, which operates out of Eagle Vail, Colorado.
Register for free to continue reading
Registration is a free and easy way to support our truly independent journalism
By registering, you will also enjoy limited access to Premium articles, exclusive newsletters, commenting, and virtual events with our leading journalists
Already have an account? sign in
Join our new commenting forum
Join thought-provoking conversations, follow other Independent readers and see their replies