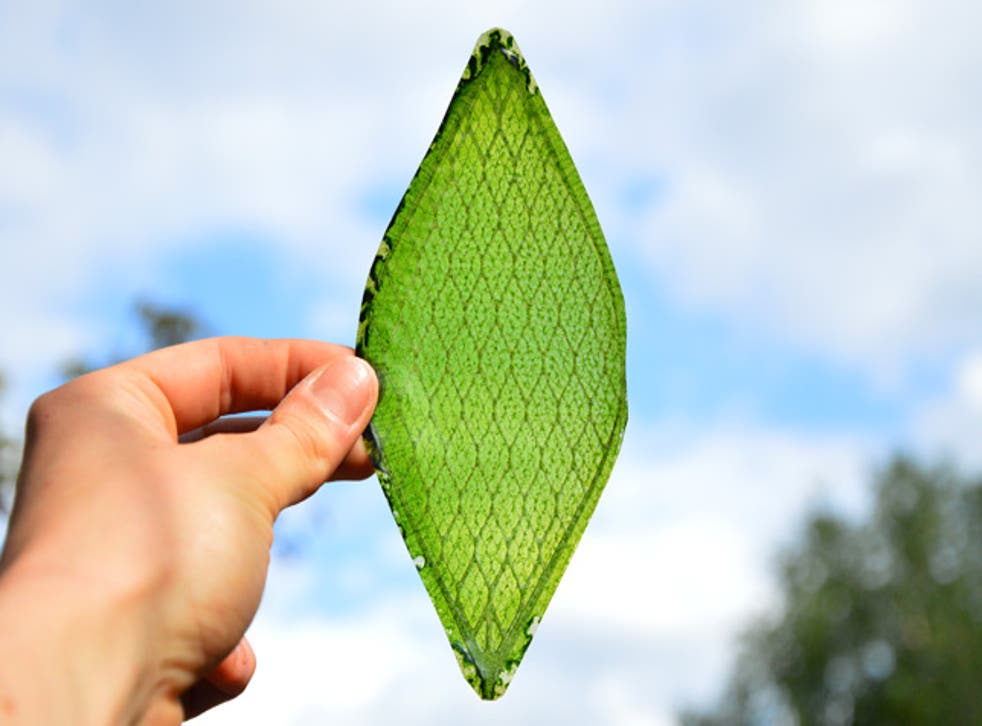 'World's first man-made leaves' could use photosynthesis to help astronauts breathe
The Silk Leaf project uses chloroplasts from real plants suspended in silk proteins to create a hardy vehicle for photosynthesis
The 'world's first artificial leaves' that incorporate chloroplasts extracted from plants to produce oxygen could be used to keep astronauts breathing on long space journeys.
The leaves, created by Royal College of Art student Julian Melchiorri, absorb water and carbon dioxide just like real plants but are made from tough silk proteins that could let them survive space voyages.
Melchiorri, who was interviewed by design site Dezeen, explains: "NASA is researching different ways to produce oxygen for long-distance space journeys to let us live in space. This material could allow us to explore space much further than we can now."
The Silk Leaf project was engineered in collaboration with Tufts University silk lab, which helped Melchiorri extract chloroplasts from real leaves and suspend them in a silk matrix.
"The material is extracted directly from the fibres of silk," explains Melchiorri. "This material has an amazing property of stabilising molecules. I extracted chloroplasts from plant cells and placed them inside this silk protein. As an outcome I have the first photosynthetic material that is living and breathing as a leaf does."
Chloroplasts are the parts of plant cells that conduct photosynthesis, using the energy of the sun to turn carbon dioxide and water to create glucose and oxygen.
Melchiorri's creations are currently more conceptual than practical (the efficiency of the photosynthesis process hasn't been tested for one) but he hopes they could be used in all manner of futuristic architectural projects, perhaps even deploying giant leaves as air filters, hanging them on the exterior of buildings to absorb CO2 and channel fresh air inside.
Join our new commenting forum
Join thought-provoking conversations, follow other Independent readers and see their replies