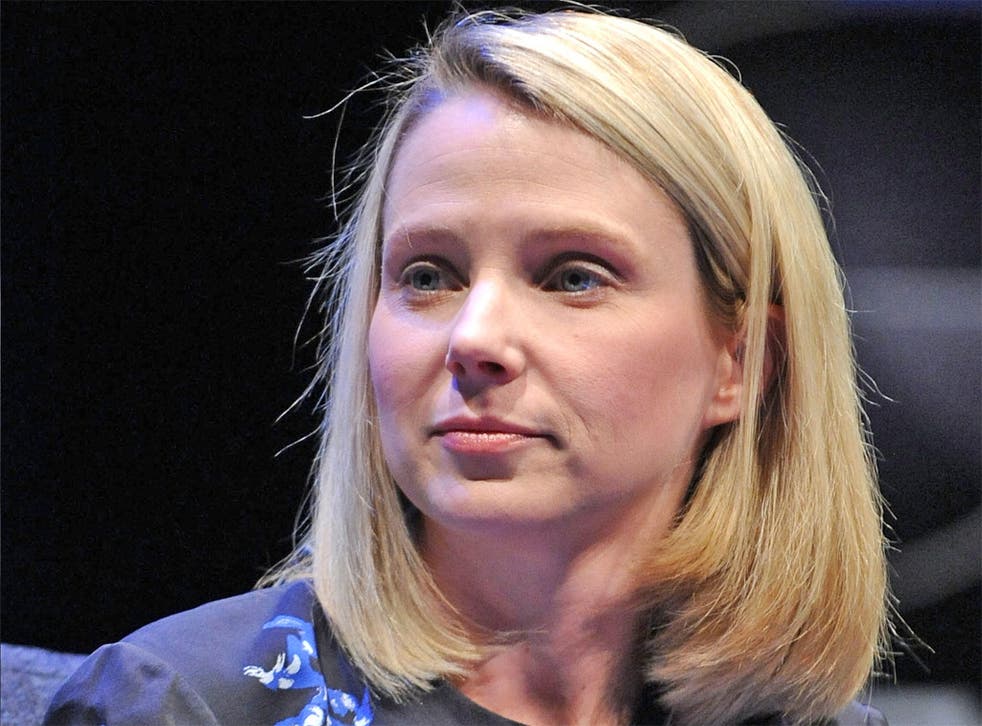 'You look attractive': Yahoo! CEO Marissa Mayer faces sexist comments at shareholders' meeting
George Polis: I have 2,000 shares ... and I'm a dirty old man
James Vincent
Wednesday 26 June 2013 15:59 Comments
At her first annual shareholders' meeting Yahoo! CEO Marissa Mayer faced a decidedly un-business like question from shareholder George Polis.
When handed the microphone to ask Mayer a question Polis said:
"This is my personal opinion. First is I'm George Polis, I have 2,000 shares in Yahoo!, I'm Greek and I'm a dirty old man and you look attractive Marissa."
Polis continued by questioning Mayer when he might expect dividends from his shares in Yahoo, and as to whether the company was in any danger of being bought out by larger institutions like Google.
Polis' comments about Mayer were ignored and another Yahoo executive proceeded to respond to his concerns about dividends.
Mayer herself was unfazed by the remarks.
Previously working as a senior executive for Google, Mayer became the President and CEO of Yahoo on July 16 2012. She is ranked at number 32 on Forbes list of 100 most powerful women.
Register for free to continue reading
Registration is a free and easy way to support our truly independent journalism
By registering, you will also enjoy limited access to Premium articles, exclusive newsletters, commenting, and virtual events with our leading journalists
Already have an account? sign in
Join our new commenting forum
Join thought-provoking conversations, follow other Independent readers and see their replies