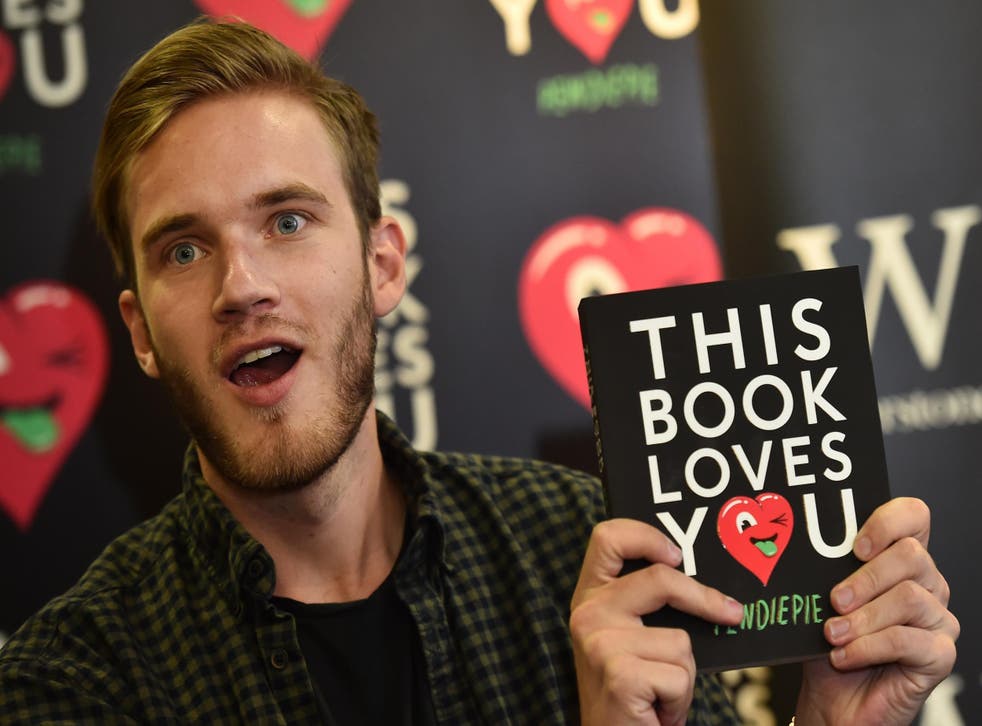 Warner Bros paid YouTube stars for positive game reviews
Warner Bros has been told it really must try harder to adequately disclose sponsored content in the future
Rave reviews of games on YouTube might not be all that they seem, according to a new ruling, after developers have been told off for not disclosing that it had paid vloggers to rave about its games.
The US Federal Trade Commission announced that it has reached a settlement with Warner Brothers Entertainment after allegations arose that the publisher had failed to adequately disclose that it had paid high profile gaming YouTube personalities to give positive coverage of its title Middle Earth: Shadow of Mordor.
The FTC had complained that Warner Bros had hired a third-party marketing company which paid YouTube gaming "influencers" sums ranging from "hundreds to tens of thousands of dollars" to cover the game. The conditions of the payment were that the coverage had to be positive, should not report any bugs or glitches that might have been uncovered, and that at least one Facebook post or Tweet had to be posted to promote the video.
The sponsored videos generated over 5.5 million views and according to a press release from the FTC regarding the settlement one of the most high earning YouTube personalities in the world, PewDiePie's sponsored video made up 3.7 million of these views.
The Highest-Earning YouTubers of 2015

Show all 10
Sponsored content is increasingly common in the YouTube community generally, not just in gaming and when a paid endorsement is disclosed properly it's not usually considered problematic. However, the FTC's complaint lies not in the fact that content of the videos is paid for but that it's not been made clear enough to consumers that the views in the videos are not objective.
Although Warner Bros stated that the video creators should disclose that the content was sponsored in the expandable information box below the video, the FTC says that this wasn't enough for several reasons. As Warner Bros required several pieces of information be placed in the information box, the viewer would have to click 'Show More' to see the disclosure.
Further to this, the videos promoted on Facebook or Twitter wouldn't have the disclaimer making it less likely consumers would see it.
The FTC also states that some creators didn't place the disclaimers as Warner Bros advised at all and that though the videos has to be pre-approved by Warner Bros "on at least one occasion Warner Bros. reviewed and approved an influencer video that lacked adequate sponsorship disclosure."
The terms of the settlement are more of a sharp tap on the wrist than any kind of punishment for Warner Bros. In the future the company must stating that in the future the company must "clearly and conspicuously disclose any material connection between Warner Bros. and any influencer or endorser promoting its products" and it must take steps to ensure this doesn't happen again including "educating influencers regarding sponsorship disclosures, monitoring sponsored influencer videos for compliance, and, under certain circumstances, terminating or withholding payment from influencers or ad agencies for non-compliance."
In a press statement, Jessica Rich, Director of the FTC's Bureau of Consumer Protection said "Consumers have the right to know if reviewers are providing their own opinions or paid sales pitches. Companies like Warner Brothers need to be straight with consumers in their online ad campaigns."
Thanks to Let's Play content and the more direct connection between reviewers and fans it offers, an increasing number of gamers have turned to YouTube seeking independent reviews they can trust. However, the laws around disclosure are not always clearly understood and with an increasing number of companies turning to young YouTube stars to help promote their games there comes a risk that their viewers could be exploited.
This isn't the first time companies and YouTubers have come under fire for inadequately disclosing affiliations – only this month two YouTube stars have come under fire for plugging a gaming gambling site on their channel without telling viewers that they actually owned it.
As far as this settlement goes, it will be open to public comment for 30 days on the FTC website, after which the commission will decide whether or not to finalise the agreement.
Join our new commenting forum
Join thought-provoking conversations, follow other Independent readers and see their replies