Gilmore Girls: You can now have lunch at Lorelai and Rory's House
Walk in the footsteps of mother-daughter duo Lorelai and Rory in the fictional town of Stars Hollow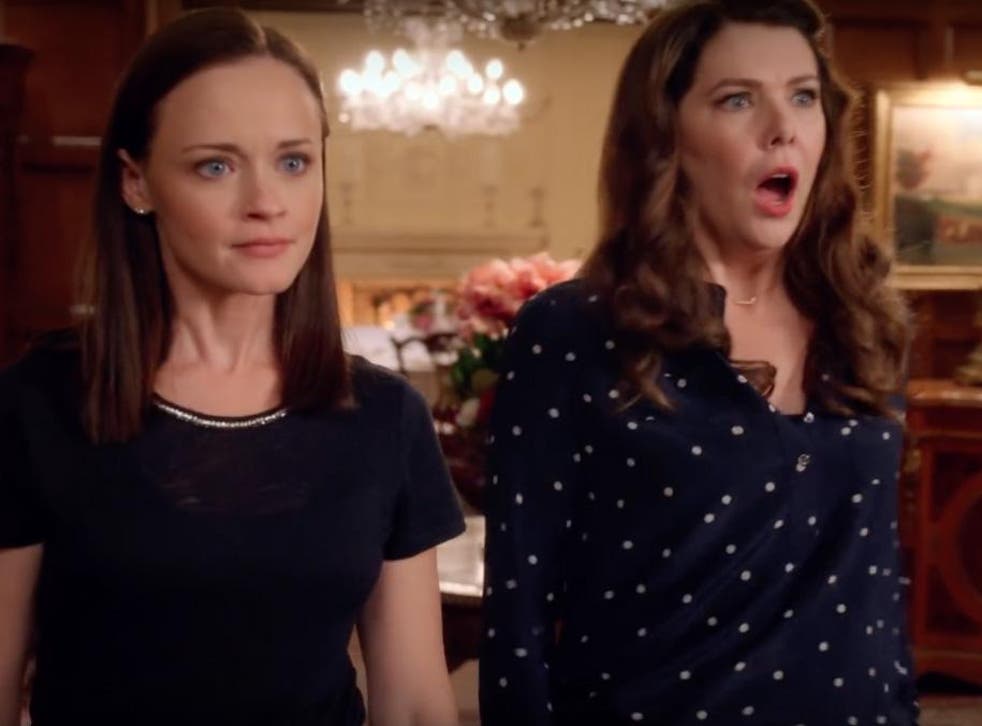 Tis' the season to be jolly, especially for Gilmore Girls fans, because you can now experience a full-on festive lunch inside Lorelai Gilmore's home.
From Friends hangout Central Perk to Carrie Bradshaw's apartment in Sex and the City, the locations where our beloved TV characters spend their time play a huge role in the narratives of their fictional universes.
The same can be said for Lorelai's suburban home, where she and her daughter Rory could be seen engaging in heated mother-daughter arguments and snuggling up for cosy nights in throughout Gilmore Girls' seven-year run.
More than a decade after the show ended, Warner Bros. Studios in California is giving people the chance to walk in the footsteps of the show's beloved characters by visiting the very same house on set in the fictional Connecticut town of Stars Hollow.
From 22 December until 6 January 2019, fans will be able to feast their eyes on original costumes on display in the house, in addition to enjoying a delicious festive lunch.
Anyone who's ever watched Lorelai and Rory will be aware of their undying love for food, so it should come as no surprise that the mouth-watering menu will include everything from oven-roast turkey breast with cranberry-shallot sauce to lemon garlic roasted chicken, veggie burgers, fries, macaroni salad, and garlic-buttered corn.
While the food may be one of the highlights of your visit, you'll also be given the chance to explore the house at your leisure.
After dining out, guests will be able to walk to the iconic Stars Hollow Gazebo where they can recreate some of their favourite scenes from the show, such as when Lorelai and Luke exchanged their vows in the recent Gilmore Girls revival.
In 2016, Netflix streamed four new episodes of the show, nine years after its seventh and final series had come to an end.
The four new episodes, which were collectively titled Gilmore Girls: A Year in the Life, were each 90 minutes long and themed around the four seasons of the year.
It saw the return of a number of Gilmore Girls favourites, including Rory's "bad-boy" ex-boyfriend Jess played by Milo Ventimiglia, the down-to-earth Dean played by Jared Padalecki and comedy queen Melissa McCarthy as Sookie, who co-owned The Dragonfly Inn with Lorelai.
While it's not yet certain whether another revival of Gilmore Girls will be appearing on our screens in the near future, creator Amy Sherman-Palladino has said that she has the "freedom" to work on a sequel when the timing feels right.
Register for free to continue reading
Registration is a free and easy way to support our truly independent journalism
By registering, you will also enjoy limited access to Premium articles, exclusive newsletters, commenting, and virtual events with our leading journalists
Already have an account? sign in
Register for free to continue reading
Registration is a free and easy way to support our truly independent journalism
By registering, you will also enjoy limited access to Premium articles, exclusive newsletters, commenting, and virtual events with our leading journalists
Already have an account? sign in
Join our new commenting forum
Join thought-provoking conversations, follow other Independent readers and see their replies