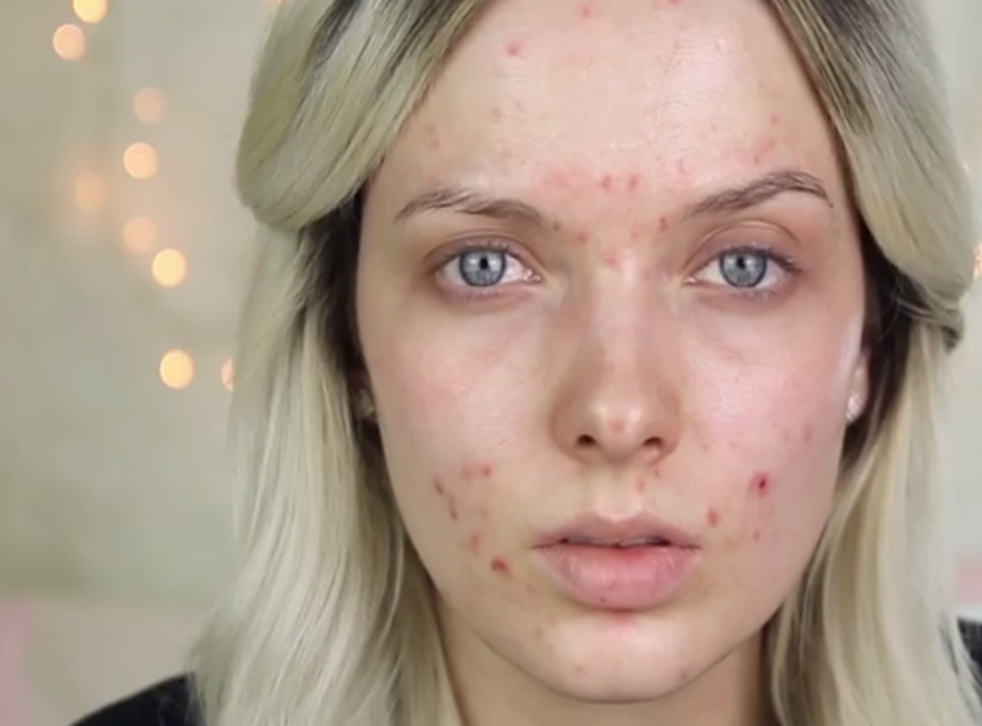 Women are posting makeup-free selfies to spread acne positivity
Acne is nothing to be ashamed of
Women are posting makeup-free selfies on social media to send out an important message about accepting your skin problems.
Acne is very common, affecting eight out of 10 people aged between 11 and 30 in the UK.
However, the stigma surrounding acne makes people feel the need to cover it up and can lead to a variety of mental health issues such as depression and anxiety.
An increased number of women have begun forgoing the security of their makeup, spurring a social media movement with the aim of spreading skin and acne positivity.
In October last year, Instagram influencer Chessie King shared her struggle with her 300,000 followers to coincide with World Mental Health Day.
"I was in tears last week about the state my skin was in and went on a rage of picking and squeezing (the worst thing for it) because I was so upset," she wrote.
"No matter how much I promote body confidence, I still really suffer with bad days BUT sharing it on my Insta stories really helped me realise there are so many of you going through it too."
Many other girls and women have felt inspired to take part, using hashtags such as #acne, #acnepositivity and #skinpositivity to spread the word.
Hailey Wait, a 17-year-old girl from Colorado, has championed the skin positivity movement across her social media channels, going viral for her powerful message about embracing your unique beauty.
Em Ford, a self-professed makeup lover from London, has also been a driving force behind the rise in women unashamedly going makeup-free on Instagram.
In November last year, Ford posted a video at the end of Anti Bullying Week sharing her personal story.
She wrote: "I hope it can help those of you in a similar situation, or those who feel like I did.
"Just remember you are good enough, you are strong enough and you can do this."
Instagram is known for its constant influx of airbrushed and filtered photos.
That's why it's especially significant that people are breaking away from beauty norms on the social media platform to show everyone that it's ok not to be perfect.
Join our new commenting forum
Join thought-provoking conversations, follow other Independent readers and see their replies