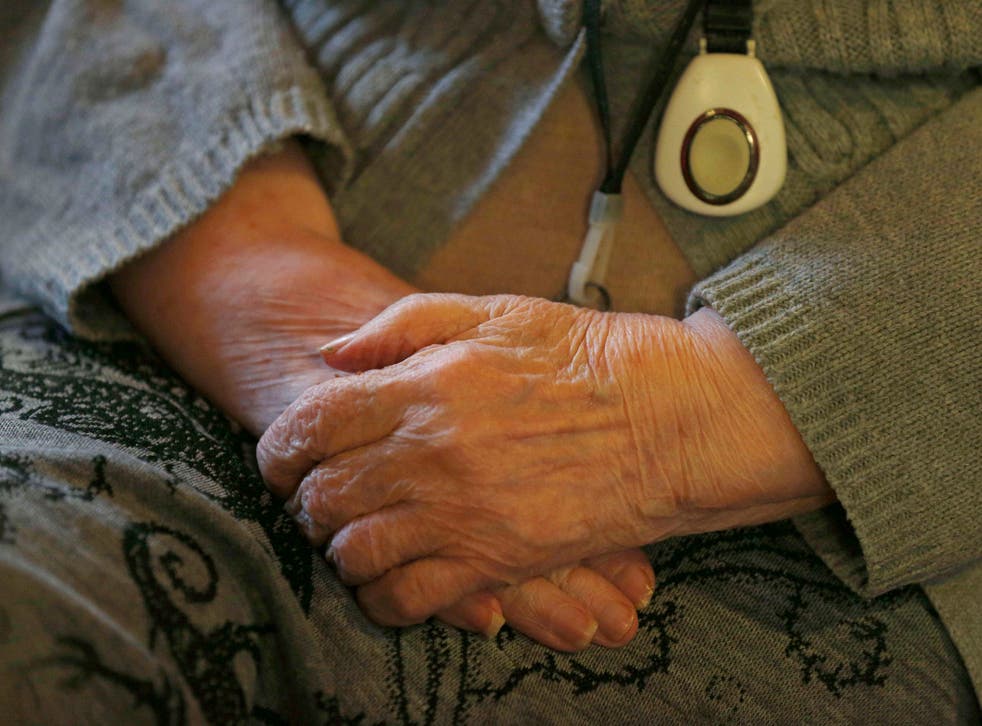 Adult social care under 'strain' with carers demoralised by low pay, says care commissioner
Inspector finds funding providers fail to grasp how much good social services cost
The chief inspector of adult social care has launched a damning critique of the service in England, arguing that budget cuts had put the system under "stress and strain", with many carers demoralised by long hours and low pay.
Andrea Sutcliffe's comments came as figures revealed that more than 150 allegations of abuse against the frail and elderly are being lodged every day.
Ms Sutcliffe, a chief inspector at the Care Quality Commission (CQC), said the strain on carers "potentially means that they may leave – and we do see turnover – but it also may mean that they end up being the sort of care worker you wouldn't want them to be, because the system around them isn't supportive".
She added: "The social-care sector is certainly under stress and strain [from] a combination of all sorts of factors – the increased number of people who need care and support, the increased complexity of their needs.
"But the other thing I would pick up on with the stresses and strain on the system, and the impact on quality, is the role of the commissioners and the funders," she told The Observer. She went on to say that local authorities and clinical commissioning groups, which fund care, need to understand "what the true cost of care is, what true quality looks like".
A Freedom of Information request by the paper yielded data suggesting that 30,000 allegations of misconduct involving people using social care, ranging from sexual, emotional and violent abuse to financial fraud, have been made since the beginning of this year.
An analysis of figures from 2013 to 2014 shows 57 per cent of allegations in care homes identified a professional carer as the abuser.
According to the Association of Directors of Adult Social Services, the adult social-care budget has been cut by almost a third since 2011 to £4.6bn. During the same period, the rate at which allegations have been made has doubled, although this may be in part because of a higher level of reporting.
Figures from the Carers Trust suggest many non-professional carers struggle to take time off, with 68 per cent failing to get a break this year and a third saying they had not even had a full day off.
A Department of Health spokesman said: "Abuse and neglect are completely unacceptable at all times and, whatever the cause, we are determined to stamp them out. We need to understand what lies behind these figures; an increase in awareness and reporting of abuse is to be welcomed, so that proper action can be taken.
"Treating someone with dignity and compassion doesn't cost anything. We're making sure we recruit people with the right values and skills by introducing a 'fit and proper person' test for directors and a care certificate for front-line staff.
"The CQC's new tougher inspection regime will also help to make sure that if abuse does occur, it's caught quickly and dealt with."
But Clare Pelham, CEO of Leonard Cheshire Disability, the country's leading disability charity, told The Independent: "The Department of Health is wrong to say 'treating someone with dignity and compassion doesn't cost anything'; if there is only sufficient funding for a 15-minute care visit, it is simply impossible in many cases to treat someone with dignity and compassion.
"And it's wrong to blame the care worker for that. All they can do is their best in an impossible situation. Many already work unpaid for extra time to make good the care they know is rushed and inadequate for the disabled or older person."
Join our new commenting forum
Join thought-provoking conversations, follow other Independent readers and see their replies