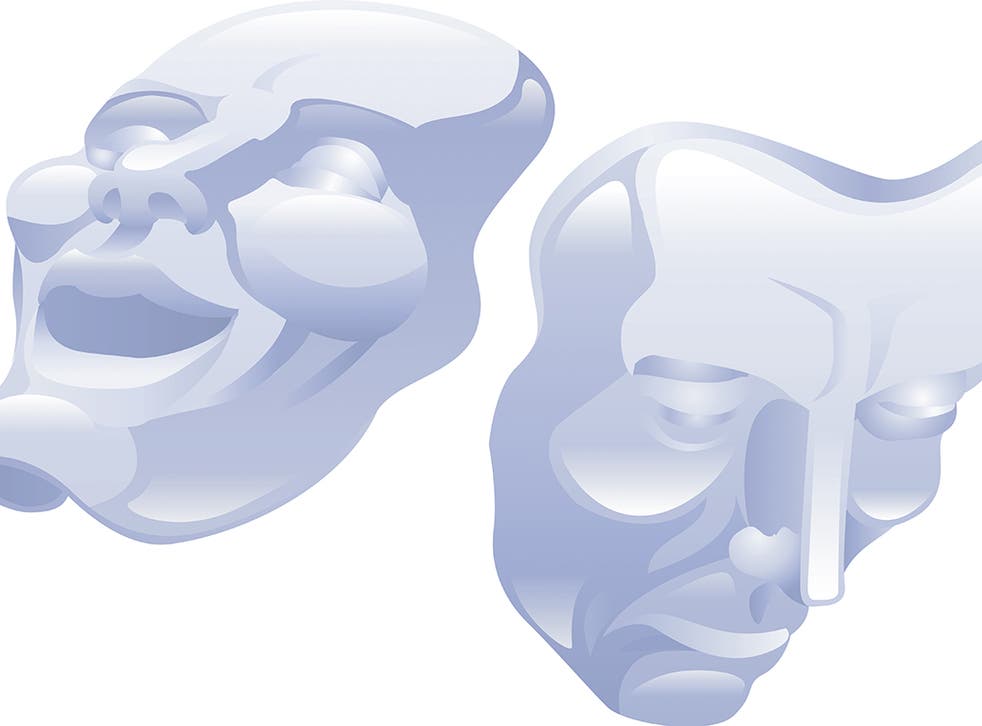 Bipolar Disorder: what it's like to shift between periods of mania and depression
When it comes to diagnosing and treating bipolar disorder in children, there have been concerns that feelings such as anger, anxiety and shyness may be pathologised, when they should be seen as part of a child's normal, yet idiosyncratic developmental trajectory
Bipolar disorder is a severe and chronic mental health problem with two main forms. It was previously known as "Manic Depression"; however the term was greatly stigmatized. There has been a shift over the past few decades to use "Bipolar Disorder" instead, allowing for more clarity when reaching a formal diagnosis and it is often perceived as less emotionally loaded.
Bipolar I Disorder is experienced by 1 in 100 people and in this form people usually experience repeated episodes of mania and depression. Bipolar II Disorder affects about half as many people. The main difference is that people with Bipolar II haven't had episodes of mania, instead hypomania, a milder form of mood elevation but with similar periods of severe depression.
In mania people experience periods of intense elation and euphoria. Typically there is an enormous increase in energy is accompanied by "racing thoughts" (exciting and often creative impulses). People report that these can be pleasurable experiences but the consequences can be problematic and in some cases catastrophic. For instance people may develop ambitious business plans as their mood elevates but be unable to see these through leading to work and financial problems. Drug and alcohol use is also common during mania. Whilst mania and hypomania are the recognisable characteristics of bipolar disorder, in reality individuals spend significantly more time of their time being depressed.
Although many people may have long periods of stable mood between episodes of mania and depression, they often experience lower levels of symptoms which can also be distressing and affect daily life. A formal diagnosis may be given when a person's mood episodes adversely affect their work or personal relationships with family or friends. However many people experience ups and downs of mood without requiring mental health care.
When bipolar disorder is suspected, a person will usually be assessed by a clinician. They will normally be asked questions derived from a diagnostic tool such as the Diagnostic and Statistical Manual of Mental Disorders (DSM; American Psychiatric Association).
The fifth edition (DSM-5) has been subject to criticism that it could lead to over-diagnosis of children and adults. With regards to children, there have been concerns that feelings such as anger, anxiety and shyness may be pathologised, when they should be seen as part of a child's normal, yet idiosyncratic developmental trajectory. DSM-5 has introduced lowered thresholds, making it easier to meet criteria for a mental health condition and there have been controversial additions such as disruptive mood dysregulation in children.
Health news in pictures

Show all 40
In the UK the National Institute for Health and Clinical Excellence (NICE; 2014) has developed guidelines for the recognition, assessment and management of bipolar disorder in children, young people and adults. There are specific recommendations for diagnosis in children and young people because the presentation of bipolar disorder can be complicated by other conditions such as Attention Deficit Hyperactivity Disorder (ADHD).
NICE (2014) recommends that the diagnosis of bipolar disorder in this group should be made with caution and only after a period of intensive follow-up by an experienced healthcare professional or multidisciplinary team. Any intervention will require full collaboration with the parents or carers of the child or young person.
Once a diagnosis is reached, there remains the complication that there are well established developmental differences between the presentation of bipolar disorder in children and adults which may affect the treatment and management of the condition. Researchers have observed that younger people tend to experience more mixed mood states, accompanied by irritability, and may spend more time showing symptoms than their older counterparts.
Traditionally bipolar disorder was viewed as a genetic/biological 'illness' which led to medication being offered as the primary treatment. However it is now well established that medication is not adequate on its own and over the past two decades there has been a rapid development of psychological approaches for this condition in the adult population.
NICE (2014) recommend that structured psychological treatments are offered to children, young people and adults who have been diagnosed with bipolar disorder. However, NICE (2014) report very little research regarding the clinical effectiveness of individual and group psychological interventions specifically designed for children and young people with bipolar disorder.
There being age-related differences in the presentation of bipolar disorder, it has not yet become fully clear how the interventions developed for an older cohort may be transferred to a younger population. Given the recent emphasis on early intervention for mental health conditions such as depression and psychosis, it is crucial that research for children and young people with bipolar disorder is also prioritised.
Dr Elizabeth Tyler is a National Institute of Health Research (NIHR) fellow based at the Spectrum Centre for Mental Health at Lancaster University. Elizabeth is a qualified clinical psychologist with a particular interest in working with individuals with bipolar disorder. Elizabeth is currently funded by the NIHR to develop and test out a recovery focused CBT therapy for older adults with bipolar disorder.
Join our new commenting forum
Join thought-provoking conversations, follow other Independent readers and see their replies