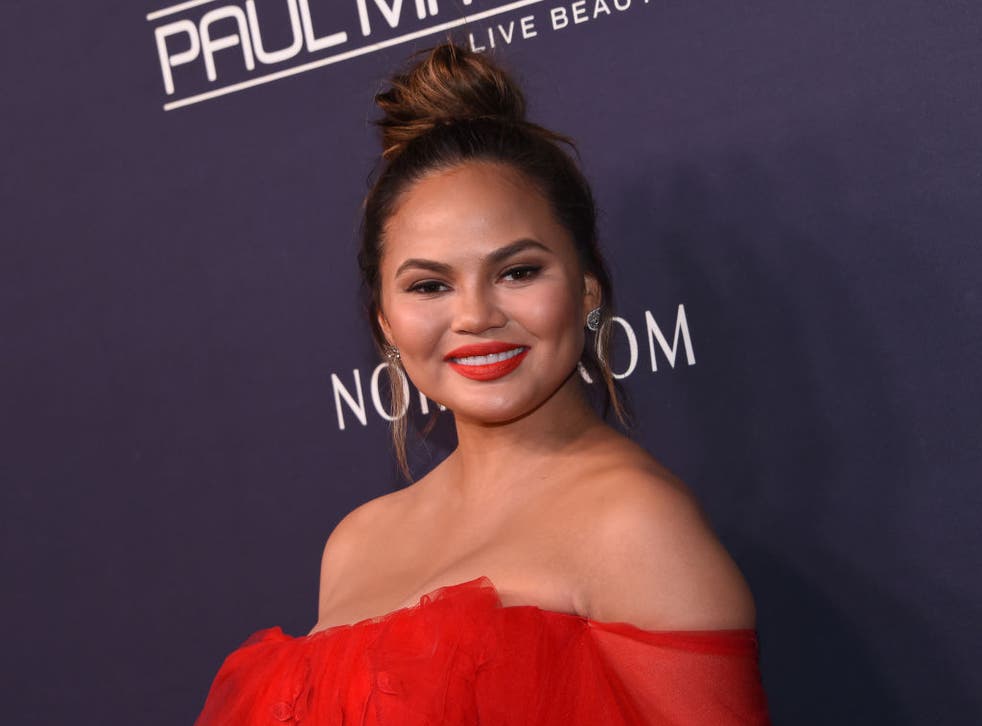 Chrissy Teigen discusses IVF with fans: 'Hearing success stories gives people hope'
'Science and the human body are beautiful'
Chrissy Teigen has been lauded by her fans for speaking openly about her experiences with in vitro fertilisation (IVF) after posting a photo of her one-month old son Miles on Instagram.
The discussion began when one of Teigen's followers asked if the model had used IVF to conceive her son, having done so previously for her two-year-old daughter Luna.
Teigen responded, writing: "Yep, he was just on ice a smidge longer, science and the human body are beautiful."
Another person commented underneath, remarking that they found the original question about IVF offensive and inappropriate.
However, Teigen responded by saying that she had no qualms discussing how she conceived her children, writing: "I wasn't offended by it - people are just curious and I think hearing success stories gives people hope.
"I'm all for talking about IVF."
Many people have expressed their gratitude to the Lip Sync Battle host for being so frank and for helping to break the taboo that still surrounds fertility issues.
"Thank you for being so open and honest about it," one person wrote.
"Too many people bury infertility in shame. It shouldn't be so taboo."
Another fan remarked: "Yes to all of this, and to destigmatising the process and the conversation around it!"
Mothers meeting their newborn babies

Show all 9
One mother, who had conceived a baby through IVF, thanked Teigen for her honesty, professing that she's always tried to talk openly about it herself.
"The human body and science is amazing, making it possible for those of us who are unable on our own, to experience that miracle of parenthood," she wrote.
"Thank you @chrissyteigen for being open and honest about it! It definitely DOES give us hope!"
This isn't the first time Teigen, who's married to singer John Legend, has used her platform to raise awareness of IVF and fertility problems.
In February 2016, the model was faced with a backlash from online trolls after it was revealed that she and Legend, real name John Roger Stephens, had specifically chosen to have a baby girl when undergoing IVF.
"From reading everything tonight, I think I made a mistake in thinking people understood the process better than they do, which is my fault," she tweeted in response to the criticism.
While attending the Screen Actors Guild Awards in January 2017, Teigen informed reporters that her next child would be a son, as the only embryo that they had left from their IVF treatment was a boy.
One cycle of IVF can cost up to £5,000 in the UK, according to the NHS.
Approximately one in seven couples can have difficulty conceiving a child in the UK, which equates to around 3.5 million members of the population.
The very first "test-tube" baby, Louise Joy Brown, was born on 25 July 1978 in Oldham, England.
In 2007, Ms Brown had her first child, a baby boy named Cameron.
Join our new commenting forum
Join thought-provoking conversations, follow other Independent readers and see their replies