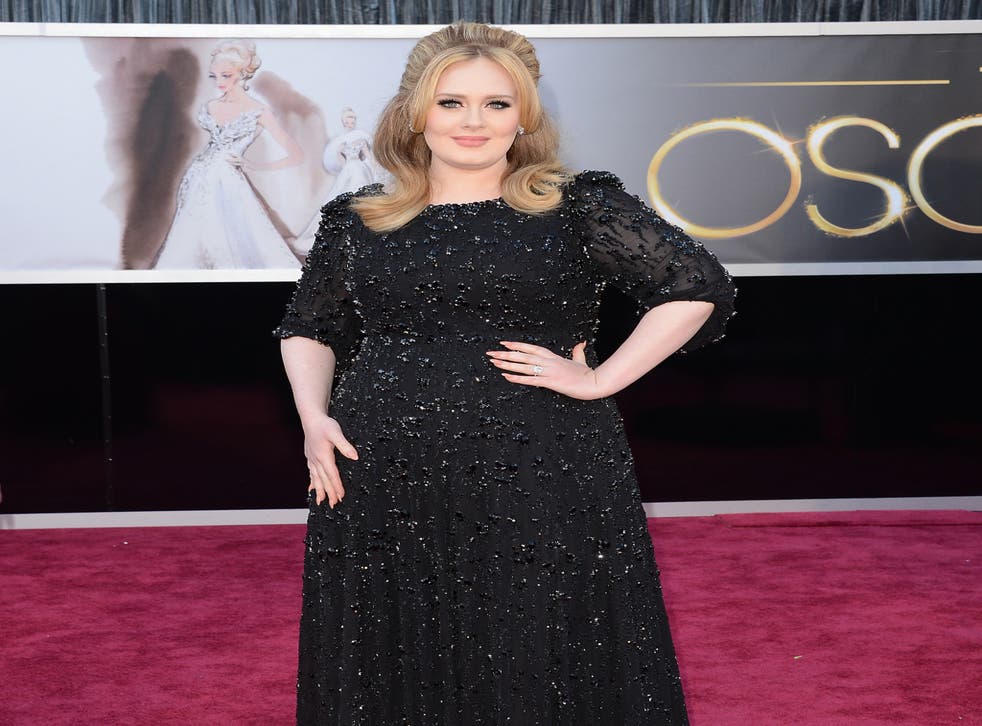 Do the Plus Size Awards 'promote obesity'? Fat chance
Every year the Plus Size Awards offer a dynamic response to the lack of bigger bodies in mainstream media
There are the Mobo Awards for music of black origin, the GLAADs for Gay and Lesbian representation in the media and a whole load of Women in… whatever awards.
I think we all understand that people who feel disproportionately under-represented in mainstream media may feel the need to self-organise and give themselves the credit that's due.
This year, for the first time as an event on its own, one of the largest unsung groups in the country finally demands some "me time" – the British Plus Size Awards will be held on Saturday. "There's all different awards but nothing for plus size," says Linda Koch, the event's founder.
"I think people need to be rewarded to remind them they're doing a great job and it's appreciated. The amount of votes we get coming in proves that – thousands and thousands; overwhelming."
The general public voted for shortlists in categories such as Best Celebrity Female, Best Entertainer, Best Person in Business and the shortlists include a diverse range of people from Matt Lucas to White Dee; from Adele to Sarah Millican. Household names many of them – so why do we need these awards?
"In some instances they [these people] are ignored," Koch says, "and bigger people who dare to step into the limelight suffer abuse. Gemma Collins, for example." Koch goes on to explain that Collins was meant to be presenting the awards this weekend until the call from I'm a Celebrity came. "People were being so horrible about her going into the jungle because she's overweight." So horrible that Collins was trending on Twitter even before her "shock departure" from the ITV show. Koch is keen to make sure I understand that the awards are not "promoting obesity", but rather that "we've got to face facts: there are plus-size people in this world and they are entitled to a life".
The thing is that I don't believe there is such a thing as promoting obesity. I think the fear of committing this "crime" is part of the reason why we need her awards, because day-to- day we censor images and ideas about bigger people. We are afraid to show bigger people having fun, dynamic, intelligent lives, in case our children decide that they want to be fat. Scottee is an artist, broadcaster and founder of Hamburger Queen, a pageant/talent show for fat people. It was critically acclaimed, and, naturally, broadcasters and media bods came calling, but every time the coverage would be scrapped at the last minute.
"I got asked to go on The Wright Stuff [on Channel 5]. They booked me in. I was supposed to have a car come and collect me and half an hour before it was due I got an email – not even a call – saying, 'We're pulling the feature from the show because our director feels that we're promoting obesity by having you on.'"
Do we seriously think that showing a fat person on TV without the caveat of how horribly they may die makes our children fatter?
"I don't know what promoting obesity is. It feels just as dangerous as Section 28, which was about not promoting homosexuality," says Scottee. "It's so vague."
It also clearly does not work, because in this climate of censorship our children continue to get fatter regardless; all this atmosphere serves to do is stigmatise people. It needs to stop; the perception of fat people needs changing.
"Fat doesn't mean unhealthy," says Scottee. "They are two different things. Do you think I don't go to the gym? That I don't go swimming three times a week?"
Koch is similarly frustrated. "Not everyone [who is overweight] sits on a couch all day stuffing their face with sweets. I work six days a week, 9am till 9 at night – that's me and all the girls in the office and we're all plus size." I know how she feels; I'm over a size 16 and people seem shocked when I turn up to meetings on a bike.
Being fat is more complicated than simply the result of greed, laziness or a lifestyle choice. Genetics, psychology, illness, industrialised food production – all of these can contribute to someone being bigger, and bigger people are more than just the extra cells attached to their arse.
We can be achievers, dreamers and stars, and we deserve to be allowed the same chance in the limelight, the same chance to win a shiny award.
Join our new commenting forum
Join thought-provoking conversations, follow other Independent readers and see their replies