Why psychiatrists are speaking out about Donald Trump's mental health
"We cannot remain silent as we witness the rise of an American form of fascism"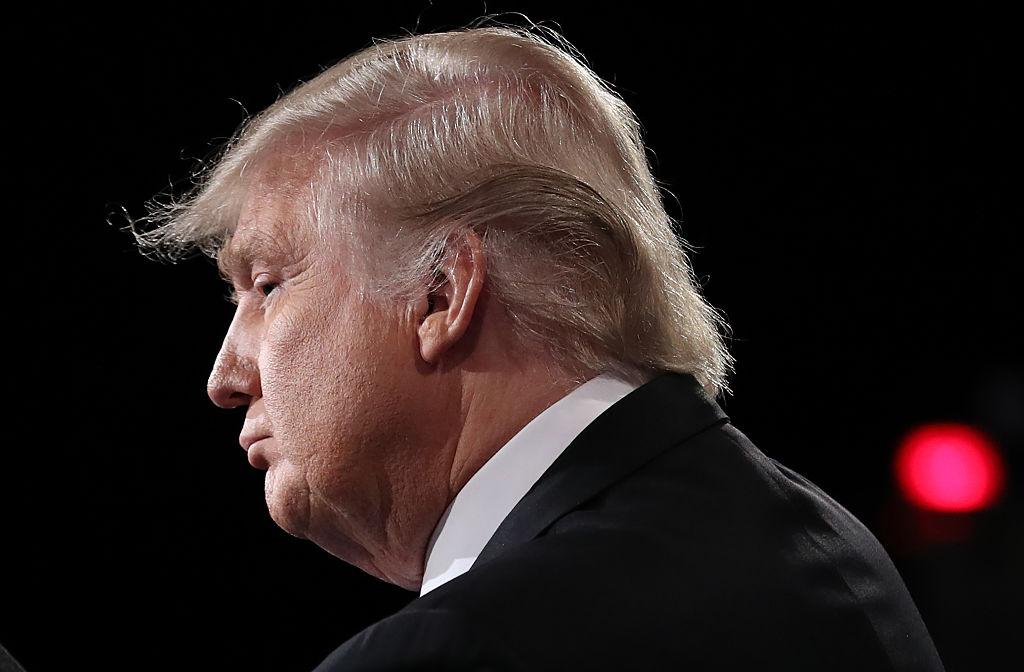 For decades, professional psychologists and psychiatrists have kept schtum with regard to their expert views on political candidates they haven't personally assessed.
Under ethical rules set out by the American Psychiatric Association (APA), shrinks are banned from publicising their professional diagnostic opinions.
And yet over the course of last year's US presidential election campaign and increasingly since the inauguration, psychiatrists have put the rule to one side and been speaking out about their concerns over the new President's mental health.
But why?
It seems the case of Donald J Trump is so extreme that they simply feel it's their duty to warn the public - the experts will no longer be silenced.
Many feel obligated to speak out about their concerns, believing they can reach relatively strong conclusions from Trump's public appearances. And true enough, thanks to his outspoken nature, we have a lot of information about the Donald.
"As psychotherapists practicing in the United States, we are alarmed by the rise of the ideology of Trumpism, which we see as a threat to the well-being of the people we care for and to American democracy itself," the Citizen Therapists Against Trumpism wrote in their manifesto.
"We cannot remain silent as we witness the rise of an American form of fascism. We can leverage this time of crisis to deepen our commitment to American democracy."
These psychologists are forgetting the APA's rule because they believe so strongly that Trump's presidency will undermine the emotional health of those seen as the "other" in America - "both historically denigrated groups and those whose turn will come."
They are speaking out "for the well-being of people we treat and care for in our work," and for a lot of psychologists and psychiatrists, Trump is also too colourful a character to resist diagnosing.
The controversial orders Donald Trump has already issued
Show all 9
But this is a change from the past half century: whilst scientists, professors and politicians freely share their insights and views with journalists, psychiatrists and psychologists are not supposed to publicly reveal their diagnoses of public figures they haven't examined.
Section 7.3 of the APA's Principles of Medical Ethics states:
"On occasion psychiatrists are asked for an opinion about an individual who is in the light of public attention or who has disclosed information about himself/herself through public media. In such circumstances, a psychiatrist may share with the public his or her expertise about psychiatric issues in general.
"However, it is unethical for a psychiatrist to offer a professional opinion unless he or she has conducted an examination and has been granted proper authorization for such a statement."
Those who have broken the rule in the past have not only been reprimanded but kicked out of the APA.
Why did the rule come into force in the first place though?
It all goes back to 1964, when Barry Goldwater ran for President. He was - like Trump - widely considered to be of unstable mental health.
As part of a special issue called 'The Unconscious of a Conservative: A Special Issue on the Mind of Barry Goldwater', Fact magazine asked over 12,000 psychiatrists one simple question: "Do you believe Barry Goldwater is psychologically fit to serve as president of the United States?"
9,939 of them didn't respond, 571 said they didn't know enough to form an informed answer, 657 answered saying they believed Goldwater was perfectly fit to be President, but 1,189 said "no".
They published an article titled '1,189 Psychiatrists say Goldwater is Psychologically Unfit to be President!' and included comments from those surveyed - Goldwater was called "paranoid" and "a dangerous lunatic," for example.
After the article was published, Goldwater sued Fact, the magazine lost and then went defunct, and the APA created the so-called Goldwater Rule.
Diagnosing a narcissist with Donald Trump
But psychiatrists are now calling for an end to the rule.
The University of Minnesota's Dr. Jerome Kroll, for example, co-wrote an academic journal commentary calling for the Goldwater Rule to be abolished.
"I am a citizen," he said. "If I have something to say, what I say might be stupid. What I say may embarrass psychiatry, but it's certainly not medically unethical.
"I think he (Trump) comes as close to the narcissistic description as one would find," Kroll said. "I think that would disqualify him. I am breaking the Goldwater rule as we speak."
The Goldwater Rule was adopted by the APA in 1973 and was opposed by just one board member: Dr. Alan Stone, a professor of psychiatry and the law at Harvard.
His reasoning was that he believed in free speech: "If psychiatrists want to make fools of themselves, they have that right," Stone said.
But he later met Goldwater and drew a different conclusion on the man: "He was an extremely well-balanced person," Stone said. "We (psychiatrists) were thinking politics. We were against Goldwater."
Perhaps understandably, being somewhat further removed, British psychiatrists appear less keen to comment on Trump's mental health - The Independent asked various for their opinions, all of whom refused to discuss the subject.
Professor Sir Simon Wessely, president of the Royal College of Psychiatrists, did explain his view though: "Speculating on the mental health of well-known public figures such as Donald Trump is usually facile and stating the obvious, unless it's based on real, serious, and inside information," he told The Independent.
But it seems many American psychiatrists feel Trump poses too serious a threat to keep quiet.
Join our commenting forum
Join thought-provoking conversations, follow other Independent readers and see their replies