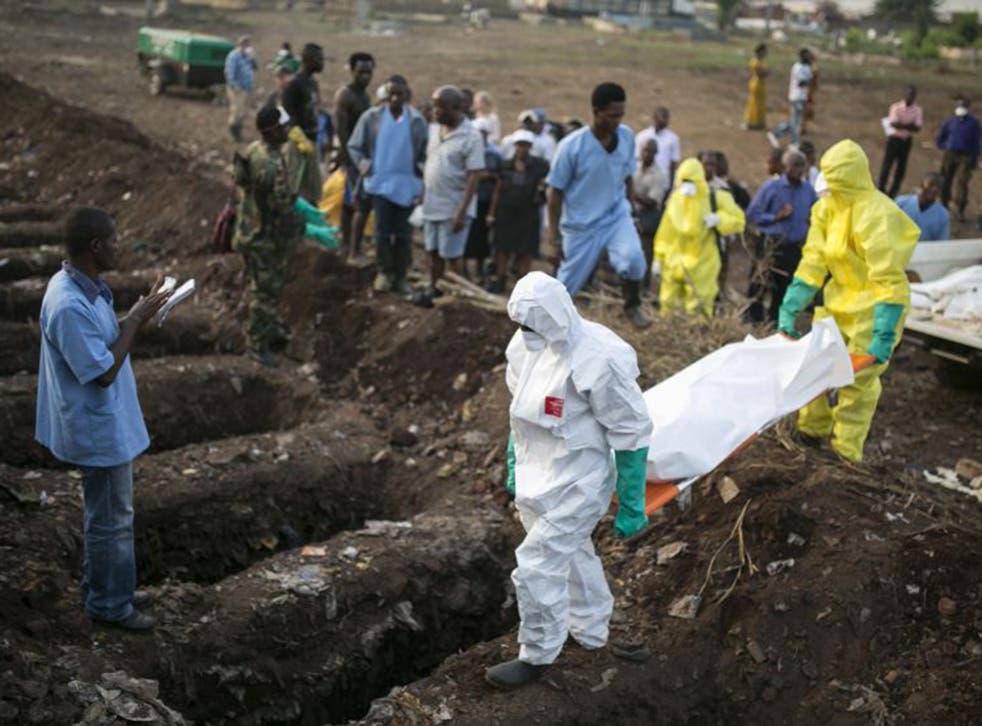 'Ebola outbreak to continue until end of 2015,' says one of scientists who discovered virus
Number of Ebola cases in Sierra Leone is expected to peak over the coming weeks
The outbreak of the deadly Ebola virus that has killed more than 7,300 people in west Africa so far is likely to last until the end of next year, a leading professor has said.
Peter Piot, a Belgian scientist who was one of a group in Zaire who discovered Ebola in 1976, said to the BBC that the vaccines would take time to develop however he was encouraged by the progress made in Sierra Leone, Liberia and Guinea.
The spread of the virus, which has peaked in Liberia, is likely to cause a rapid increase in infections in Sierra Leone during the next few weeks while the vaccines take around three months to prove their effectiveness, the director of the London School of Hygiene and Tropical Medicine added.
"The Ebola epidemic is still very much there. People are still dying, new cases are being detected," he told the BBC World Service's Newsday programme.
"We need to be ready for a long effort, a sustained effort [for] probably the rest of 2015."
See the Ebola outbreak mapped

Show all 7
The numbers of infections in Guinea have fluctuated with around 1,525 deaths, with no new cases reported in Mali since 24 November, the latest World Health Organisation statistics show.
He also attributed the British government's involvement in deploying health care workers and supplying vital equipment needed to deal with the rapid numbers of that are being admitted into treatment centres run by charities and humanitarian aid funds.
"Treatment centres have now been established across the country with British help. You don't see any longer the scenes where people are dying in the streets," he said.
Around 14 British medical workers walked out of a treatment centre run by an Italian NGO called Emergency in the Sierra Leone capital of Freetown on Monday after they believed the amiodarone drug, which was previously untested on animals or humans with the virus, was being used to treat Ebola patients, according to the Guardian.
The charity stopped using the drug after a request by the British government's Department of International Development. The Guardian also reported that Emergency is planning a formal medical trial for the drug.
Amiodarone, which has serious side-effects, is also confirmed by the British Medical Journal to have been used by Emergency in a new 100-bed hospital that opened to Ebola sufferers with the help of a £250million foreign aid fund from the UK.
Despite the vaccines taking a while to develop, Prof Piot said it is beneficial for health care workers to have them available in case of future outbreaks.
Join our new commenting forum
Join thought-provoking conversations, follow other Independent readers and see their replies