A sharing community: It takes a village
Communities are banding together for joint investments in everything from renewable energy to broadband services. Rosie Neve looks at the rise of collaborative consumption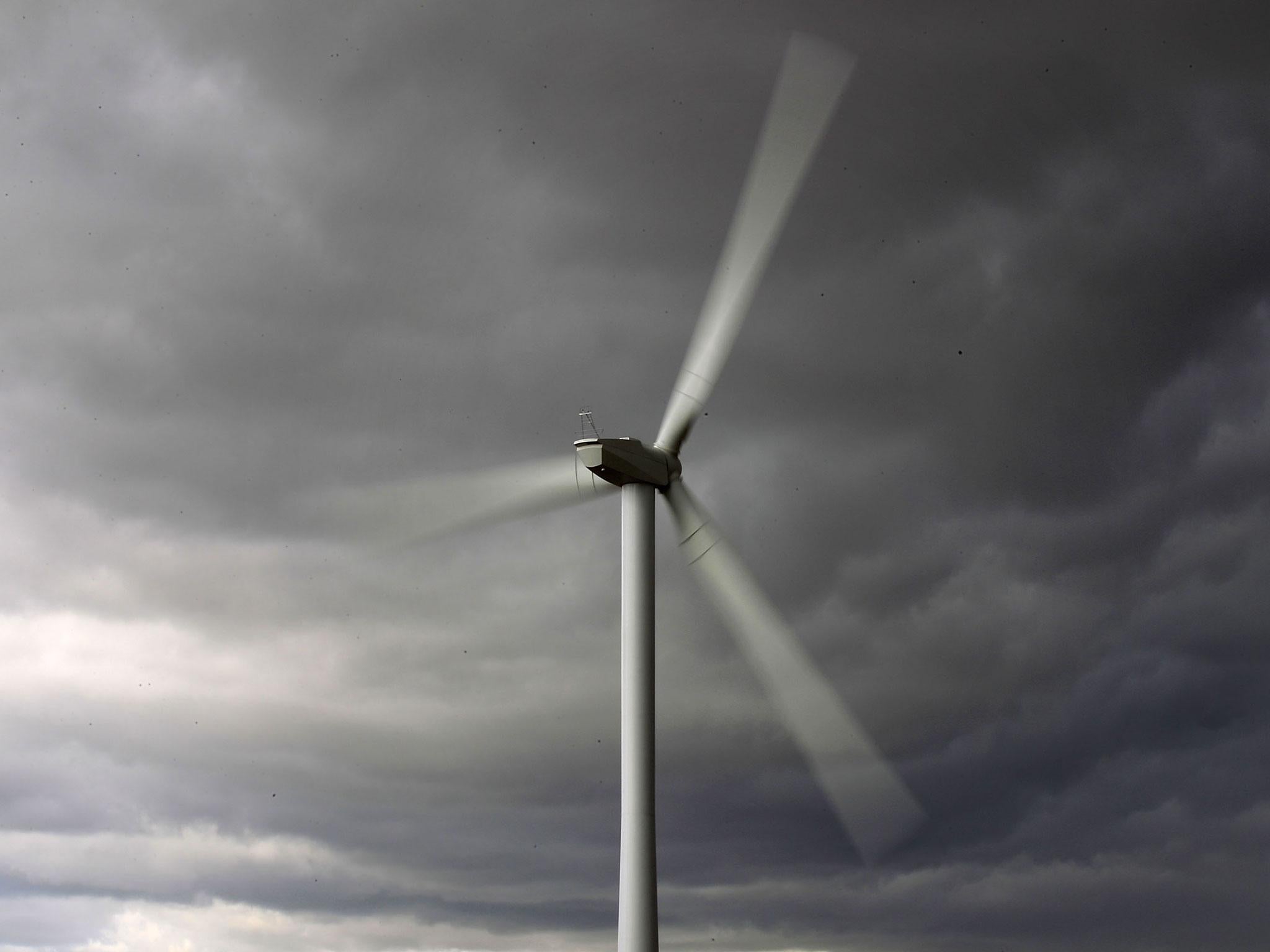 The small village of St Briavels, home to a moated Norman castle, is a stone's throw from the remains of the 8th-century Offa's Dyke. It also boasts its own community-funded wind turbine. For while the Gloucestershire village lays claim to impressive historical monuments, it's also bang up to date when it comes to the modern mores of renewable energy and crowd-funding – as well as what is known as "the sharing economy".
The turbine stands in Great Dulkins Farm, home to farmer Anthony Cook, and has, with investment from Resilient Energy, provided the community with reduced energy bills and a community dividend of £15,000 a year. St Briavels is a home-grown example of the increasing interest in a sharing economy gaining ground in communities and with corporations.
The idea behind the sharing economy is that people pool resources, so that individuals get what they need, when they need it, and sell what they don't use. One high-profile example of the sharing economy in action is the accommodation site Air BNB, which lets homeowners rent out their properties when they're not at home. Another is Zipcar, the car-hire firm with a difference, which sees its rental cars passed from person to person (or "peer to peer" in the sharing parlance) as and when each customer needs a set of wheels.
A recent report by Zipcar UK highlights how Britons who are willing to embrace the sharing economy could collectively pocket £12.4bn in savings as well as becoming more actively involved in their communities.
This idea of "collaborative consumption" as a way of reinvigorating the economy is, in part at least, shared by the Government. In his Autumn Statement, the Chancellor, George Osborne, announced a 30 per cent tax relief for individuals who invest in social enterprises, to encourage more sharing. All very Big Society – except that the Prime Minister's former adviser Danny Kruger has this week accused the Government of allowing companies, rather than communities, to run public services. Big Business Society, anyone?
Still, St Briavels is reaping the benefits of its energetic approach to sharing. The village's 500kW unit, which can power up to 1,000 homes, profits everyone involved, with £8,000 raised from sales of surplus energy.
Andrew Clarke, the director of Resilient Energy, is amazed by the effects the project has had on the village. "There has been a huge change in the community – people are communicating more and there is a greater sense of social cohesion." Even before the 30 per cent tax break was mooted, other villages had been showing interest in launching similar schemes. Resilient Energy is about to start work on a wind turbine in a Devon village.
But it's not only turbines that are feeling the winds of change. Villages in Cambridgeshire were struggling with the fluctuating costs of oil, an energy source often overlooked by the Government in favour of more attention-grabbing fuels, so they formed a collective to bulk buy for several villages. Julie Weekes, of Cambridgeshire Acre, the rural community council for Cambridgeshire and Peterborough, is the driving force behind the oil-sharing collective. She oversees volunteers in each village who collect orders and, according to Weekes, "check on vulnerable residents and help them check their tanks and make their order". With oil prices unpredictable and the minimum order per household costing £300, bulk-buying allows the community to take more control over their supply
The internet has been the catalyst for countless consumer collaborations, whether it's people pledging money on crowd-funding sites such as Kickstarter or offering their skills on Twitter in return for others – you scratch my back, I'll bake you a birthday cake. But for the people of Alston Moor in Cumbria, it was the lack of internet that inspired the community to come together. Because the village didn't have fibre-optic broadband and had no prospect of getting it from any big-name suppliers, local companies were threatening to move their operations to better-connected sites, which could have led to hundreds of local people losing their jobs.
Cybermoor, the first co-operative broadband service in the UK, gave the community the opportunity to invest in the fibre optic that it had built. Residents were encouraged to chip in £100 each, and those who invested £1,000 received free broadband for a year. The project manager, Daniel Heery, says the development "relies heavily on the community to identify issues and help come up with solutions to improve the standard of life".
While it's easy to imagine that the sharing economy is just another snappy catchphrase, it seems genuinely to be catching on. Which is more that you can say for the Big Society…
Join our commenting forum
Join thought-provoking conversations, follow other Independent readers and see their replies