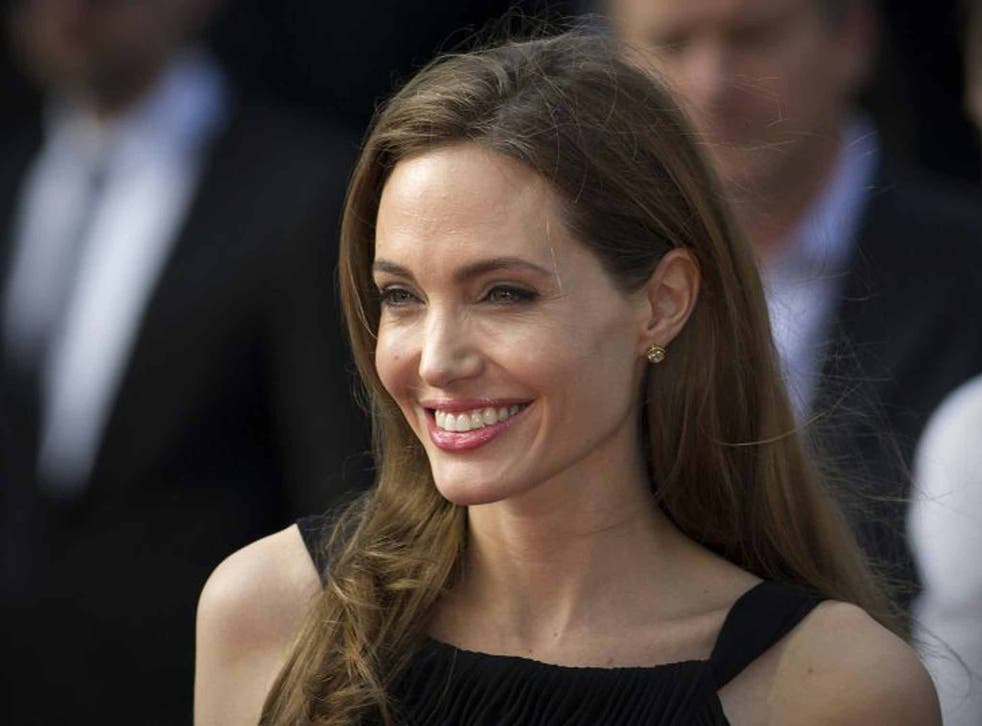 I never felt like I'm less of a woman because I don't have breasts or ovaries
Angelina Jolie has decided to have her ovaries removed to prevent cancer. Niki Orchard also had the same procedure, followed by a double mastectomy. When she first asked for the deconstruction her surgeon said: 'You do realise that if I do this you'll have a chest like a little boy?'
There was a period of time where instead of getting her nightly rest in bed alongside her husband, Jesse, Niki Orchard would take her duvet and head into her garden, where she would go to sleep on her children's trampoline. Despite being only in her mid-30s, she was going through the menopause, and suffering from intense hot flushes.
Niki had discovered that she had the BRCA1 gene in spring 2009, after losing her own mother to cancer in the February. The test result meant that she had a significantly higher risk of developing ovarian and breast cancers than most women, the same position that Angelina Jolie found herself in before she decided to have a mastectomy, as she revealed in her now-famous New York Times article in 2013.
This week, Jolie published a follow-up piece, revealing that due to developments in her diagnosis, she has also had her ovaries and Fallopian tubes removed, meaning that once again BRCA1 is in the headlines and with it, the difficult decisions that women face.
Six months after her test results, Niki, 41, from Essex, made the decision to have her womb, ovaries and Fallopian tubes removed, followed by a double mastectomy. "I'd already made my decision but they like you to wait a few months so that you're not making very emotional decisions, given that I had just lost my mum."
Niki says that although she worries about the effects of the BRCA1 gene for her children – she has two boys, Connor, 18, and Ethan, 13, and although they don't have the concerns over ovarian or breast cancer, the gene has been linked to prostate cancer – she feels lucky that she had children before she got her results – a point that Angelina Jolie also acknowledged.
"My family was complete so I didn't have to factor that into my decision," Niki says. "I was 35 but had I been 25? I wouldn't have done it so soon, but I would still have done it."
Barring rest and a few changes to the way she did the washing ("I had to kick it down the stairs and then sit on the floor to put it in the machine"), Niki's recovery was smooth, but with her mastectomy, things were more complicated – reconstruction surgery left her in pain and with uneven breasts, so she eventually had the implants removed. Now she has prosthetics but "hardly ever" wears them, preferring instead to see the positives in her new body shape.
"When I asked for the deconstruction my surgeon said: 'You do realise that if I do this you'll have a chest like a little boy?'" she says. "In hindsight, what I should have said is, 'No, I'll have a chest like a woman who's had a mastectomy.'
"I've never, ever linked my femininity to how I look; I've never felt that because I don't have breasts I'm less of a woman. I'm a mother, I am providing a home for my family, I am a successful woman."
Six months after her hysterectomy, Niki went for a check-up at her GP and was asked whether she had any regrets.
"I said, 'What on earth do you mean? Why would I regret it?' He said a percentage of women who have a hysterectomy regret it afterwards. While I can appreciate why that might happen, I just cannot understand it myself. I knew I was eradicating the risk of this cancer that had killed my mum. I'll see my children grow up. How could I regret that?"
Now Niki has the odd hot flush, but is mostly symptom-free in terms of her menopause, and has a lower risk of ovarian and breast cancers than the average person. Like Angelina, she's also got an extremely supportive husband and a positive outlook, which both help.
"I certainly sweat the little things less," she says. "I'm also back at university doing my nursing degree; it was something I always thought I would get round to and this has galvanised me to do it. The surgery does put the world in perspective as I wanted what I've been through to be relevant. And that relevance is that I'm doing something with my life that I should have done 10 years ago."
Join our new commenting forum
Join thought-provoking conversations, follow other Independent readers and see their replies