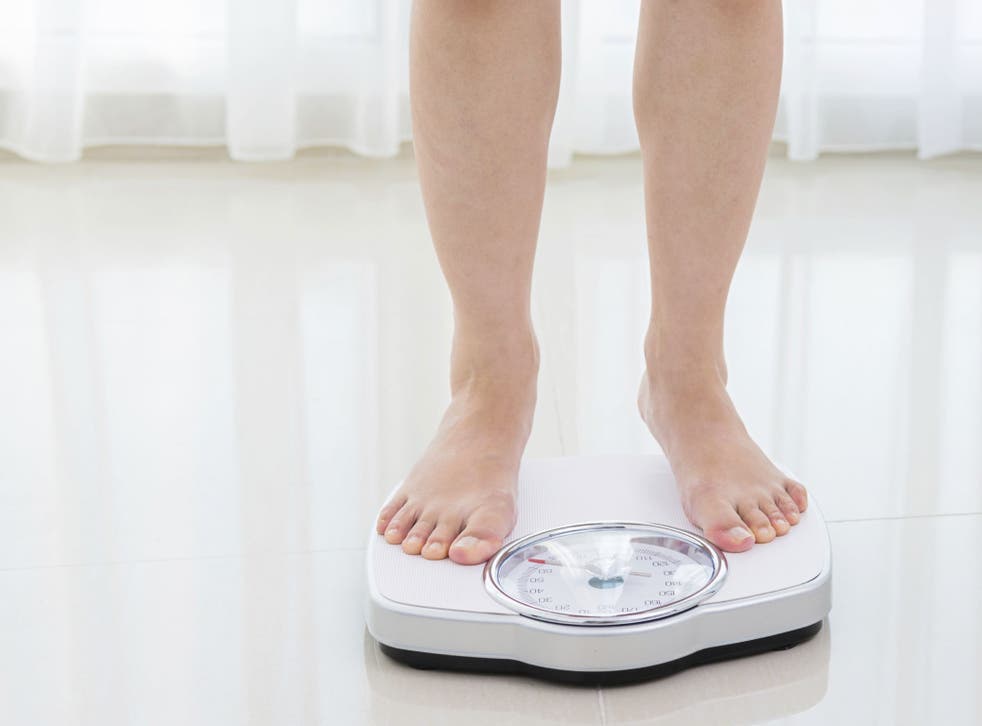 The cookbook helping people with eating disorders recover
'Eating & Living: Recipes for Recovery' is a cookbook that aims to help those who have suffered with eating disorders change their attitude towards food
Food is complicated. It doesn't only sustain our bodies, but is central to our social lives. We use it to celebrate, seek comfort, and signify out identities. Because of this, a person recovering from an eating disorder must not only transform their attitude towards food but also themselves.
It is this stark reality that prompted Francesca Baker, a marketer and writer who has struggled with an eating disorder, to create a cookbook designed for and by people with conditions such as anorexia, bulimia and binge-eating disorder. Such illnesses are often rooted in a person's emotions, and mistakenly used as a way to regain control of their life.
The idea for Eating & Living: Recipes for Recovery came to the 29-year-old at a hospital where she and fellow patients were receiving treatment for eating disorders. "Talking about the kinds of things we used to love to eat, felt were missing out on, or wanted to cook in one of the more practical focused sessions on the ward caused me to remark one day that we should create a recipe book with all the recipes we knew. The seed was planted," recalls Baker.
The proceeds for the cookbook go to B-Eat, the UK's leading eating disorder charity, whose latest figures show that 750,000 men and women in the UK have some form of the mental illness.
Treatments for restrictive eating disorders in particular focus around psychological therapy as well as supervised weight gain, where foods are gradually introduced into a person's diet.
The book's contributors are people who have experienced an eating disorder or have been carers. Baker collected the recipes by asking friends as well as strangers on social media to send a recipe that someone with a balanced diet would eat, as well as a description of why it mattered to them.
The recipes in the cookbook are intertwined with these accounts to emphasise the social and emotional attachments we all have with food.
"Some of the stories are inspiring and motivating, others are uplifting, some made me cry, and some are just lovely to read," says Baker.
Based on NHS guidance, the cookbook is intended to complement, rather than replace, any treatment a person is receiving. It is therefore suitable for any cook. Baker hopes this will encourage people without eating disorders to buy it and support B-Eat's work.
To help promote a healthy attitude towards eating, each recipe is marked with the food group the ingredients fall into, as well as a recommended portion size. The book also offers advice on decision making and shopping: everyday activities that can be overwhelming for those with eating disorders.
Calories, however, are not included in order to steer readers away from the stricture that controls sufferers' lives.
Francesca Baker compiled recipes using social media and suggestions from her friends
"Individuals with eating disorders have often been 'slave' to their disorders, with 'rules' about what to eat and when," explains Victoria Gould, Lecturer in Dietetics, Cardiff Metropolitan University at spokesperson for the British Dietetic Association.
"The seemingly simplest food combinations can feel overwhelming to a sufferer, and so to have access to a book such as this which uses normal varied foods, and simple recipes such as cheese on toast can help encourage a sufferer to eat in a healthier balanced way."
B-Eat head of communications Rebecca Field adds that sharing experiences is an important part of recovery, and can make a patient feel less alone.
"Much of Beat's support services centres around peer-support and sharing of experiences," she says.
The book has been praised for avoiding 'clean eating' stereotypes
Baker also hopes that the book will combat myths about eating disorders.
"People with anorexia do eat, just because you've been on a diet doesn't mean you understand, weight isn't an indicator of whether someone has an eating disorder, and no you can't just snap out of it. It's not a choice and it takes over your entire life," she stresses.
Jess Reeve, a 29-year-old Speech and Language Therapist living in Somerset, was first diagnosed with anorexia aged 17, and has struggled with relapses for 13 years. She met Baker a hospital inpatient.
She believes that Baker's book is particularly powerful because it includes a variety of foods, and doesn't focus on "clean eating" which is restrictive and can "trick our minds into thinking we are recovering".
"[Francesca's book] does provide just a bit more than 'food is medicine' and recaptures some of what I know can be truly enjoyable about food; namely, sharing it with people and exploring different taste experiences."
Lucy Harding, a 20-year-old Fine Arts student at Central Saint Martins in London, was diagnosed with her eating disorder six years ago, and was a fellow inpatient of Baker and Reeve.
Her favourite recipe is the sweet potato with peanut butter, as it is a small meal that packs a nutritional punch. This helped her shrunken stomach cope with higher quantities of food when she started her recovery.
"It became a staple part of my diet, and still is my back-up 'safe' meal if i cannot manage to challenge myself in the day," she says.
Mental Health Awareness: Facts and figures

Show all 10
Miriam Roelink, a 29-year-old from the Netherlands, developed anorexia in her final year of high school. She submitted her sweet quark bread recipe to Baker's book.
"When I was in the trenches of my eating disorder, I didn't allow myself to eat things like that. Being fully recovered for over five years now, I love cooking and baking, so this is my own variation of the quark bread I used to eat in Switzerland when I was a little girl."
The book is especially useful for people who find themselves experiencing doubts about what to eat, she says.
"[Eating disorders] are not about the food - even though they are about the food," explains Roelink, who works for Recovery Warriors, a resource website for people with eating disorders.
"The longer you live with an eating disorder, the more you're eating disorder behaviours are shaping your identity. At some point, your identity becomes so intertwined with your eating disorder that you believe it defines who you are."
"[Eating disorders] are about deeply ingrained beliefs of not being good enough, smart enough, pretty enough or worthy enough.
"But recovery is possible. We - among many others - are living proof of that."
Recipes
Miriam's quark bread recipe
Makes one loaf
Preparation time: 10 mins
Cooking time: 45 mins
Food groups: carbohydrates
Ingredients:
350g all purpose flour
1 pint plain quark
2 eggs
1 tablespoon oil
20g of baking powder
20g vanilla sugar
2 tablespoon white sugar
5 tablespoon of shredded coconut
150g raisins, plumped in boiled water for 15 minutes.
1 teaspoon coconut essence
Method
Preheat oven to 180°C. Rub one round cake tin with butter. Set aside.
Put your raisins in a small bowl and cover with boiling water. Let them steep for 5 - 10 minutes and then drain them thoroughly. This will make them juicier, and softer.
Mix the flour, quark, sugar, oil and raisins until light and fluffy with an electric mixer, about 5 minutes. Add eggs, one at a time, beating well after each addition. Add baking powder, coconut and coconut essence. Beat until incorporated.
Bake for 30 minutes. Sprinkle some milk and sugar and bake the bread for another 15 mins until golden.
Join our new commenting forum
Join thought-provoking conversations, follow other Independent readers and see their replies