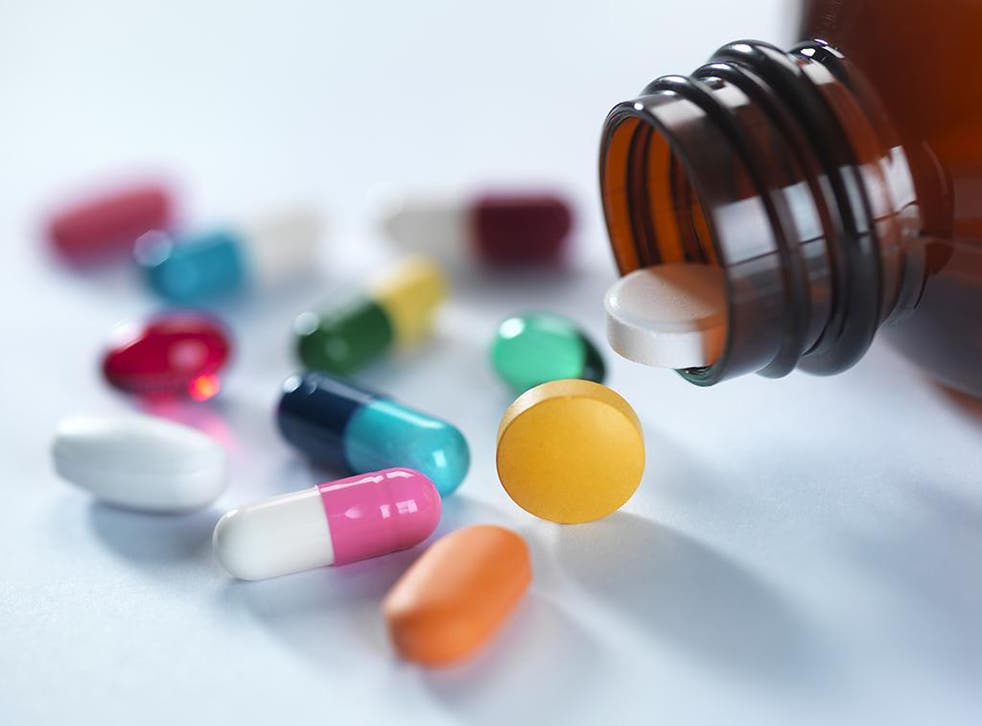 Diet pills, penis enlargers and anxiety medication: the dangers of buying drugs online
It's difficult not to be seduced by the outlandish promises of online medication, but pharmacists and doctors don't just withhold the good drugs, there is a serious reason why some aren't legal
The tragic death of 21-year-old Eloise Parry from diet pills she purchased online has focused public attention on the dangers of buying counterfeit medicines on the internet. Sadly, we have been here before. In the past two years at least four other deaths in the UK have been attributed to the use of diet pills containing DNP (2,4-dinitrophenol) despite it being deemed 'extremely dangerous and not fit for human consumption' by the American Food and Drug Agency as far back as 1938.
It seems incomprehensible that something so clearly dangerous is readily available, but the advent of the internet has made buying medication for any imaginable condition, from breast cancer to hair loss, as easy as purchasing a new dress. Unfortunately the consequences of inappropriate, counterfeit medication are likely to be more serious than an ill-fitting garment.
In today's digital age we are able to self-diagnose a condition in minutes, without the hassle or embarrassment of waiting for an appointment and consulting a doctor. It is easy to see why the next step is to purchase the medication online, particularly when around 25% of all spam received (15 billion messages) advertises counterfeit or unsafe medicines.
However, when black market medicines are purchased online they are sold without a confirmed diagnosis, little or no dosage advice and no information on potential side effects. There is also no way to tell what you are actually getting. The Medicines and Healthcare products Regulatory Agency (MHRA) shutdown an unlicensed Cambridgeshire plant in February which was producing a blood product, GcMAF, which it claimed could treat a range of conditions including cancer, HIV and autism. The blood plasma used to make the drug was labelled "Not to be administered to humans or used in any drug products".
A study conducted by Pfizer in conjunction with the MHRA tested medicines purchased from spam and found the majority of products to be "either sub-standard, containing too much or too little unapproved or undeclared ingredients". One such product marketed as a 'herbal penis enlarger pill' contained a miniscule dose of a poorly manufactured prescription only medicine. A second tablet, sold as a treatment for anxiety, was found to be counterfeit and contained undeclared ingredients. Another product described as a weight loss tablet actually contained a drug still in clinical trials, not licensed within the UK. They also found that the products were often inappropriately packaged "wrapped in sheets from a calendar, newspaper or just tinfoil".
The manufacturers of these products often make all sorts of outlandish promises that it can be difficult not to be seduced by. There are moments when all of us would like a quick fix for something - but unfortunately this is unrealistic. If something promises to immediately cure your condition with no side-effects it is likely to be too good to be true. No medicine is without risk, but if it has been prescribed by a doctor or recommended by your pharmacist it will have been chosen because the benefits of treatment outweigh the potential for harm.
The MHRA or its European counterpart, the European Medicines Agency (EMA), must grant a license before a medication can be widely and legally used within the UK. Prior to a licence being granted they will evaluate data from animal studies and three stages of clinical trials in humans. This allows them to determine not only the clinical effectiveness but crucially the safety of the medication. The MHRA continues to collate information for at least two years after a medicine obtains a licence until it is deemed that its safety has been established.
This data is a vital missing step for illegal medicines purchased online. Many will remember the thalidomide disaster of the 1960's. This supposedly safe sleeping tablet was marketed to all, as a wonder tablet that effectively induced sleep without producing a hangover the following morning. Tragically it was discovered to cause phocomelia, a congenital malformation of the limbs. Since then all new medicines are subjected to pre-marketing assessment of safety, quality and efficacy. It is alarming that we can all easily access tablets purporting to be medicines that have not been tested in this way.
For drug companies bringing a medicine to market is a long and arduous process. It can often take at least 10 to 15 years and cost upwards of £1 billion. It would be naïve to think that they invest this money without an eye on their returns. They will do their utmost to make their product the most appealing. Unfortunately, at present, there is no law that forces drug companies to publish all data collected. When a doctor prescribes a medicine it is after an evaluation of the evidence currently available.
Many countries spent billions of pounds stockpiling Tamiflu because of its supposed effect on reducing the serious complications of influenza such as pneumonia etc., but the review from the Cochrane collaboration, a global not-for-profit organisation of academics, shows that there is no good evidence to support this claim. Tamiflu does shorten the duration of influenza symptoms by half a day, but this isn't really an important benefit. Getting flu isn't such a problem really, it's the complications that we worry about. The press release from Cochrane and the BMJ stated but 'there is no good evidence to support claims that it reduces admissions to hospital or complications of influenza'.
Thankfully times do seem to be changing. The World Health Organisation issued a statement earlier this month saying that governments and organisations should work to ensure that results from clinical trials be publicly reported within 12 months of the trial's end and that results from previously unpublished trials should be made available. This hopefully marks the beginning of more transparency within medical trials which can only be of benefit to patient care.
Licensed medicines are not perfect. However, there is little more upsetting than having to explain to a frail, elderly lady that the tablets she has spent her hard earned pension on will not help cure her cancer and are likely to do more harm than good. Unless the website displays the General Pharmaceutical Councils green cross logo, it is not a registered pharmacy and the medicines you are purchasing are likely to be illegal. These illegal websites are run by charlatans whose only intention is to make a quick profit. Please think twice before lining their pockets further.
Priya Boparai is a Diabetes and Endocrine and Medicines Information Pharmacist at the Sheffield Teaching Hospital NHS Foundation Trust
Join our new commenting forum
Join thought-provoking conversations, follow other Independent readers and see their replies