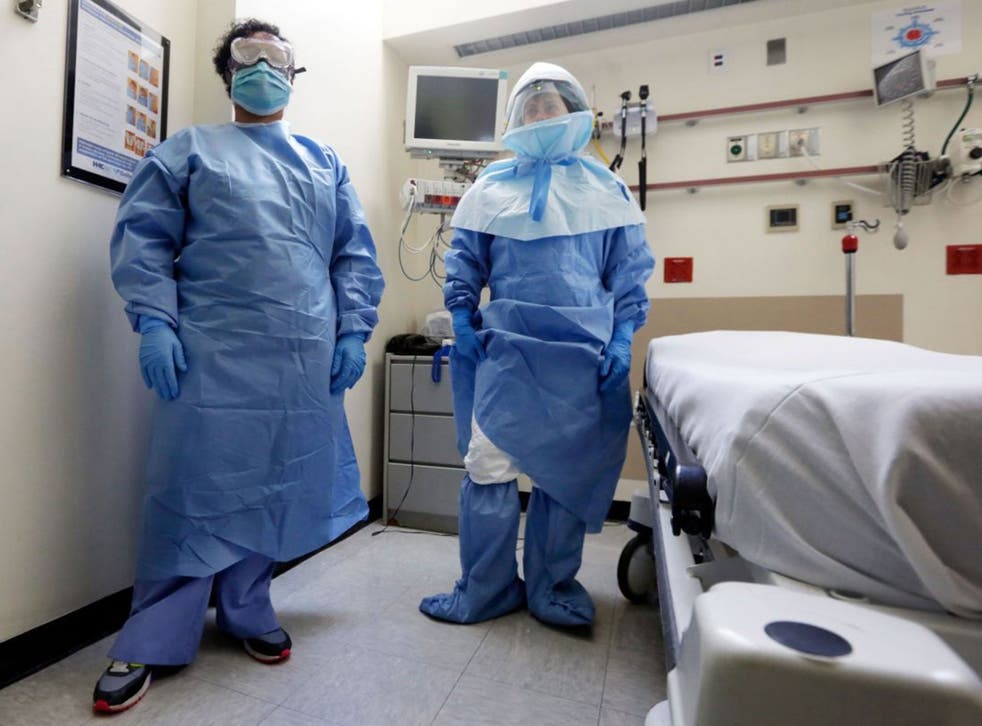 Ebola outbreak explained: The myths debunked
Ebola isn't under control and will almost certainly not become airborne
Ebola could become airborne
The chances of this happening are extremely small. Although viruses evolve and change, there is no precedent for one changing its mode of transmission so dramatically.
You can catch Ebola by shaking hands
The Ebola virus has never been identified in sweat, so it's unlikely that you could. It can only be transmitted through "close and direct physical contact with infected bodily fluids", the World Health Organisation says. Blood, faeces and vomit are the most infectious, so unless the infected person had these on their hands it's unlikely you could catch Ebola that way. That said, avoiding physical contact with Ebola patients is advisable – hence the use protection suits. Breast milk, urine, semen, saliva and tears can also be infectious.
The West has drugs which can cure it and aren't sending them to West Africa
Development of experimental Ebola drugs has been dramatically accelerated in the past two to three months, as it became clear the outbreak was not being brought under control. Experimental vaccines could be tested in Ebola patients in West Africa by early 2015. Western Ebola victims have certainly been more likely to receive these drugs so far – largely because it has been logistically easier to get them into Western countries. Trials of Ebola vaccines have begun in the UK, USA and African countries not affected by Ebola.
Experimental drug ZMapp cures Ebola
A small number of Ebola patients who were given ZMapp – including British nurse William Pooley – did survive, but there is no proof it was the drug that saved their lives. A Spanish priest and a Liberian doctor who received it did not survive. A study in monkeys found that it cured all the animals of Ebola when administered within five days of infection. However, supplies of the drug are exhausted and the small company which manufactures it has been unable to say how much more will be available, or when.
Ebola kills 90 per cent of the people it infects
This figure, widely reported at the beginning of the current outbreak, is based on the worst ever fatality rate for an historical Ebola outbreak, which occurred in Congo over three months in 2003, and killed 128 of the 143 people infected. The fatality rate in the current outbreak is constantly changing, but is currently around 70 per cent, according to the WHO.
The only way to contain Ebola is stop flights from West Africa
Stopping flights would be a blunt instrument which would hamper the aid effort and traffic of doctors and scientists to the region. Western countries are already well-equipped to deal with any cases on their soil, and stopping flights would be tantamount to pulling up the drawbridge and telling West Africa it is on its own.
Ebola is out of control
Globally speaking, it is not. Most countries where it is not already entrenched have measures in place to control it. In Nigeria, where 20 cases have occurred, the virus has been contained. 891 people who had contact with Ebola victims have been monitored for 21 days with no further spread, and there have been only eight deaths in the country so far. Most countries would, most likely, be able to achieve the same infection control. However, in Guinea, Liberia and Sierra Leone, fragile healthcare systems and a slow response by the international community mean that the virus is still spreading quicker than efforts to contain it. In that respect, Ebola is out of control in these countries.
Join our new commenting forum
Join thought-provoking conversations, follow other Independent readers and see their replies