Prescribed medicines: Killers from the chemist

Show all 1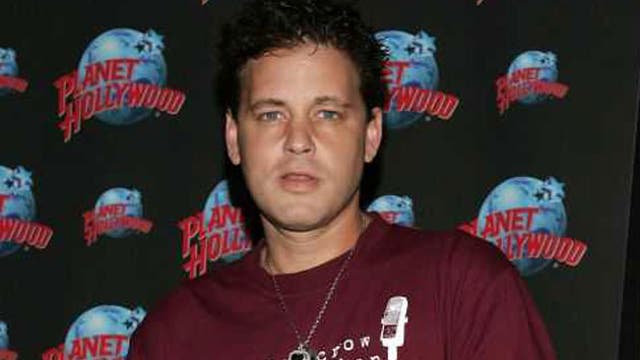 Prescribed medicines: Killers from the chemist
They are behind a string of celebrity deaths. But these legal drugs also blight thousands of more ordinary lives, says Phil Boucher
As the friends and relatives of the actor Corey Haim gather today at his funeral in Toronto, one can only imagine the anguish that comes with losing someone close at the relatively tender age of 38. The former child star was declared dead at 2.15am last Wednesday at the Providence Saint Joseph Medical Centre in Burbank, California, having collapsed at the nearby home of his mother Cheryl. A full explanation will not be available until the results of a toxicology report are disclosed in six to eight weeks, yet it is strongly believed the Lost Boys actor died as a result of his long-standing abuse of prescription drugs.
According to the assistant chief coroner of Los Angeles, four prescription bottles bearing Haim's name were found in his mother's apartment. The coroner would not name the drugs, yet they are believed to be hydrocodone (Vicodin), diazepam (Valium), haloperidol (an antipsychotic medication) and Soma (a muscle relaxant): prescription drugs that have also been officially linked to the high-profile fatalities of Heath Ledger, Brittany Murphy, Anna Nicole Smith and Michael Jackson.
Crucially, they are also central to a tale of addiction that stretches from Hollywood to the east coast. "The accessibility to those drugs is not worse in Hollywood than anywhere else," says drugs interventionist Jeff VanVonderen. "It is just more newsworthy when it goes wrong." The figures back this up. According to the US Drug Enforcement Administration, opioid painkillers such as Valium and Vicodin now cause more overdose deaths in America than cocaine and heroin combined. They are also responsible for 25 per cent of all drug-related emergency department visits.
At the same time, the US National Survey on Drug Use and Health (NSDUH), claims 52 million Americans aged over 12 – or 20.8 per cent of the population group – use prescription pain-relievers, tranquillisers, stimulants or sedatives in a non-medical fashion. "Here in the States it is reaching epidemic proportions," says Dr Michael Seppala, chief medical officer of the Hazelden Addiction Treatment Centres. "These medications are now the fourth-most abused substance behind tobacco, alcohol and marijuana. Yet they are so much more dangerous. The risk of death from overdosing is extreme."
In Mr Seppala's rural home state of Oregon, you are now three times more likely to die from prescription opioids as you are to be murdered. Some of the cases he has dealt with would be laughable were the issue not so serious. "It used to be the case that teenagers suffering pain from a sprained ankle or sore shoulder would be prescribed ibuprofen or paracetemol. But these days physicians are increasingly prescribing opioids," says Mr Seppala. "We had one case where a 12-year-old boy was caught dealing Vicodin at school. When his local physician asked where he was getting the drugs the boy replied, 'Here, in your practice'. The young guy was able to go in repeatedly and gain opioids to sell to his friends in the schoolyard, no questions asked."
In another case, a female addict drew a month's supply of Vicodin from five separate doctors. Thanks to the way the US health system is organised, there was no way for the doctors to check her usage. As she looked clean, respectable and in good health, she was never once suspected of being addicted. Things only came to light when she started to suffer financial problems because of her addiction and walked into a Hazelden clinic. "It's similar to the 1800s, where there was little state control on opium," claims Mr Seppala. ·
Sadly, the likes of Corey Haim and Heath Ledger were at the tip of this addiction iceberg. Unlike everyday users, they had the advantage of fame and money. Which in Hollywood translates into a virtually limitless ability to secure prescription drugs and neatly sidestep the seediness and risk associated with street drugs.
Yet this doesn't mean prescription-drug users are completely isolated from the criminal world either, as Haim's death has now been linked to what California's Attorney General Jerry Brown describes as a "an illegal and massive prescription-drug ring" handling more than 5,000 fraudulent prescriptions. "They get prescription-drug pads, get illegal drugs, then sell them on the street," adds Brown. "You have doctors doing wrong, people pretending to be doctors, and all the criminal intermediaries making the process work."
Prescription-drug abuse is also not an issue to which the UK is immune. Like most aspects of US culture, the misuse has crept across the Atlantic in a slightly amended form and British society is suffering from its own swept-under-the-carpet variety. "We really don't know what the scale of the problem is," explains Brian Iddon MP, former chair of the All-Party Parliamentary Drugs Misuse Group. "We desperately need some research. We have estimated there are round 1.5 million to 2 million people addicted to benzodiazepines. And at least 40,000 addicted to codeine products."
This is backed up by NHS figures, which show there are 200,000 known illicit-benzodiazepine users in the UK, who primarily use the drug in a cycle of polydrug misuse to control the comedown effects of cocaine, crack or heavy alcohol use. Yet your typical over-the-counter drug user in the UK is not a street drug user or red-carpet celebrity. They are far more likely to live in an ordinary home and have developed an addiction through accident as much as design.
Mr Ibbon adds: "The stereotype for codeine is middle-aged women who have pain and pop a pill or two every day – then find they have built up to 30 or 40 or even 70 a day, which is devastating. It is a gradual addiction that people don't realise. Coming off codeine is like coming off heroin."
Mr Ibbon places the blame partly at the feet of GPs, who, he claims, are ignoring Department of Health guidelines closely to monitor anyone prescribed benzodiazepines. The situation regarding codeine has slightly improved in recent years thanks to compulsory health warnings being placed on the front of all codeine-carrying products such as Nurofen Plus. Yet this is still someway short of the total advertising ban brought in by the US authorities.
Pam Armstrong, a consultant nurse at the Liverpool-based addiction clinic CITAP agrees: "Doctors are very good at putting people on those groups of drugs – but they haven't got a clue about how to get people off." Last November CITAP opened a clinic to deal exclusively with people suffering with prescription-drug abuse and now treats 500 people a week from as far afield as London and Birmingham. In the majority of cases it involves people who have been put on a course of pills by their GP for problems like stress, and find they can't kick the habit. "Once you are on the drugs, counselling doesn't help because it can't get through the drugs," says Ms Armstrong. "So you are effectively being saddled with another problem. Even people who get their drugs from the internet or the street have often been started on the drugs by medics and either liked them so much they wanted more, or the doctor has stopped them and they can't cope."
So what's the solution? Mr Ibbon's parliamentary group has recommended a combination of GP training, raised awareness and increased recognition and research.
The US authorities are also taking steps to make it harder to gain access to the drugs – although in the world of internet medicines that it a fiendishly tough nut to crack. The primary issue would seem to be one of perception, so that people who reach for a codeine-carrying flu remedy understand they are essentially taking a stripped-down component of heroin poppies, and those swallowing Valium, Vicodin, OxyContin and any of the various other addictive pills fully appreciate the risks.
"Vicodin and Valium are just synthetic opiates. They are just heroin in pill form," adds Jeff VanVonderen."There is a mentality that it must be OK because a doctor has prescribed it. So people often go longer without acknowledging the effects. Yet, ultimately, there's some kind of legitimisation in people's thinking about using that kind of heroin, rather than robbing your local convenience store and shooting up with street drugs. But if you are addicted to heroin or OxyContin you can lose your sanity either way. Once you have crossed that line you have got a sickness and you need help fast."
At the tip of the addiction iceberg
Brittany Murphy
The actress, 32, was found unresponsive in her Hollywood Hills home on 20 December 2009. The coroner's report states that Murphy had "elevated levels" of Vicodin and drugs from over-the-counter cold medicine in her system. Pneumonia was the primary cause of death, with multiple drug intoxication and a low-blood count as contributing factors.
Heath Ledger
Ledger's death aged 28 on 22 January 2008 was due to an accidental mixture of prescription drugs. New York City's chief medical examiner concluded: "Mr Heath Ledger died as the result of intoxication by the combined effects of oxycodone, hydrocodone, diazepam, temazepam, alprazolam and doxylamine. The manner of death is accident, resulting from the abuse of prescription medications."
Anna Nicole Smith
The 39-year-old was found dead on 8 February 2007 in the Seminole Hard Rock Hotel and Casino, Florida. An investigation concluded her death was due to the combined effects of nine different prescription drugs. A sleeping medication known as chloral hydrate "tipped the balance", while prescription drugs clonazepam, diazepam and lorazepam were listed as contributory factors.
Michael Jackson
Jackson, 50, was given 50mg of the powerful anaesthetic propofol every night intravenously. According to the coroner's report, the singer suffered from "acute propofol intoxication" on the night of 25 June 2009. Other drugs detected in his system included lorazepam, midazolam, diazepam, lidocaine (an anaesthetic), and ephedrine.
Join our new commenting forum
Join thought-provoking conversations, follow other Independent readers and see their replies