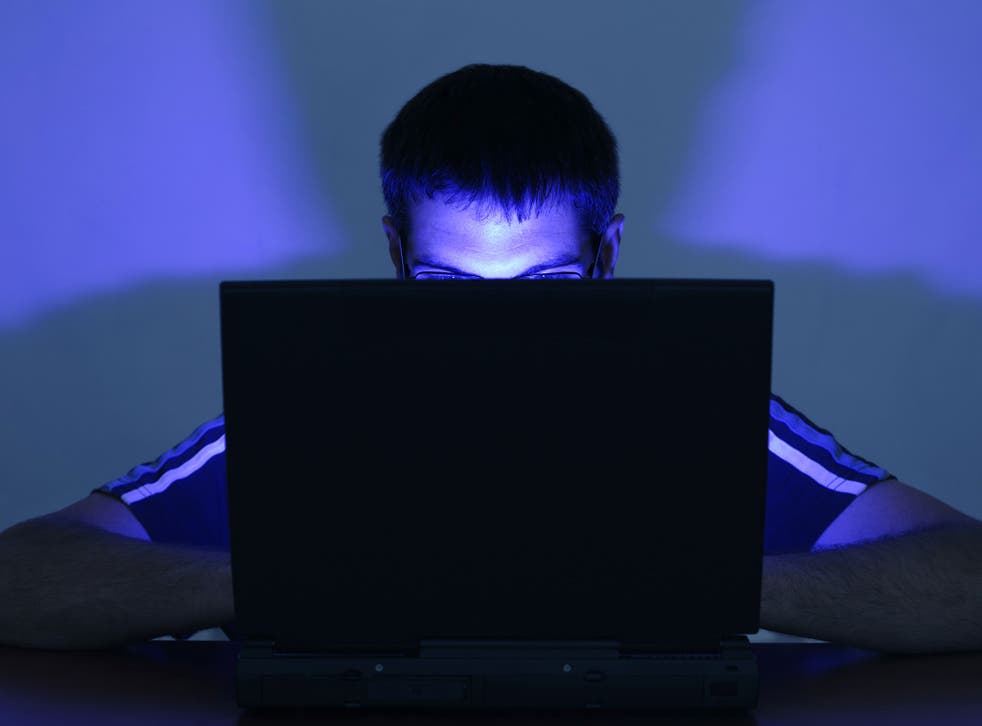 Revenge porn: enough still isn't being done to stop it
One in ten ex partners have threatened to expose risqué photos of their ex online - and 60 per cent followed through. Men can use revenge porn as a way to punish women - simply for behaving in ways that they do not approve of
Holly Jacobs suffered an unimaginable ordeal. Her ex-boyfriend uploaded intimate photographs of her onto 'revenge porn' websites. "Alongside the images was my name, email, date of birth, home address, and place of work. It wasn't long before the threatening emails started rolling in. Some even sent me lewd photographs of themselves to prove how much they were enjoying the material." Two police stations turned Holly away stating that what her ex-boyfriend was doing was not illegal. "The thought of suicide terrified me, but what scared me more was that it actually crossed my mind. I threw in the towel and changed my name."
Holly soon realised that she could not hide forever. "I decided that the ultimate solution to this problem would be to have a criminal law on the books so that police would pick up victims' cases." Two years ago Holly set up the campaign End Revenge Porn in America, which is part of the Cyber Civil Rights Initiative. She was instrumental in helping California pass a law against revenge porn. Several states in America have followed suit, as well as Brazil, the Australian state of Victoria, and Israel. There is now a move towards the criminalisation of revenge porn in England and Wales.
Heather Robertson established Ban Revenge Porn UK, a campaign calling for criminalisation, after her friend fell victim to revenge porn. "Rather than try and work with bad law we decided that we should call for new law that would better address this growing phenomenon". Existing UK laws only prohibit harassment, which requires a course of conduct, and malicious communications, usually involving written abuse rather than photographs.
Last month Maria Miller, former Culture Secretary, announced her campaign to ban the rising tide of revenge porn. In fact, the subject has been source of much discussion in government after it hit a little too close to home following the publication of intimate images of David Cameron's nanny who fell victim to revenge porn. "I want to make sure we have the right legal protection in place for these women," said Miller. Justice Secretary Chris Grayling pledged to examine how to outlaw the publication of non-consensual sexual images.
These are not isolated cases. A recent study showed that one in ten ex partners have threatened to expose risqué photos of their ex online, and 60 per cent followed through with the threat. Revenge porn is undoubtedly becoming a new genre of porn. Professor Mary Anne Franks, law professor at the University of Miami School of Law and Vice President of Cyber Civil Rights Initiative, believes "men use revenge porn as a way to punish women for behaving in ways that they do not approve of – for leaving them, for rejecting them, for being happy without them." With women constituting 90 per cent of revenge porn victims, Franks asserts that it's not surprising that the response to the conduct is often to blame the victim. "Just as with sexual assault, women are expected to "take responsibility" for their lawful personal choices instead of men taking responsibility for their vicious and inexcusable actions."
Even the term 'revenge porn' further disempowers victims according to Dexter Dias QC, human rights barrister and researcher into Violence Against Women at Harvard. Dias is concerned that "We use an inescapably offensive term actually coined by the creators of these abusive websites. Implicit in the term 'revenge' is a tacit justification of the violation. 'Porn' mainstreams the abuse. We must find another term. One that does not trivialise or diminish the harm victims suffer. Publicly humiliated women often experience serious and irreparable damage. That's the intention."
Bekah Wells was traumatised after she fell victim to revenge porn "Personally, I haven't been out in about four months, I don't emotionally attach to men, I've lost ten pounds". Wells reclaimed her life after starting her own website 'victim's stories' which gives women a public forum to share their own experiences. The stories shared by victims show that "victims experience the same symptoms as victims of other trauma caused by the actions of others.. They develop coping mechanisms like isolation, drinking excessively, or sleeping around because they feel like they've lost their value as a woman," says Wells.
Given the prevalence of cases, there are concerns that the online world has become a source of gender-based oppression. Last year a UN working group produced a report stating that "the internet has become a site of diverse forms of violence against women, in the form of pornography, sexist games and breaches of privacy." Neglecting to respond is a failure to "support women's equal participation in political and public life through ICTs".
Dissenting voices warn against unnecessarily curtailing freedom of speech. Robert Sharp, Head of Campaigns at English PEN, an organisation supporting freedom of expression, cautions "a rushed and badly drafted law could end up criminalising a wider range of expression, such as memoirs, 'kiss and tell' journalism and even novels." Thomas Hughes, the Executive Director of ARTICLE 19, goes further and argues completely against the introduction of a criminal law. "Prosecutors should not be expected to resolve the ugly fallout of failed relationships. This kind of invasion of privacy is much better dealt with by civil remedies."
There are major problems with relying solely on civil legal remedies says Mark McDonald, Barrister in Human Rights Law. "Most victims do not have the money to bring a civil legal action, and even if the courts order damages, perpetrators often don't have the money to pay." McDonald explains that the preferable route for victims is to prevent the publication of images in the first place. A landmark ruling by a German court last month showed a shift towards a preventative approach. The court ordered a man to delete intimate photographs of his former girlfriend despite not having any intention to publish the images. The court ruled that the woman's personal rights trump those of the photographer.
Laws across the world are gradually changing. But perhaps the most striking aspect of the campaign to end revenge porn is the solidarity of women at grassroots level to bring about this change. Jacobs's explains, "Publicly speaking out has given victims the power to reclaim their lives, and shift the shame and blame to where it belongs - with the perpetrators."
Join our new commenting forum
Join thought-provoking conversations, follow other Independent readers and see their replies