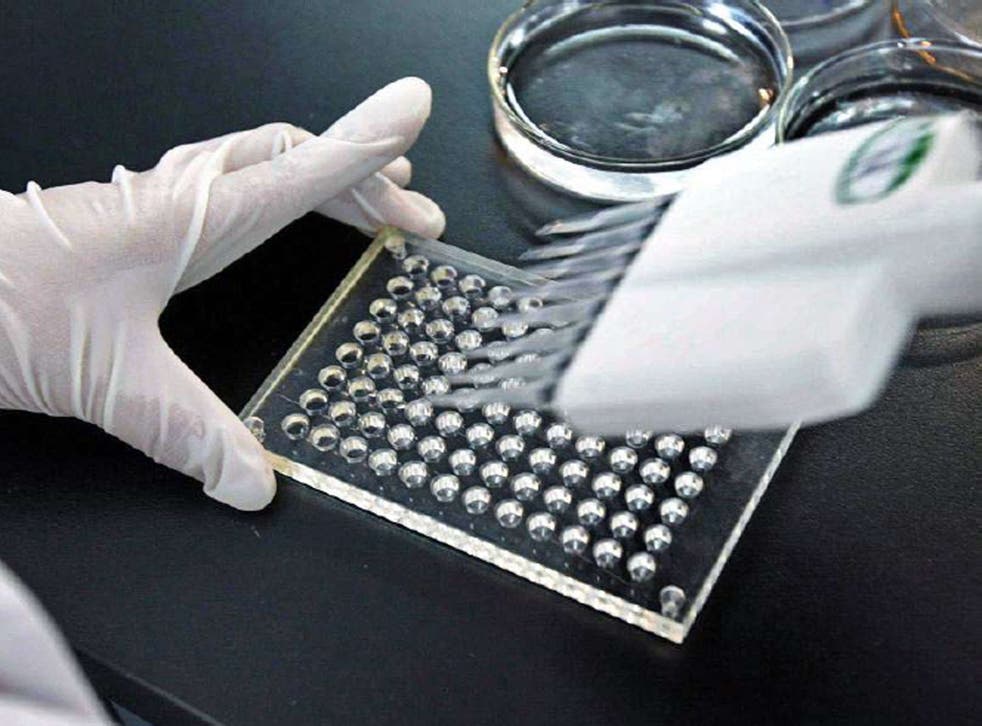 Stories from the forgotten heroes of Sars
It was the huge bravery of medical staff that contained the pandemic 10 years ago – many of whom risked or even lost their lives. Simon Usborne hears their stories
Doctor Carlo Urbani was at his desk at the World Health Organisation office in Hanoi in Vietnam when he got an urgent call from the city's French Hospital. There, a Chinese-American businessman called Johnny Chen was seriously ill with an aggressive flu-like disease. As it spread through wards, creating panic among doctors who had never seen anything like it, Urbani arrived to lead the race to contain the outbreak. His wife, mother of their three children, had asked him not to go the hospital. "If I don't go now," Urbani replied, "what am I doing here, just answering emails and going to cocktail parties? I'm a doctor, I have to help."
A month later, Urbani was dead. His killer: Sars, the disease that 10 years ago emerged from a Chinese farm and leapt across oceans, taking lives in cities from the Far East to Canada, and spreading fear much further. As facemasks and terrifying headlines became the symbol of a resistance that at times seemed futile, the only real barrier to this devastating pandemic were healthcare professionals such as Urbani. They knew the risks of exposure, yet many made the ultimate sacrifice.
Kevin Fong is a British doctor and the presenter of a two-part BBC World Service radio documentary that concludes on Sunday. In Sacrifice: The Story of Sars, he travels to Hanoi, Hong Kong and Toronto to follow the path of the Severe Acute Respiratory Syndrome disease. Meeting survivors of the outbreak, as well as Urbani's son, he recalls the forgotten human story of those who battled it, as well as their own fears and consciences.
"I think, to many of us, Sars felt like something happening a long way away." Fong says. "It felt like a media phenomenon that in the end caused relatively few deaths. But we still have no real impression of how horrific this experience was at a human level for the people most directly involved – or the gratitude we owe them.
"This thing did not burn itself out without intervention. Public health organisations are not faceless bureaucracies. There were people on the front line who had a choice – to do the understandable thing and flee, protecting themselves and their families, or put themselves between the virus and the rest of the world."
Fong meets Olivier Cattin, the French doctor who telephoned Urbani. Johnny Chen, who had arrived in Hanoi from Hong Kong, showed the symptoms of severe bacterial pneumonia, but antibiotics had no effect. He was dead within days, one of almost 800 people who would go on to be killed in seven countries. More than 8,000 people were infected, including dozens of doctors and nurses at the French Hospital. "We were all thinking we were going to die, one by one," Cattin tells Fong. "One by one, we'd see the X-rays and there would be a big silence. We couldn't talk ... nobody had an idea what we were dealing with or if any of us would survive."
Cattin recalls Urbani's comforting calm. Swiftly recognising the potential for disaster, the Italian alerted the WHO. Then, taking a moped and exposing himself further, he took samples across Hanoi to a lab in an effort to diagnose the disease. There, all but one member of staff fled as panic spread around the city and beyond. A female technician, with a three-year-old daughter at home, isolated herself in the lab. Why, Fong asks her. "No choice," she says. "It's just a duty."
Meanwhile back in Hong Kong, where a doctor had brought Sars from mainland China to the Hotel Metropole, infecting several guests including Chen, hospitals were facing similar battles against a disease that still did not have a name. "We were fighting in the dark," one physician tells Fong. "Your enemies were everywhere, but there was no way to find them, and no effective weapons."
At the Prince of Wales Hospital, managers prepared to divide staff into two groups, only one of which would care for Sars patients. Those with young families were discouraged from joining the Sars team, but many defied the risks of infection. A proposed draw to decide teams was abandoned when too many volunteered.
"Healthcare professionals are always at risk to a degree," says Fong, an anaesthetist and intensive care physician. "When you're taking blood from people with life-threatening diseases, you're holding what is effectively a loaded gun. But while those risks are real, they are not the absolute risks faced by these guys during Sars."
"Duty" was a word Fong heard everywhere on his travels, including in Toronto, where almost half of those diagnosed with Sars were healthcare workers. "It's one of those things we take for granted," he says. "We've become so used to talking about modern medicine as an industrial process that it gets lost. There was genuine conflict in the minds of nearly all the people I spoke to, but duty kept coming up."
The actions of these teams, some of whom isolated themselves from their families for months, unsure if they would ever see them again, have helped health organisations and hospitals improve their responses to future outbreaks, including the ongoing Middle East Respiratory Syndrome, which has so far killed almost 100 people. But, Fong warns, "I'm not sure we've learned exactly what it is that stopped the system falling apart. You can never predict human response in a protocol document."
It took doctors in Hanoi two months to contain Sars, following the quarantine procedures established and pursued doggedly by Urbani before his death. The crowded Vietnamese capital would prove to be one of the most resilient before its onslaught, thanks in large part to his actions. His son, Thomas, who was 17 in 2003, told Fong: "I'm sure if he could go back in time he would do exactly the same thing ... I'm happy for what he did because he saved a lot of lives."
Part two of Sacrifice: The Story of Sars, is on BBC World Service at 3pm on Sunday, or go online at bbc.co.uk/worldservice
Join our new commenting forum
Join thought-provoking conversations, follow other Independent readers and see their replies