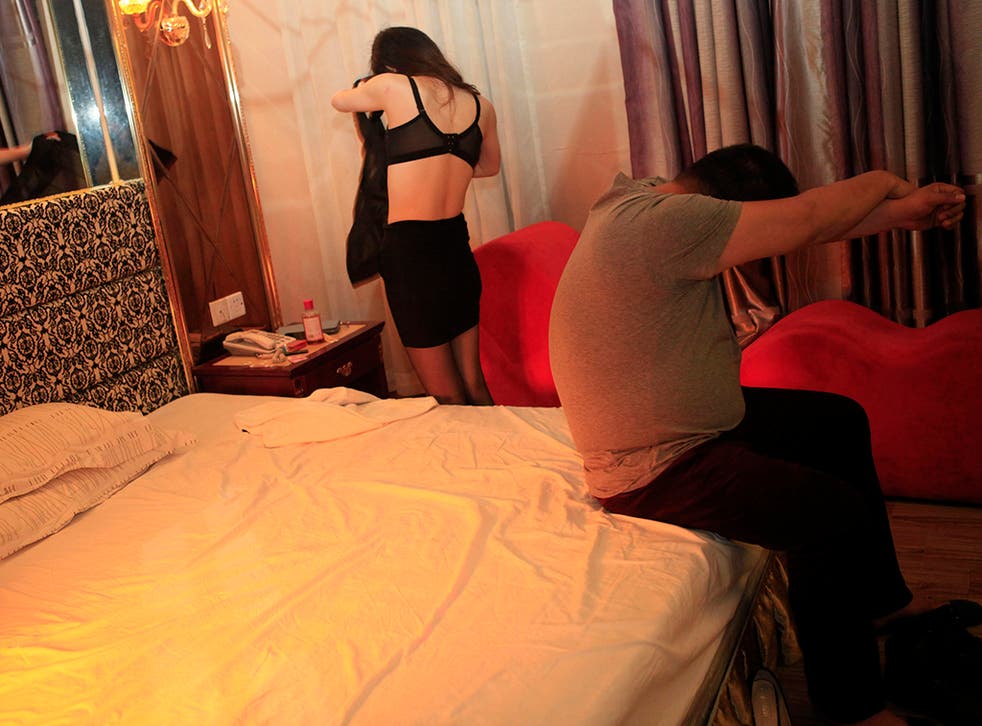 The truth about student sex workers: it's far from Belle Du Jour
There are very few reliable statistics on the student sex industry. Are high fees leaving some students risking their welfare?
"I hate the word prostitute – when you think of a prostitute you think of someone on the street who is causing a public nuisance. I'm not: I do my course, I volunteer, I don't do drugs. I'm a normal person."
Sophie* is 22, studying at university and paying for it through sex work. She defines herself as an escort. Her student loan doesn't cover her accommodation and living costs, and her intensive five-year course does not allow for casual work shifts.
"I don't like reading newspapers about how there's student sex workers and they're just doing it to pay for their course fees. They just make it look either far too easy or far too sleazy. There's no middle ground."
Sophie's experience is worryingly not uncommon, with research suggesting that as many as six per cent of students may become involved in sex work at some point during their studies.
But as reports from sexual health advisers and charities suggest the problem is growing, there are concerns universities are choosing to ignore the issue - or indeed anything that hints at the economic pressures their students face.
Sophie was 19 when she had her first client. "I was young, I had no idea. You don't really know what you're doing to be honest. I guess you're just thinking about being on your course or not, and then suddenly it was the better option of the two."
By advertising on an adult site, she can pick who she sees depending on the feedback from girls and customers. They try to establish legitimate clients from potentially dangerous ones, alongside rating and ranking the workers themselves.
"Incalls" are customers who come to her flat or "outcalls" where she goes to meet them. For these she requires only a landline. The customers, who are predominantly male, message her to express their interest and arrange a time.
"You get a lot of weird requests. Before you meet you get that out in the open by messaging, they [the clients] say what they want, and you say yes I'll do that, or no I won't do that," and, Sophie says, "you hope they pay attention, but they don't."
There is no safety net. "I think it's hard to…you can pull out every stop to make sure you are going to be ok, and it just doesn't always work that way. You think its ok, and it's not," she said.
There's a long pause. Eventually she says: "It has happened but, I don't know, it's part of the job really, it's a risk."
After an 'outcall' when she couldn't get away from the client, "I decided I wasn't going to do it again, and it was too much." Having quit, she found herself struggling financially and faced with dropping out, she went back to working in the sex industry.
Ron Roberts, a senior lecturer at Kingston University, maintains it is an issue ignored by universities: "Anything that actually draws attention to the reality of the conditions in which people have to study for their degree, i.e. extreme and definite financial hardship...they've got absolutely no interest in it."
A spokesperson from SWISH, an organisation which provides sexual advice, information and help, commented anecdotally they had seen an "over-arching increase" in the number of students they had seen.
Although the National Union of Students (NUS) is working with The Student Sex Work Project in Wales, there are still very few reliable statistics on the subject.
A spokesperson for the NUS said: "Most of what we currently know about students working in the sex industry is anecdotal and we want to move beyond hearsay and actually get some evidence so we can better support all students."
Roberts claims universities have become corporations, focused towards selling education - at the expense of student welfare. According to Roberts' research, published by Kingston and Leeds Universities, six per cent of students were involved in the sex industry, generating as much as £355 million each year. The results were based on answers from 200 students across 29 institutions across the UK.
A spokesperson from Universities UK refuted Robert's survey, pointing out the very small sample size: "Every university offers student advice services, offering confidential and independent support and advice to students on a range of areas, including relationships and sexual health."
Sophie is resigned and bitter about the perception of sex work – particularly the character of Belle du Jour. "I hate it. Because, say I work for a hundred pounds an hour, that it makes it sound very classy, whereas I tend to be going to real s***holes … Yeah, it is a hundred pounds for an hour, but you can be thinking about that hour for the next month."
She wonders how her clients afford her, continuing, "I don't like a lot of them. I wonder why they're there. I'm wary of them, why they're not seeing women their age when they're a lot older than you."
She fits her work around her course, sometimes not seeing clients for weeks while she gets through a deadline, and then having to make the time up again. "I've been able to do my course but you're a different person once you've done it, and you come back to university from work. No one knows what you've just done."
Student sex workers often separate into two distinct cases – those that "fall" into sex work, often alongside drug use problems, and those that work with a clear "end-point". These later individuals often avoid the scant support networks as they are academically motivated and view their 'sex worker persona' as distinct from their sense of self – leading to strong feelings of isolation.
Sophie's work is carefully separate from her university life. "I've met my best friends here, and they are my best friends, but I certainly believe they wouldn't look at me in the same way if I told them what I did." None of her friends or family know.
It's difficult for her to keep up a relationship, never mind start one. "There's guys I like now, and I'd like it to be more, but it's just not possible, not at the moment. Because this is not ok, and a guy would not accept this."
"I walk down the street and I think if people knew what I was like, they would not..." She tails off.
"You just do it, get the money and then get on with your life."
When she graduates she will leave escorting and her clients behind her, but while she remains at university she will carry on working: "I need them [her clients] at the end of the day, but I don't like them. I don't like them at all. I pretend to like them, and then get out. Once that hour is done, it's out the door, goodbye."
* Sophie's name has been changed to protect her identity
Join our new commenting forum
Join thought-provoking conversations, follow other Independent readers and see their replies