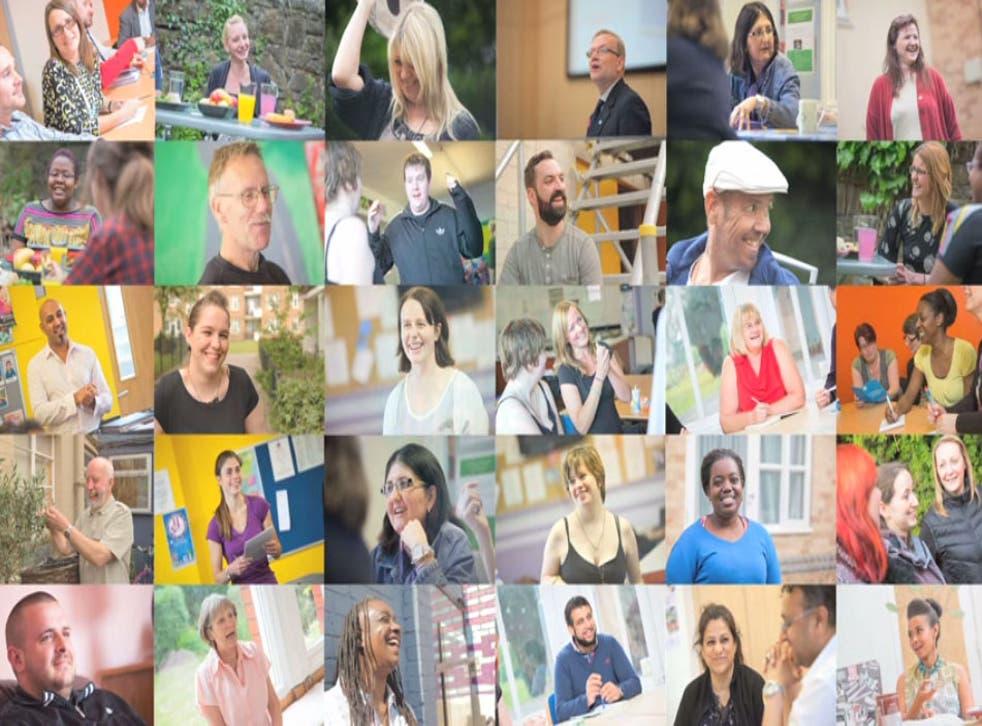 World Mental Health Day 2014: The misconceptions broken down
Been affected by mental illness? You are not alone. We all have mental health that needs to be taken care of, in the same way we all have physical health
Today marks World Mental Health Day 2014. The focus this year is on schizophrenia, in order to raise awareness and tackle the stigma around the illness. Sadly, there are still many misconceptions around mental health. Here, we tackle some of the most widespread.
It's easy to open up about having a mental health problem now
As a society, we have become more willing to be open with our emotions, so many people assume that speaking out about having a mental health problem has become relatively easy.
In the wake of the broadly sympathetic reaction to the death of Robin Williams, Guardian journalist Elizabeth Day recently questioned whether mental health stigma still exists at all. Research out this week shows that attitudes have indeed significantly improved in the last few years, but that stigma is still widespread. Nine of ten people with mental health problems say this has had a negative impact on their lives.
The litmus test is that most of us would simply not feel as comfortable telling friends and family about having a mental health problem, as they would saying they had a physical illness.
For illnesses like bipolar and schizophrenia, the stigma can be particularly stark. Research commissioned by Rethink Mental Illness found 65% of people would not tell their boss if they were diagnosed with schizophrenia. It's hard to imagine the same proportion of people would keep a cancer diagnosis a secret.
Most people aren't affected by mental health
Many people are now familiar with the often quoted statistic that 1 in 4 people will experience some kind of mental health problem in any given year. Yet in some ways this statistic is misleading. It creates the impression that there is a distinct group of people who are affected by 'mental health' and that they are a minority.
We all have mental health that needs to be taken care of, in the same way we all have physical health. While most of us won't develop a diagnosable mental health problem, our mental health will have ups and downs and we can all benefit from taking steps to protect our wellbeing.
The 1 in 4 statistic also only applies to people who have a mental health problem themselves. But mental illness can have a huge impact on the friends and family of the person affected.
In short, we all know someone with a mental health problem and we all have mental health that needs care and attention, so this is an issue that affects us all.
People with mental health problems make unreliable employees
Full time paid work is not realistic for some people with the most severe and enduring mental illnesses, but for the vast majority of people with mental health problems, work is not only possible but beneficial.
Work can be central to staying well and can play an important role in ensuring people feel connected to other people and valued by society.
Getting the right support from employers makes a huge difference. But sometimes people are so worried about discrimination, that they feel they have to hide their condition from their employer and lose out on the support or adjustments. That can mean people sometimes put so much pressure on themselves to keep going at all costs, that they end up reaching crisis point.
But this can be prevented when workplaces create a culture in which people feel they can be open about their mental health, and are given the right support if they do become unwell. In this kind of environment, there is no reason why someone with a mental health problem can't make the same contribution to the workplace as anyone else.
You can't recover from mental illness
When people get swift, effective treatment, recovery is absolutely possible. Some people will experience one or two episodes of depression or psychosis and then never become ill again.
It's a common misconception that a diagnosis of schizophrenia for example, is a life sentence. This is absolutely not the case. Around half of people diagnosed with the illness will make a lasting recovery, or only have occasional episodes. Chances of a long-term recovery are much better when people get access to specialist early intervention services.
But recovery doesn't have to mean being free of all symptoms. Many people living with long-term mental illnesses are able to manage their condition and still live a full and satisfying life.
Mental illness only affects your mind
It's a little known fact that people with severe mental illness die an average 20 years earlier than the rest of the population.
This is because people with a mental illness are more likely than the rest of the population to become physically ill, but are less likely to get support and treatment they need, when they do.
There are several factors which combine to put people with severe mental illness at risk. They include the impact of antipsychotic medication, lifestyle factors, poor health monitoring by the NHS and dismissive attitudes of some health professionals, which mean people aren't always listened to when they go to the doctor.
But while the causes are numerous and complex, the solutions are actually quite simple. It's about basic things like making sure people with schizophrenia are given regular physical health checks, so symptoms like high blood pressure can be spotted early and acted upon.
This week Rethink Mental Illness launched the +20 campaign, to give people with schizophrenia their twenty years back. We will not stop campaigning until people with severe mental illness have the same average life expectancy as everyone else.
Rachel Hobbs is the News and Media Manager for Rethink Mental Illness
Further information is available at www.rethink.org and on 0300 5000 927
Samaritans is available round-the-clock on 08457 90 90 90 or email: jo@samaritans.org
Join our new commenting forum
Join thought-provoking conversations, follow other Independent readers and see their replies