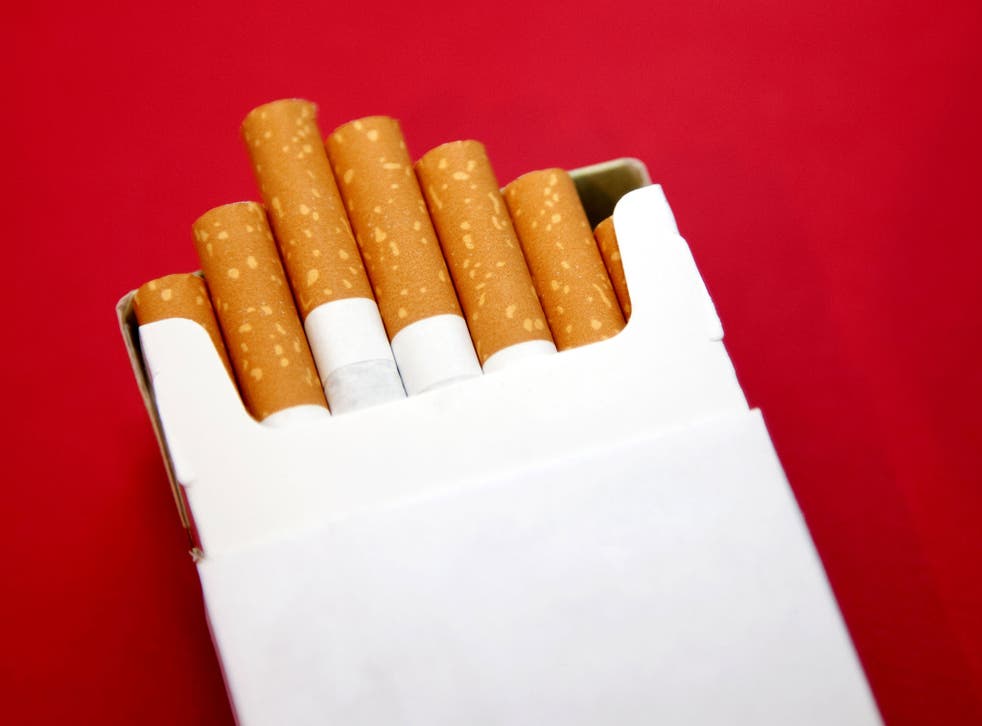 Cigarettes likely to be sold in plain packets by next year
Packaging will be allowed to have a brand name, but little else apart from health warnings
The Government has finally decided that cigarettes are to be sold in standardised packages in England.
Jane Ellison, the public health minister, told the Commons that regulations would be put to a free vote before Parliament breaks up for the general election in May.
The Government was thought to have backtracked on its initial support for the idea after intense lobbying by Big Tobacco. The free vote will allow Tory MPs against the idea to register their opposition.
Packs will be allowed to have a brand name and a variant name but little else apart from health warnings.
Ms Ellison said rules to enforce plain packaging were "a proportionate and justified response to the considerable public health harm" that results from tobacco.
"Smoking… is a major cause of cancer, heart and respiratory disease and almost 80,000 people in England alone die every year from ill health caused by smoking," she said. "It places an enormous strain on the NHS. The regulations will come into force in May next year if MPs agree."
Deborah Arnott, chief executive of the anti-smoking charity Ash, said she was "delighted" the Government has "resisted pressure" from the tobacco industry.
"Every day hundreds of children start to smoke. Standard packs mean that the tobacco industry cannot use glitzy packaging to help addict the next generation," she said, adding that the number of smokers had fallen dramatically in Australia since it became the first country in the world to introduce plain packaging.
Luciana Berger, Labour's shadow public health minister, also welcomed the decision, although she added that the Government had "inexcusably" delayed making it by about a year.
Join our new commenting forum
Join thought-provoking conversations, follow other Independent readers and see their replies