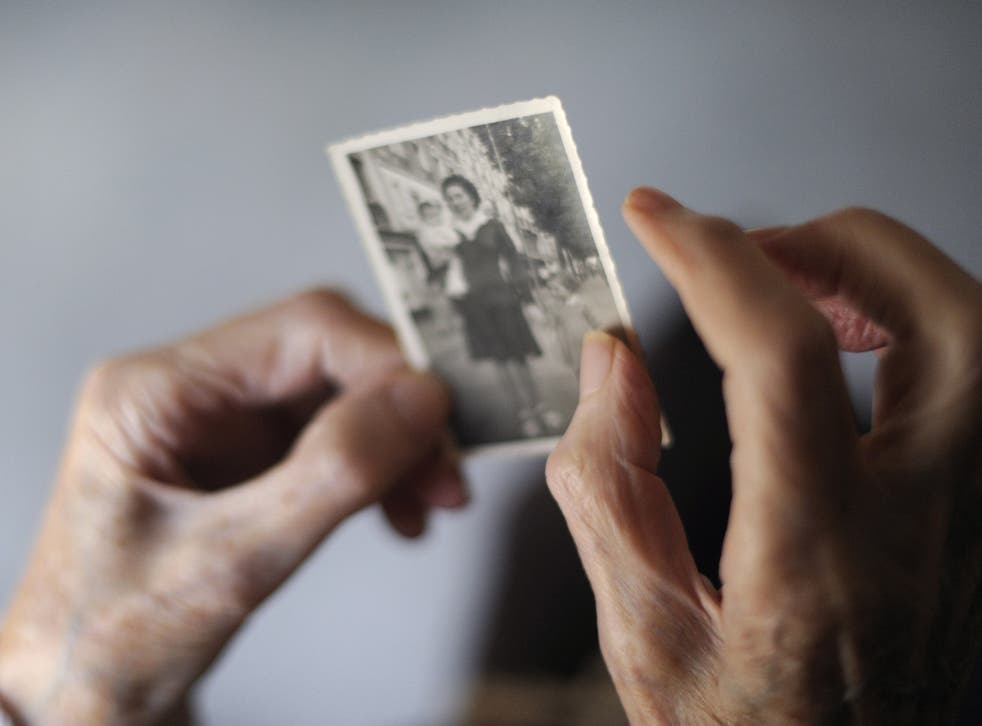 Alzheimer's: Early trial shows new drug solanezumab could slow progression of disease
The results show that those in the first cohort to take the drug continued to have slower decline
Long-frustrated hopes of finding a viable treatment for Alzheimer's have received a boost, after promising early trial results indicated an experimental new drug can slow the progression of the disease.
While the impact of solanezumab on patients' condition was mild, the findings have raised excitement because they strongly indicate the drug is acting on the disease process itself, rather than just the symptoms. If the positive results are confirmed in another trial, due to report within 18 months, solanezumab would be the first drug to achieve this.
Developed by American drugs company Eli Lilley, solanezumab works by targeting clumps of proteins known as amyloids that gradually build into plaques, which interfere with connections between brain cells and are believed to be a major underlying cause of Alzheimer's.
In 2012, the drug emerged from a trial with disappointing results, but a close examination revealed that of 1,300 patients with more mild Alzheimer's, those who received solanezumab performed better in memory and functioning tests – declining roughly 30 per cent more slowly than those who took a placebo.
The drug company extended the trial to give all patients with mild dementia solanezumab, including those who were previously given placebo. The results, presented on 22 July at the Alzheimer's Association International Conference in Washington DC, show that those in the first cohort to take the drug continued to have slower decline. If the drug were only affecting symptoms, the placebo group would have been expected to 'catch-up' but this was not the case - indicating that the drug is acting on the disease process, not just the symptoms.
It marks a potential breakthrough moment in a field that has been dogged by disappointments. More than 120 Alzheimer's drugs have failed in clinical trials since 1998. The few that have been successful only treat symptoms.
"The results provide encouraging evidence that solanezumab could indeed be acting on the disease processes that drive Alzheimer's," said Dr Eric Karran, director of research at Alzheimer's Research UK. "Although the effect represents a small improvement for people experiencing mild symptoms, it will be important for longer trials to explore whether this treatment could produce greater benefits in the long-term."
He said that results from the next trial of 2,100 patients, a phase III study – the last step before a drug can be submitted for regulatory approval – would be awaited with "great interest".
However, it could be years before solanezumab reaches the market.
Other leading Alzheimer's scientists have welcomed the study results, but all have also urged caution. Richard Morris, professor of neuroscience at the University of Edinburgh said he thought the solanezumab findings "likely to be significant" but added that a definitive assessment could not be given until after the next trial.
"I am cautiously optimistic," he said. "From the perspective of the audience, they should be too. This is not a mouse study, it's a people study and that matters."
Solanezumab is an type of antibody therapy. Other drugs that use the same technique, targeting amyloid plaques, are in development. In the past, some amyloid-targeting treatments have failed to affect Alzheimer's symptoms, leading some to question the importance of plaques in the development of the disease.
"After a decade of no new therapies for dementia, today's news is an exciting step forward," he said. "We will have to wait for the ongoing trials to finish to know the full risks and benefits of these drugs. If they are positive, these drugs will be the first identified to directly interfere with the disease process and slow progression of Alzheimer's."
An explosion in the number of people suffering from Alzheimer's and other forms of dementia, driven by population ageing, is one of the great health challenges of the 21st century. Already in the UK 850,000 people are thought to be living with dementia, and 36m worldwide. This figure is expected to double every 20 years.
Peter Roberts, emeritus professor of pharmacology at the University of Bristol, said that as well as drug strategies, the growing dementia epidemic required more investment in "prevention, rather than treatment, by identifying and modifying the risk factors for developed Alzheimer's disease", which include high blood pressure and atherosclerosis – the build of fatty plaques in the arteries, often associated with smoking, being overweight or having a sedentary lifestyle.
Join our new commenting forum
Join thought-provoking conversations, follow other Independent readers and see their replies