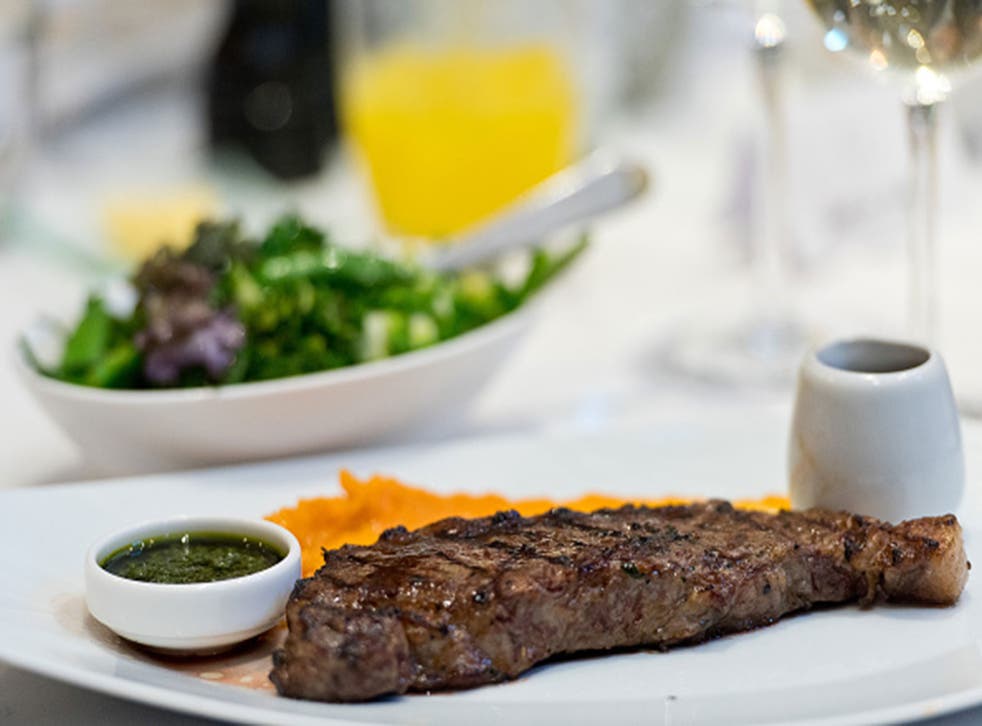 High-protein diets increase risk of weight gain, study finds
Study found high-protein diets also increased risk of dying for people more likely to suffer from heart disease
High-protein diet, low carbohydrate diets such as the Atkins diet could actually increase the risk of weight gain and death, the results of a study have suggested.
Research assessing the long-term effect of eating a diet high in protein on both weight and risk of death for people already more likely to experience heart disease found a higher intake of protein was associated with both weight gain and an increased risk of death.
The study conducted by Doctor Jordi Salas-Salvado, of Rovira i Virgili University in Reus, Spain, analysed data from 7,447 men and women aged between 55 and 88 from 2003 to 2009.
None of the participants had heart disease before being selected for the study, but all were at risk of it because of their weight or a pre-existing health condition, according to The Telegraph.
Researchers found a high protein diet was associated with a 90 per cent greater risk of gaining body weight when protein was replacing carbohydrates. However, no association was found between high protein intake and weight circumference.
The risk of higher weight gain only increased slightly when protein replaced fat.
Overall, eating a high-protein diet was related to a 59 per cent higher risk of death when protein replaced carbohydrates, jumping to 66 per cent when protein replaced fat.
This increased risk of death may be a product of the higher risk of kidney disease and changes to the glucose and insulin metabolism, according to Doctor Salas-Salvado.
The study concluded: "A higher consumption of animal protein was associated with an increased risk of fatal and non-fatal outcomes when protein substituted carbohydrates or fat.
"Higher dietary protein intake is associated with long-term increased risk of body weight gain and overall death in a Mediterranean population at high cardiovascular risk."
The study, 'High dietary protein intake is associated with an increased body weight and total death risk', was published in the Clinical Nutrition Journal.
The chief nutritionist for New Atkins Nutritional Approach, Linda O'Byrne said: "Atkins is not a high protein diet and high-protein consumption should not be associated with all low-carb diets.
"A well-constructed New Atkins diet recommends taking approximately 25 per cent of calories from protein, 10 to 30 per cent of calories from low carbohydrates (dependent on the phase) and the remaining calories from healthy fats - this doesn't appear to align with the diet featured in this study."
Join our new commenting forum
Join thought-provoking conversations, follow other Independent readers and see their replies