NHS approves two new 'breakthrough' breast cancer drugs for widespread use
Palbociclib and ribociclib given go ahead by NICE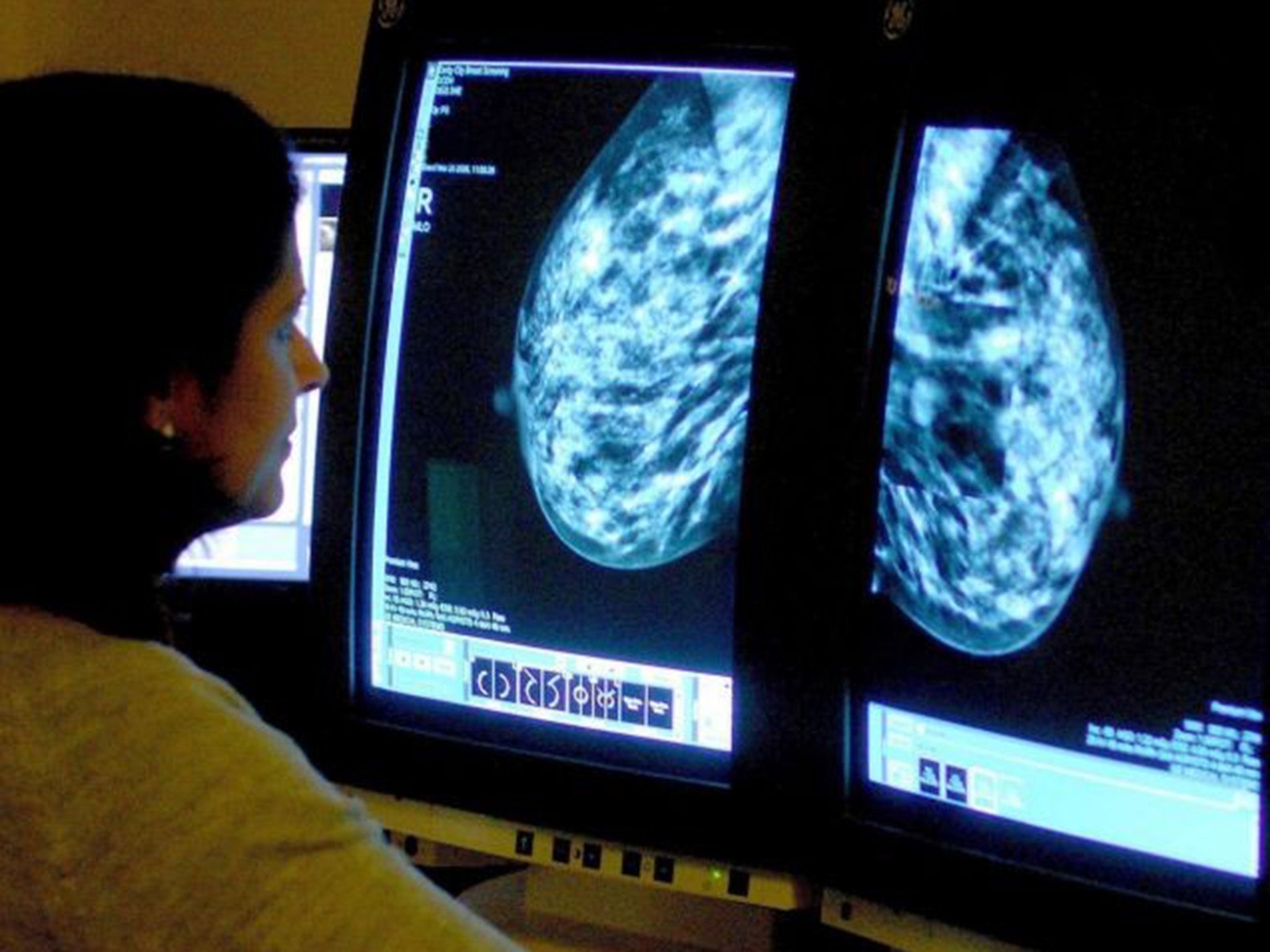 Thousands of women with previously untreatable breast cancer have been given new hope after health officials approved two new "breakthrough" drugs for NHS use.
In new draft guidance, the National Institute for Health and Care Excellence (Nice) has approved palbociclib and ribociclib for widespread use in the health service in England.
The drugs have been shown to slow down advanced cancer for at least 10 months and can delay the need for chemotherapy - giving women the chance to live a normal life for longer.
The two drugs work in a similar way and are a brand new class of cancer treatment, the Institute of Cancer Research (ICR), London, said.
It said the development of the drugs was one of the "most important breakthroughs" for women with advanced cancer in the last two decades.
The new agreement from Nice comes after it negotiated price deals for the medication.
It had previously rejected palbociclib because its cost was too high in relation to its clinical effectiveness.
In new draft guidance, Nice said that women with oestrogen receptor positive breast cancer who were diagnosed after the disease had begun to spread will be eligible for palbociclib - also known as Ibrance and manufactured by Pfizer.
Women who meet these criteria, and who have undergone the menopause, will be eligible for ribociclib - also known as Kisqali, created by Novartis.
Both drugs are given once daily and need to be used in combination with an aromatase inhibitor.
Aromatase inhibitors work by blocking the production of the hormone oestrogen, stopping its ability to fuel some breast cancers. Palbociclib and ribociclib are the first of a new type of drug that slows the progression of cancer by inhibiting two proteins called CDK 4 and 6.
It is estimated that around 8,000 people in England would be eligible for treatment with either palbociclib or ribociclib each year.
Professor Carole Longson, director of the centre for health technology evaluation at Nice, said: "The committee heard from the patient experts that delaying the progression of their cancer for as long as possible and being able to continue with normal activities, including working, is valued very highly by patients and their families.
"It also heard that by postponing disease progression, palbociclib and ribociclib may reduce the number of people who are exposed to the often unpleasant side effects of chemotherapy, and delay the need for its use in others.
"We are pleased therefore that the companies have been able to agree reductions to the price of palbociclib and ribociclib to allow them to be made routinely available to people with this type of breast cancer."
The ICR, along with the Royal Marsden NHS Foundation Trust, led the major clinical trial into palbociclib.
Trial lead Nicholas Turner, professor of molecular oncology at the ICR and consultant medical oncologist at the Royal Marsden, said: "The development of this brand new class of cancer drug is one of the most important breakthroughs for women with advanced breast cancer in the last two decades.
"In clinical trials, palbociclib and ribociclib have made a huge difference to women's lives - slowing down tumour growth for nearly a year, and delaying the need for chemotherapy with all its potentially debilitating side-effects. These drugs have allowed women to live a normal life for longer."
There are around 45,000 new diagnoses of breast cancer each year in England.
The drugs will be offered to people with hormone receptor positive, human epidermal growth factor receptor 2 (HER2) negative locally advanced breast cancer, who have previously not received any treatment options.
The standard price for one cycle of palbociclib is £2,950 for a pack of 21 capsules. The list price for one cycle of ribociclib is also £2,950 but this is for 63 tablets. However, the health regulator has agreed discounts for both of the drugs.
Once health officials approve a drug in England, those in Wales may also choose to follow suit.
Health news in pictures
Show all 40
Baroness Delyth Morgan, chief executive at the charity Breast Cancer Now, said: "This is a life-changing and long-awaited step forward in treatment for many patients with metastatic breast cancer, potentially offering thousands of women the closest thing they would have to a cure in their lifetime.
"Palbociclib and ribociclib represent an exciting new generation of medicines capable of slowing the spread of incurable breast cancer, and their introduction to NHS care in England is fantastic news for patients and their doctors.
"Around 8,000 women each year can now be given significant extra time before their condition progresses - time that will be truly invaluable to them and their loved ones."
PA
Join our commenting forum
Join thought-provoking conversations, follow other Independent readers and see their replies