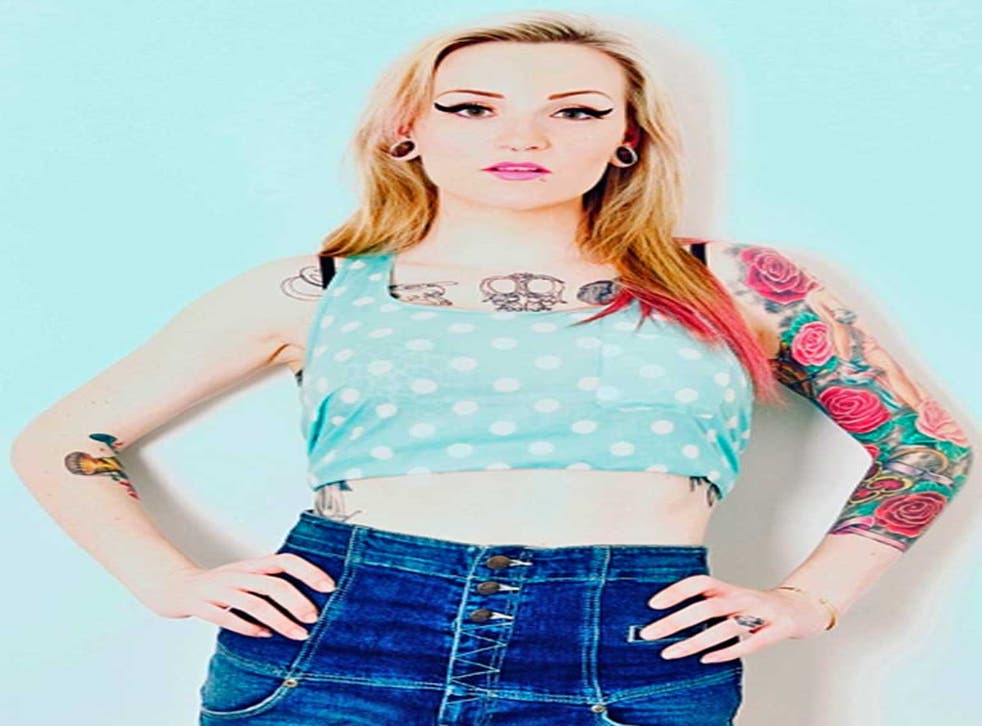 Call for hygiene score to get under skin of tattooists
Rating system put forward amid warning over risk of HIV and hepatitis infections
Tattoo parlours should be rated according to their hygiene standards in the same way as restaurants and takeaways, health experts have said.
The Chartered Institute of Environmental Health said such a scheme would drive up standards across the industry. It developed the idea after its research discovered that people were unaware of the extent of the serious health problems and skin conditions associated with poor hygiene at tattoo parlours.
The Institute warned that tattooing carries the risk of infection from HIV and hepatitis, as well as skin complications such as scarring and granulomas – knots or lumps that form around the tattoo.
Julie Barratt, the Institute's director, said: "We have no problem with people choosing to have tattoos – but as the popularity of tattoos continues to grow so does concern for the potential spread of infection. Many of the respondents [to a survey by the Institute] indicated that a hygiene rating scheme would help them when they were making a decision about where to have a tattoo."
At present, tattooists must be licensed with their local authority and are inspected under the Health and Safety at Work Act, which covers issues such as cross contamination and the disposal of needles. They are reinspected every two to three years depending on their risk rating. Customers currently have no available information specifically on the hygiene standards in a tattoo parlour.
The food hygiene ratings scheme awards restaurants and takeaways a score of zero (urgent improvement necessary) to five (very good), based on their routine environmental health inspections
The Institute's poll of 168 people found that 93 per cent would only consider using a tattoo parlour if it had attained an "excellent" hygiene rating. Eight out of 10 respondents said the present licensing scheme was not "adequate" and that it was too easy to set up a tattoo parlour from home or a studio.
Meanwhile, 80 per cent of tattoo parlour owners questioned thought that a hygiene rating scheme would benefit the industry by improving standards and driving out poor practice.
But Lionel Titchener, 60, founder of the Tattoo Club of Great Britain, argued that the scheme was unnecessary as local authority inspections already covered hygiene and that it was unlicensed tattooists working from home who were responsible for the problems.
He said: "I don't see any need for it. Tattoo salons are already inspected for hygiene by the local authority. Every shop I have ever been in has really high hygiene standards. The problem comes from people working from home who are not registered in the first place.
"Professional tattooists have very high standards. They need to, to get their certificate."
Case study
Danielle Power, 27, is a nurse and part-time model from Romford. She got her first tattoo at 14
"When I got my first tattoo, it was at a really dodgy shop. They didn't ask for any ID, even though I was clearly 14, and I didn't look old for my age. I wanted to be the girl at school who made everyone go, 'Look what she's got.' It went OK, but it was rubbish. It was some Chinese writing on my back, which was the height of fashion in the 1990s. I've had it covered. I'm constantly updating my tattoos; I tend to go in every couple of months. My left arm is covered in roses, and I've got an owl and a ball of wool on my chest – I'm really into arts and crafts.
"There should definitely be a hygiene rating: they have one for food in restaurants, but a tattoo is for life. There are health checks, but as long as they're good on the day then they're covered for a year. Random spot-checks would be a good idea. If a parlour could display a five-star rating, then you'd know it was a good place.
"I'm very choosy: I seek out designers for unique artworks, and they wouldn't want to sully their reputation with bad hygiene. Ratings would definitely make it safer. I know there are a lot of places that do the bare minimum".
Join our new commenting forum
Join thought-provoking conversations, follow other Independent readers and see their replies