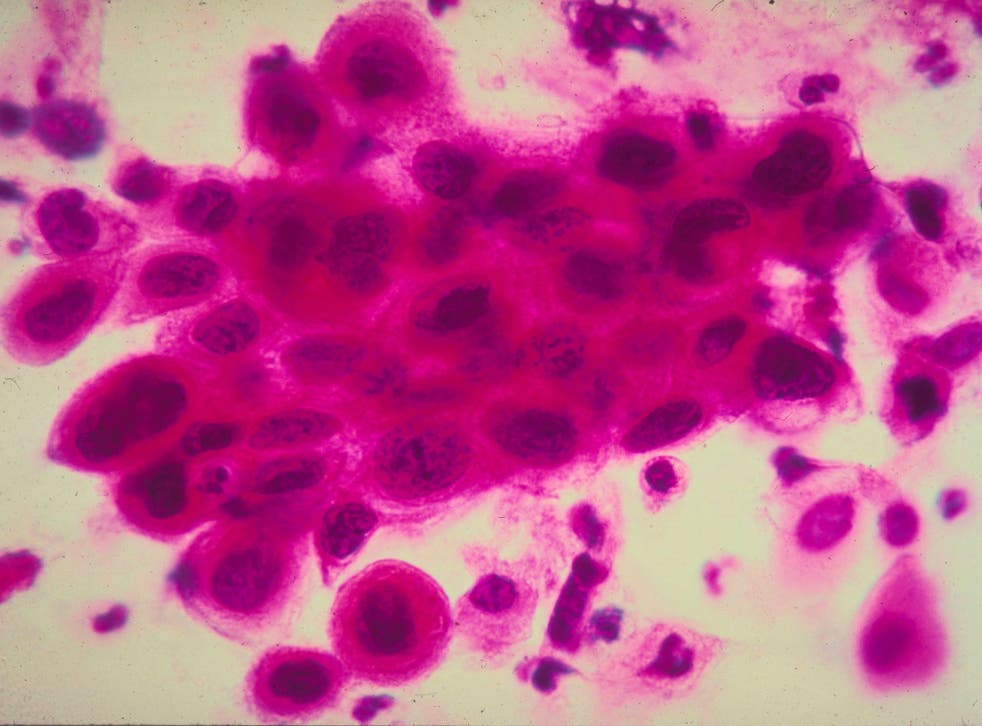 Cancer drugs fund 'has done more harm than good'
"The Cancer Drugs Fund has been one of the most poorly thought-through pieces of health public policy"
Charlie Cooper
Thursday 08 January 2015 18:46 Comments
The Government's flagship Cancer Drugs Fund discriminates against patients who do not have the disease and has done "more harm than good", doctors and health economists have claimed.
Experts said patients would have been better served if the millions of pounds ring-fenced for life-extending cancer drugs had been made available to the wider NHS. The fund, which is administered by NHS England and has been increased from £200m to £280m this year, is guaranteed until March 2016, by which time it will have cost £1.16bn.
A decision on 42 drugs that are being reassessed for inclusion in the fund will be announced on Monday. A number of pharmaceutical companies have already protested that their drugs have been taken off the list of fundable treatments, and a number are understood to be threatening legal action. Twelve new drugs are also being considered, with the NHS saying the new list of treatments will "do more for patients". However, there are growing concerns about the fund's sustainability.
All other decisions on the drugs and treatments that NHS patients should receive are made by the National Institute of Health and Care Excellence (Nice). The Cancer Drugs Fund in effect bypasses Nice, and is available only to patients in England. "The Cancer Drugs Fund has been one of the most poorly thought-through pieces of health public policy," said Professor Richard Sullivan, director of the Institute of Cancer Policy. "The rationale of setting this up only for cancer was poor."
Dr Mangesh Thorat, a research fellow at the Centre for Cancer Prevention at Queen Mary, University of London, said that as a clinician he was happy to see the fund provide otherwise inaccessible treatments to his patients at the end of life. But he added: "This fund not only undermines Nice but also discriminates against patients in similar situations who have diseases other than cancer."
The Department of Health said: "NHS England is currently working to ensure that the very latest, most clinically effective drugs can be made available to patients."
Register for free to continue reading
Registration is a free and easy way to support our truly independent journalism
By registering, you will also enjoy limited access to Premium articles, exclusive newsletters, commenting, and virtual events with our leading journalists
Already have an account? sign in
Join our new commenting forum
Join thought-provoking conversations, follow other Independent readers and see their replies